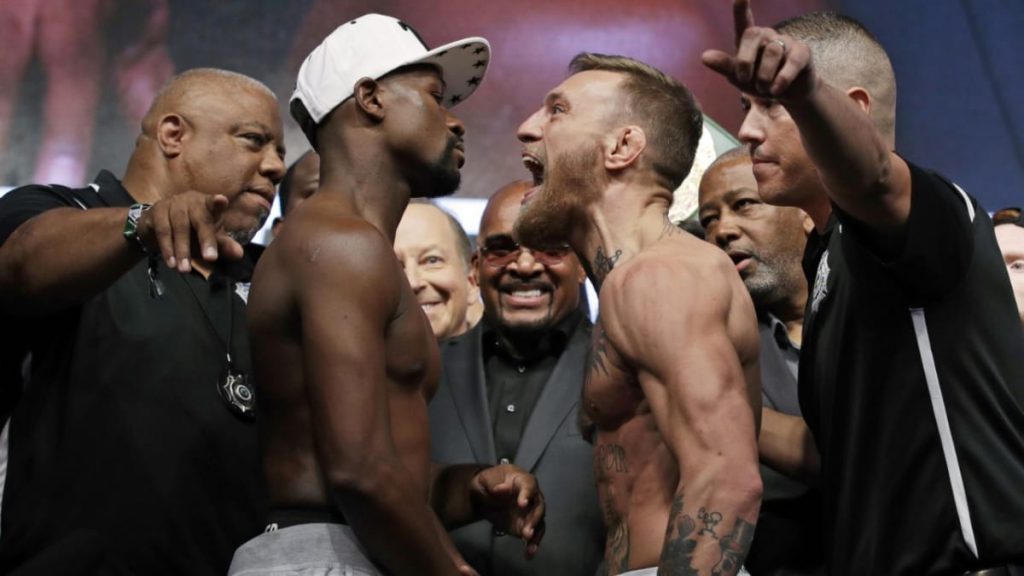 Floyd Mayweather called the Youtuber, "Logan Paul" a "Barbie Doll" when the Youtuber posted a video in which he claimed he could easily defeat the legend in a street or MMA fight and  "snap this f*cker in half" with one good punch.
Now, giving the devil his due, Logan Paul was an accomplished high school wrestler, has competed in a pair of high-profile boxing bouts with fellow YouTuber "KSI" and has a massive following of over 45,000,000 followers across Instagram, Twitter, and YouTube. With that said, follower count does not exactly make you worthy of fighting arguably one of the best boxers of all time.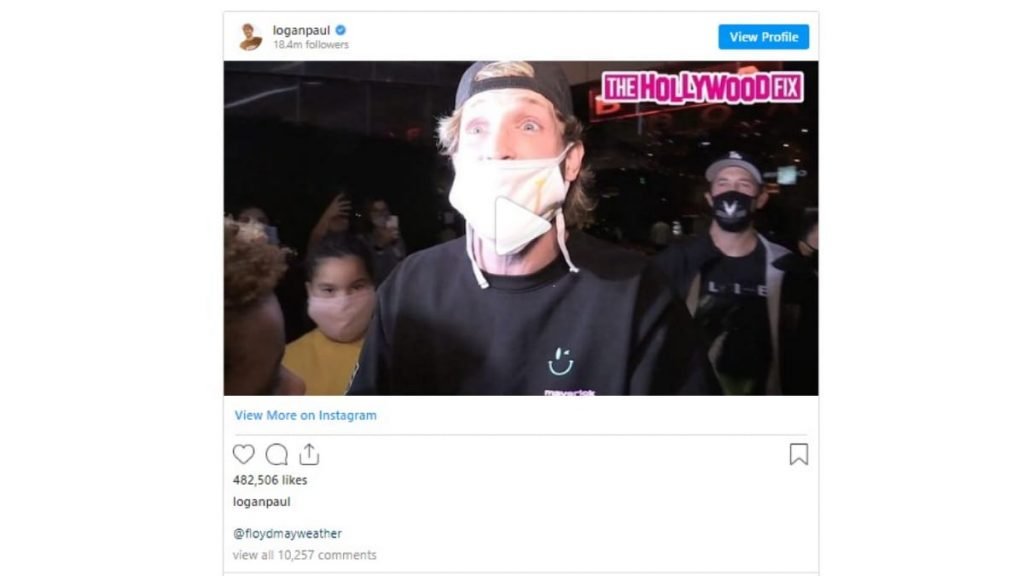 Worthy or not argument aside, the video certainly got Logan the responded which he was aiming for. When the viral video caught Floyd's attention, he responded positively to the challenge, said he will defeat him just like he defeated "Conor McGregor" back in August 2017.
I'll throw these YouTube girls like Conor McGregor: Mayweather
Floyd said "These YouTube girls better find some Barbie dolls to play with cause I'm not the one for the kid games," Mayweather wrote. "Three years ago a fighter from the UFC said my name and I had to put a muzzle on that bitch. [Paul] can get the same treatment before I go conquer Japan again."
Mayweather has teased a return to Japan before. The retired boxer where he had a three-round exhibition boxing bout against kickboxing star "Tenshin Nasukawa" at a 2018 New Year's Eve show for Rizin Fighting Federation. Floyd won via TKO in the first round and arguably should not have happened. With that said, we know Floyd love these money-making crossover bouts.
Conor and Paul fire back at Mayweather
After seeing Floyd referencing their bout, Conor in his classic ways tweeted this as a respond to him. The result of Conor and Floyd was a TKO in the 10th round with Mayweather coming out as the victor.
Logan wasted no time and jumped on and himself shot back at Floyd with the following tweet.
What do you guys think? Is this fight even a possibility? It certainly seems like a money-grab but it is not like that has not happened before

Also read: A.J. McKee beats Darrion Caldwell via. submission; warns Patricio Freire in the post-fight interview