Conor McGregor recently appeared in an interview with Stephen A.  Smith before his fight against Dustin Poirier at UFC 264, he talked about many things and one of the most interesting conversations was about Khabib Nurmagomedov.
Stephen asked him about Khabib, and Conor just went out on him, he asked him Where is he now? Why isn't he competing anymore? He claimed that Khabib has done nothing for the sport and the division, Stephen then pointed out that he is undefeated in his professional record, but Conor had a befitting reply for that as well.
He claimed that all the fights that Khabib had before coming into the UFC were booked under his fathers' own promotion, he fought against fighters with no wins on their record. Conor believes he only had 3 proper fights throughout his career, and his record is bogus. Conor also talked about the welterweight champion Kamaru Usman, he called him a bum said he's a nobody and he doesn't want anything to do with him.
Ali Abdelaziz trolls Conor McGregor and defends Khabib Nurmagomedov and Kamaru Usman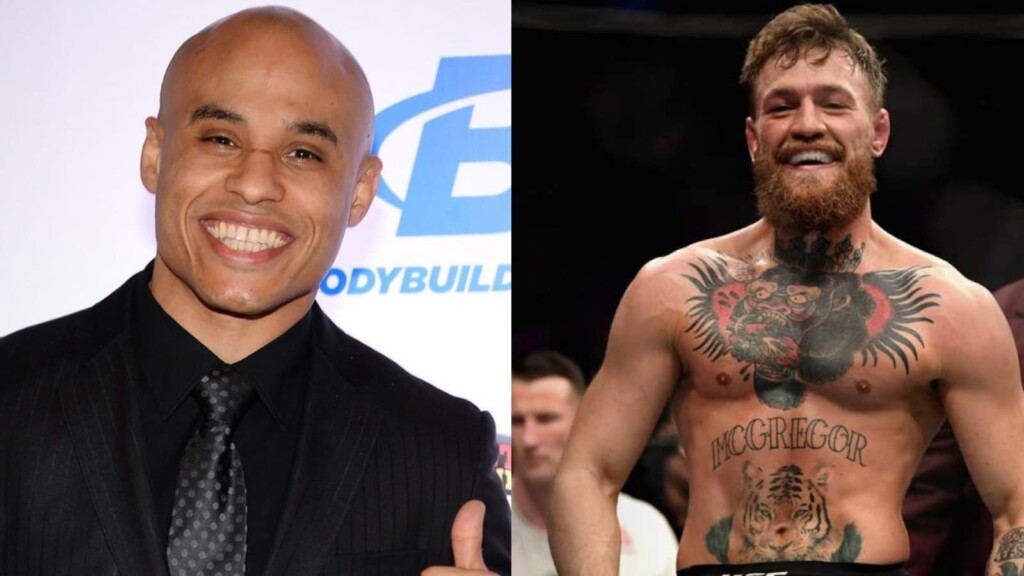 Ali Abdelaziz is the manager of both Khabib and Usman, his beef with Conor goes a long way back as well, these two never fail to fire shots at each other, and now that Conor's has mentioned both Usman and Khabib's name, Ali's intervention was not a surprise.
He posted 2 Tweets, defending both of them, he claimed that Conor is no match for Usman, and wrote, "How's Kamaru Usman is a bum When the last time you won the fight ? @TheNotoriousMMA you are pure entertainer and @USMAN84kg is pound for pound best fighter in the world He'll beat you in the cage , in the street, in the jail cell and in the ring."
He also remined Conor of how his last encounter with Khabib went down, he wrote, "@TheNotoriousMMA stop talking about Khabib , the guy who embarrassed you in front of your whole country men and he took your soul , he is your superior in everything in life b**** @TeamKhabib"
Also read: "I would not prefer to become a champion the way Aljamain Sterling did," claims the former UFC Lightweight champion Khabib Nurmagomedov