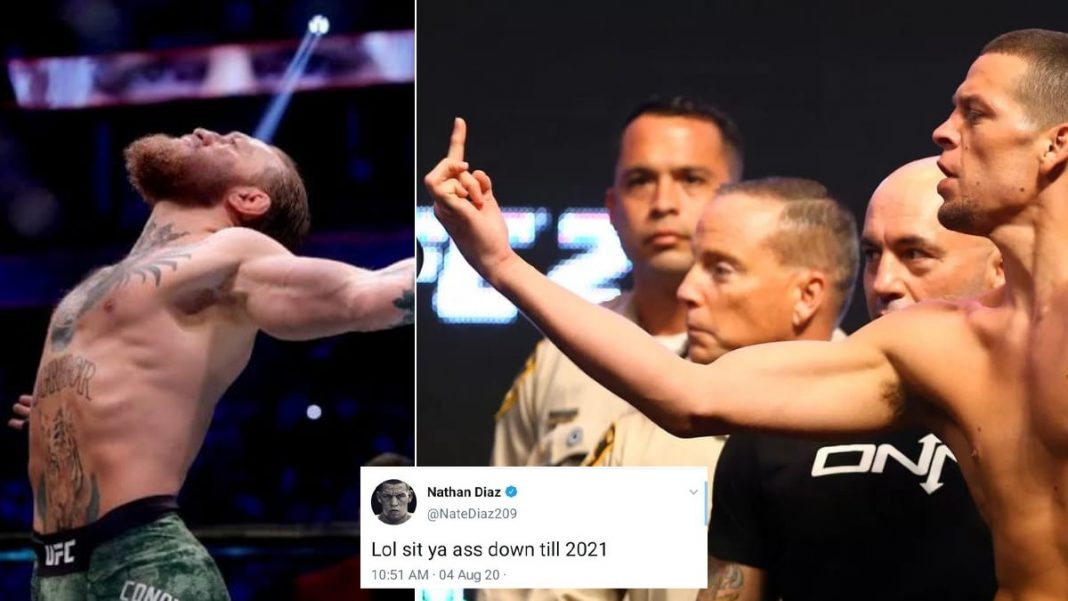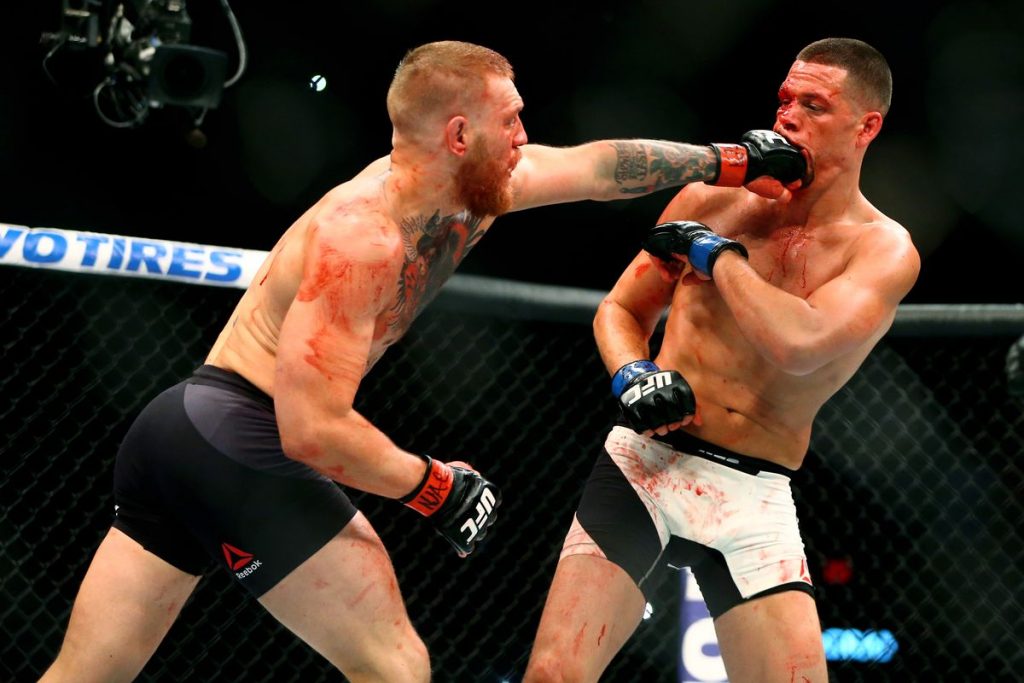 Recently, Nate Diaz dissed Conor McGregor over his retirement via Twiter.
Nate Diaz and McGregor are known to have a history of their own. Nate Diaz was the Fighter who ended McGregor's undefeated Streak at UFC 196.
McGregor did eventually avenge his defeat by beating Diaz at UFC 202. Since all this occurred, the two fighters are often shooting venom at each other with Nate Diaz being the latest of the two, with trash-talking McGregor via Twitter.
What McGregor's been up to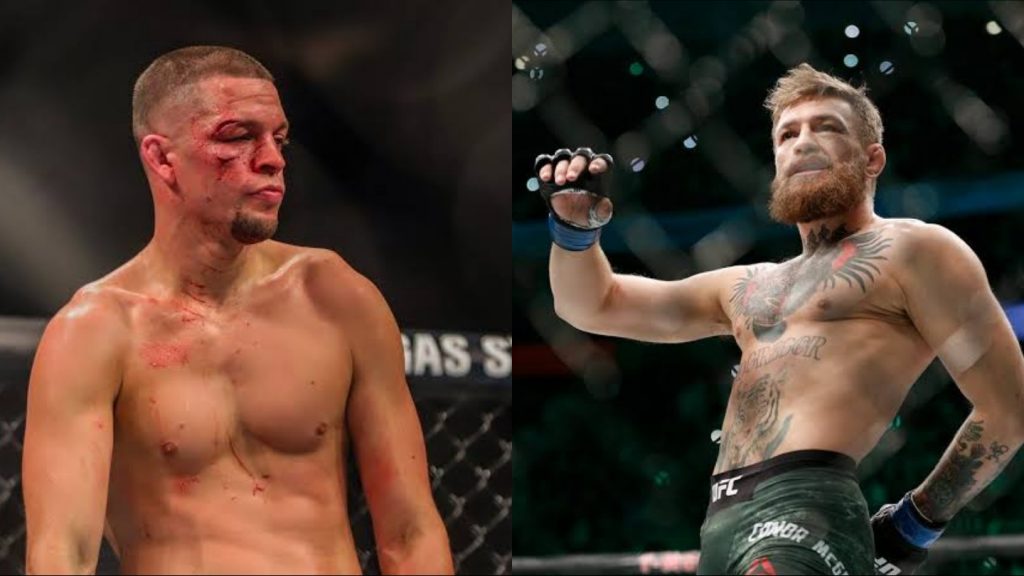 Conor McGregor vowed to remain active in the octagon after his sensational return against Donald Cerrone, earlier this year at UFC 246. However, 'The Notorious' one took his fans by surprise after announcing his retirement in the wake of UFC 250.
Despite that, he has been constantly teasing his return against several big names. While UFC fans still expect him to act on it, Dana White has ruled out McGregor's potential return anytime this year.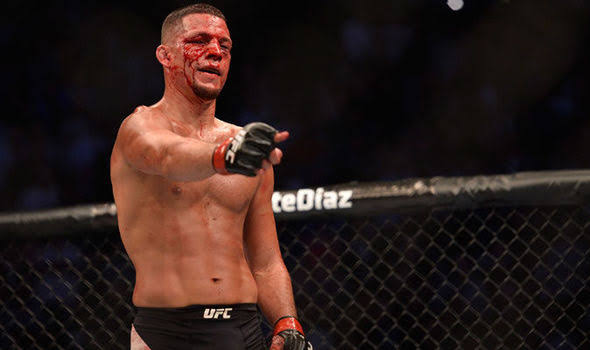 Recently Dana White clarified that McGregor is not going to fight this year.
Now, McGregor's arch-rival Nate Diaz has also offered his two cents over the whole issue. Nate took to Twitter and wrote, " Lol sit ya a** down till 2021".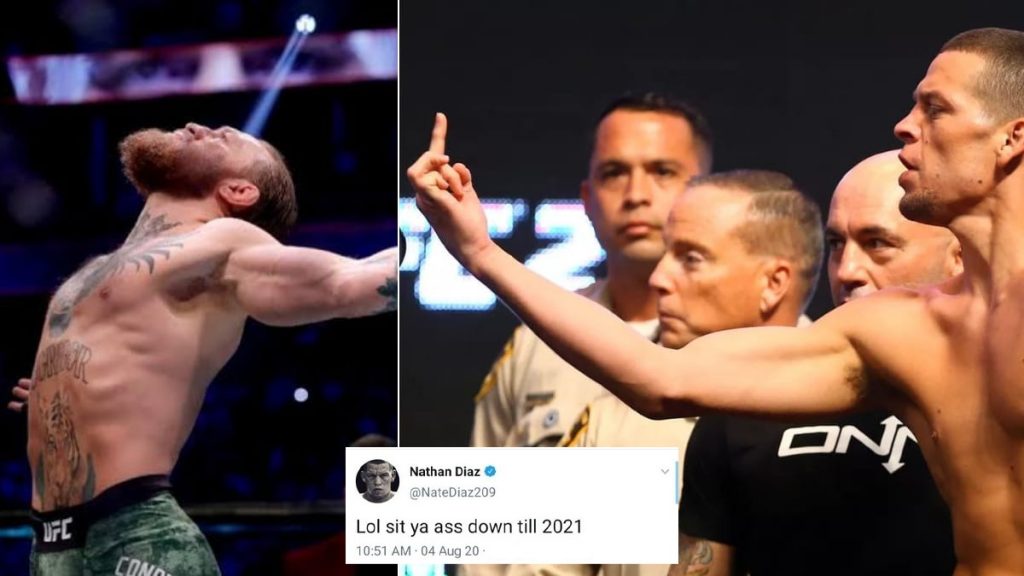 Although Diaz did not take names, it is prominent that he has been aiming at McGregor with his recent tweet. The Tweet has been Taken down by him since then.
Surprisingly, it can indicate the materialization of Diaz vs McGregor 3 shortly. Although nothing has been confirmed yet, both McGregor and Diaz are due with one more fight in their epic rivalry.
Since both the men have been equally inactive in recent times, a matchup between them looks almost inevitable. It won't be surprising if Dana White stages the iconic trilogy contest to cement McGregor's return in 2021
Also Read: Khamzat Chimaev calls Donald Cerrone UFC match-up an 'easy win' as he awaits next opponent