Conor McGregor has officially signed his deal with Dustin Poirier for a trilogy fight at UFC 264. The fight is scheduled to take place this July which most probably will be in front of a full audience. Now that the series between 'The Notorious One' and 'The Diamond' is drawn out 1-1, it creates much more excitement for the fans and neutrals to see how this series will end.
Earlier this year, Dustin Poirier finished Conor McGregor at UFC 257 making the series even. The fighter came in with a whole new plan and surprised Conor McGregor with calf kicks that eventually led to his defeat. Dustin Poirier had passed on the shot at the vacant lightweight title for this money fight against McGregor.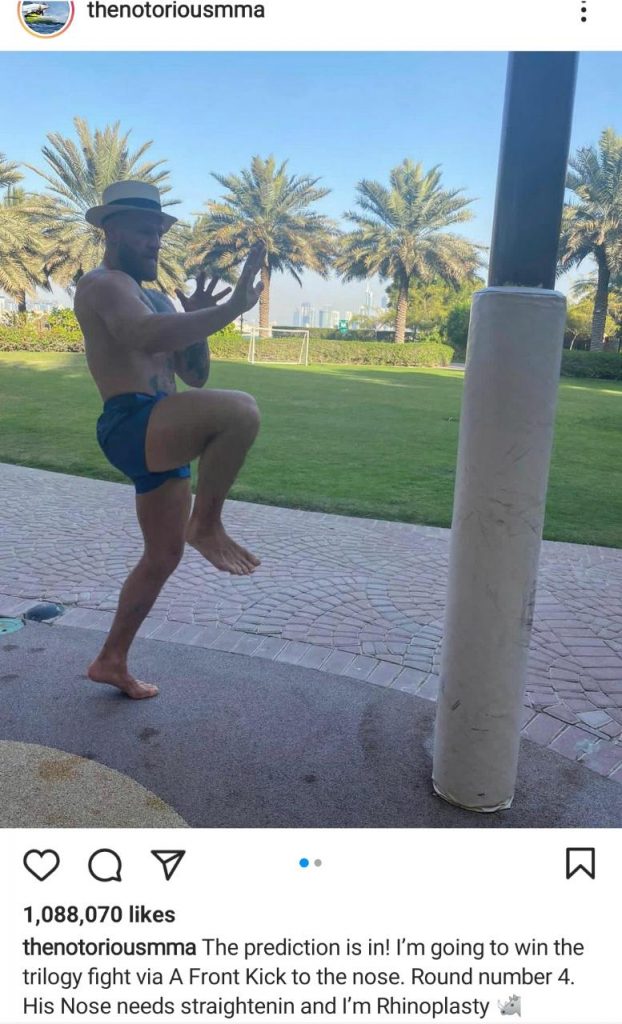 After his loss at UFC 257, many fans of the sport have claimed that the former two-division champion, Conor is finished and is no more hungry to win fights. But it looks like McGregor is determined to prove everyone wrong. His recent posts on social media have shown signs of his old trash talking and confidence.
Recently, the fighter posted on Instagram predicting how he would win the third fight against Dustin Poirier. Conor McGregor though fell short in his last fight, he managed to land a couple great shots towards the Louisiana fighter that still gives his fans some hope to make a comeback. "The prediction is in! I'm going to win the trilogy fight via A Front Kick to the nose," wrote McGregor via Instagram.
Conor McGregor suggests that Dustin Poirier will need a rhinoplasty after the fight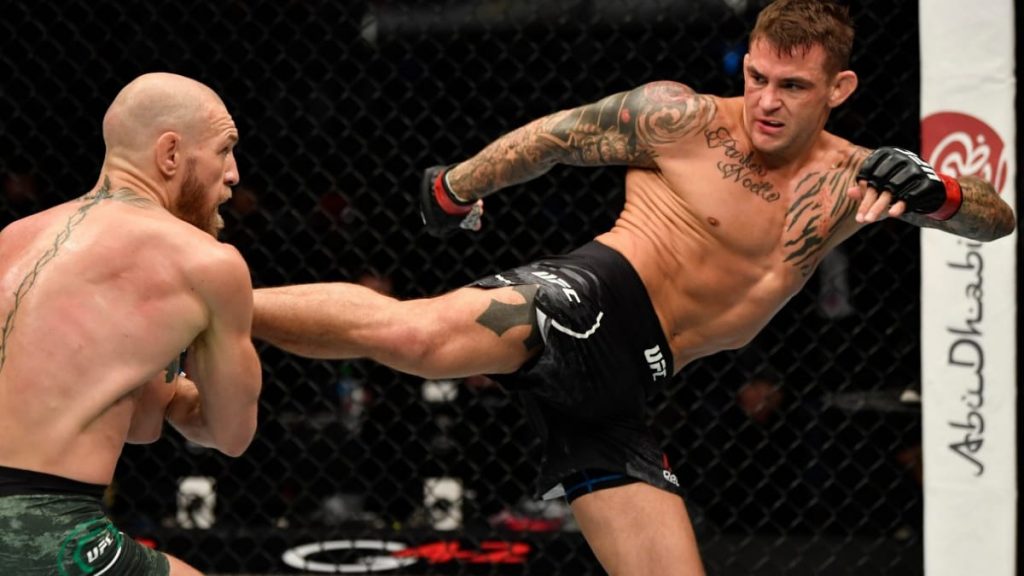 Conor McGregor has not been in the best of his form after his fight against Khabib Nurmagomedov, but until then the Mystic Mac was known for predicting how his fights would go down. The fans of the Irishman for sure will be hoping his predictions come true as the win against Dustin could be a game changer.
The superstar predicts that he will be ending Poirier in the fourth round of the fight. He wrote on Instagram saying, "The prediction is in! I'm going to win the trilogy fight via A Front Kick to the nose. Round number 4. His Nose needs straightenin and I'm Rhinoplasty." The fighter also emphasizes that his rival will need to be fixing his nose after the fight.
Do you think the Mystic Mac is back?
Related:
Also read: "Sup, Dom? Heard you're looking for a big fight," says Sean O'Malley on YouTube as he calls out Dominick Cruz
Norma Dumont misses weight again for the 2nd time straight, fight against Erin Blanchfield has been scrapped