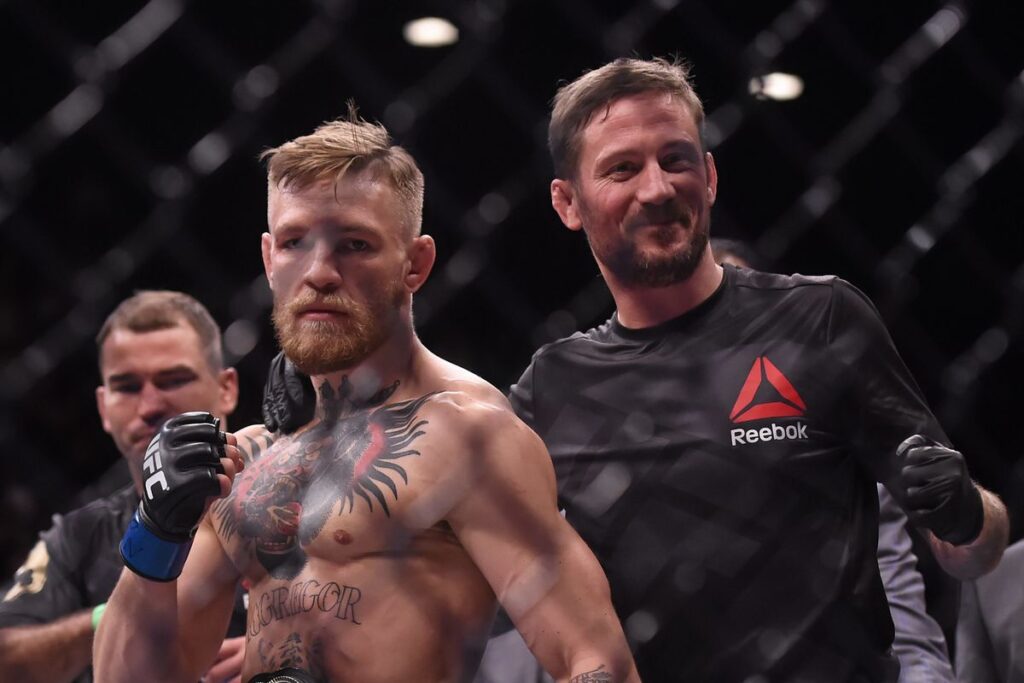 Conor McGregor announced his retirement last month. Since then, a void has been created in the UFC which no one is able to fill yet. The fans are jumping straight on the news that gives slightest hint of his return. Now, John Kavangh who is Conor McGregor's coach has hinted at his return.
The SBG Ireland coach was recounting nostalgically some memorable fights of his career that took place 6 years ago. Then, UFC had just arrived in Dublin and his four protege were scheduled to have a fight. John would still be unhappy even if only one of them would have lost the fight. But it didn't happen as fortunately all of the four won their respective fights.
First win was delivered by the unbeaten Flyweight Paddy Holohan. He defeated Joseph Sampo in his UFC debut in just 3 minutes. Next win was delivered by Chahal Pendred who was the product of the Fighter season 19. The fight turned to be the Night Performance as he made the Mike King submit in only second round.
Conor McGregor show 6 years back
John had now two wins in his bag but the two were yet to come. Gunnar Nelson brought Kavangh another win through submission. Now it was left upon Conor McGregor to lift off the show and 'The Notorious One' did exactly that.
McGregor, who was then 26 needed less than a round to defeat the Brazillian fighter Diego Brandao. After these victories, he said a historic line. The line read, "We're not here to take part.We're here to take over."
McGregor announced his retirement last month and said that game wasn't exciting him anymore. Though McGregor wanted 2020 to be his season, COVID-19 spoiled his plans and then he decided to leave the game for the third time.
Dana White on Conor's Comeback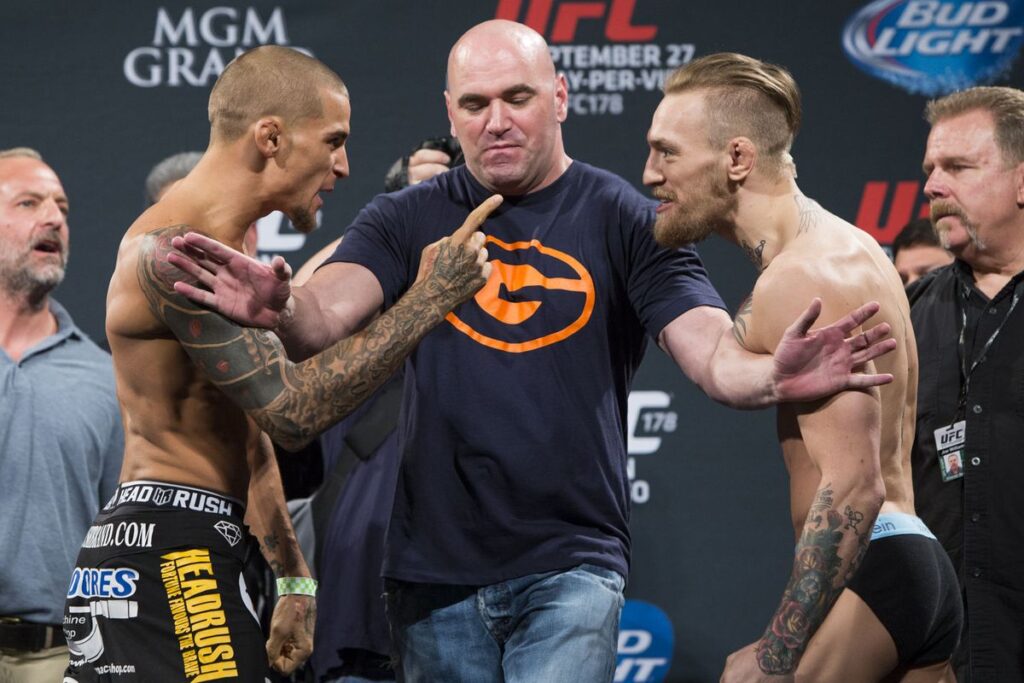 Although UFC President Dana White believes that there are still some nights left in the former lightweight champ, he is considering him retired for now and is not bringing him up in any matchmaking.
White also believes that since McGregor has a lot of money right now, he announced retirement. He said that he was not hungry as he was in the past.
Also Read: Dana White comment on Masvidal and Conor McGregor fight rumours