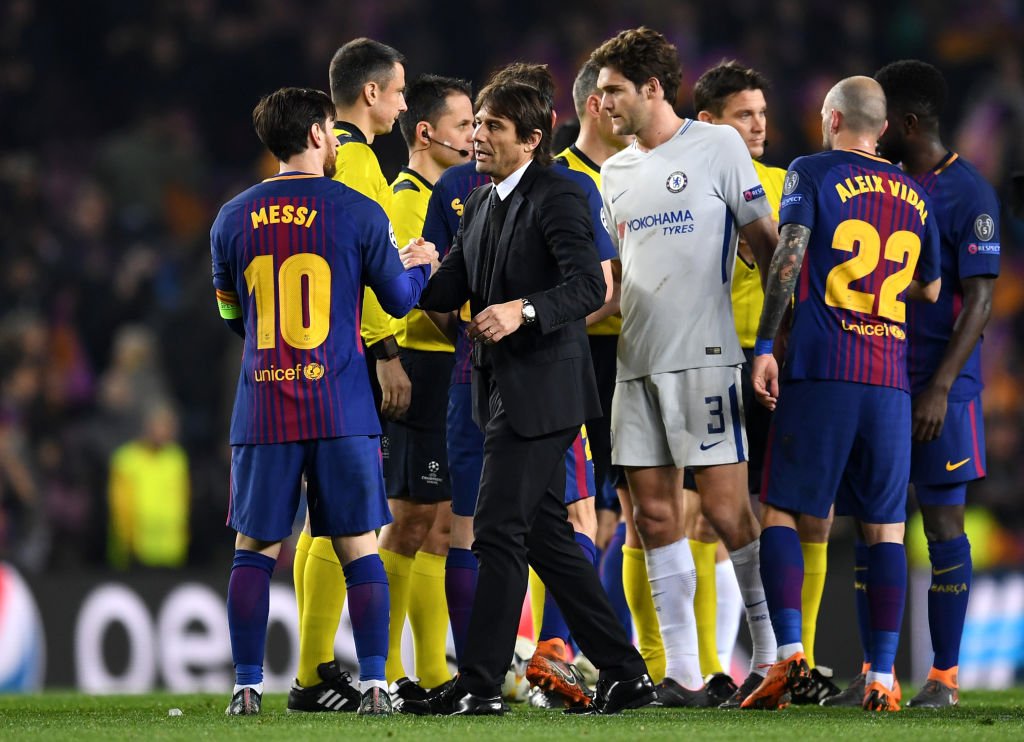 Conte has said it is easier to move mountains than sign Messi.
Transfer rumors of clubs looking to buy are swaying through the footballing world. Recently many reports suggested that Inter Milan are interested in signing the Argentine. Messi has established himself as the world's best player. Messi is often praised for his footballing brain and silky smooth skills.
However Inter Milan's coach Antonio Conte has dismissed any potential bids for Messi. Conte stated it is easy to move Milan's cathedral to Barcelona rather than Messi to Milan. Many reports suggest that this was a publicity stunt in order to publicize Inter Milan's game against Napoli.
FC Barcelona's recent form has left all Catalan fans sad. On a few occasions Messi himself has been speaking critically of his team's performance. After missing out on LA-Liga to rivals Real Madrid , many football pundits suggest FCB are in a downward spiral. Many rumors suggesting a Messi transfer have also gained a lot publicity.
In an Interview AntonioConte Said,"I think both of those scenarios are pretty improbable!I am holding on tight to my players, as they are giving their all, I can guarantee that. It'd be easier to move the Duomo than to bring Messi to Inter!"
Inter Milan's Serie – A finish
Inter Milan are trying to aim for second spot finish after Juve claimed the title last week. Inter's next match is aginst Atlanta who are Europe's hottest properties.
"It was not easy after Atalanta had won at Parma,as we were in a certain sense forced to win our game,These are important situations, because being in front – even if it's for second place and someone else won the Scudetto – we need to get used to feeling the pressure of teams pushing up behind us." Added Conte.
Also Read : Inter 2-0 Napoli: Inter reclaim second place in Serie A