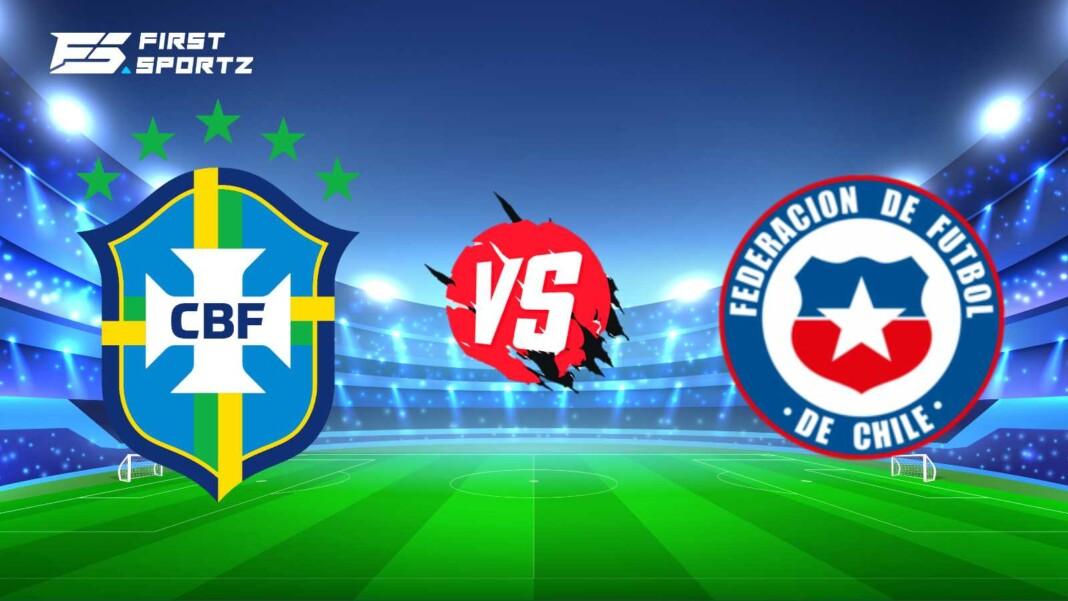 Brazil went ahead with Lucas pPqueta's goal on the 46-minute mark but it was not a smooth ending for the hosts. Just after two minutes of scoring the goal, Gabriel Jesus found himself at the receiving end of a red card, and Brazil were reduced to 10 men. The attack began for Chile who went forward in numbers in search of an equalizer.
But Brazil was strong in defending as Thiago Silva and Marquinhos turned out to be rocks at the back and Chile could not find a goal withing the 90 minutes and injury time added on. A few chances fell to Neymar in the end when Chile had committed themselves up the pitch but the talisman did not to much to put the game to bed.
Brazil Player Ratings
Ederson Moraes – 7/10 – Made some good saves to keep hold of the lead.
Danilo – 6/10 – Was good on occasions but not anything extraordinary to be spoken of.
Thiago Silva – 7/10 – Was a solid rock at the back making it difficult for the opponent to pierce through.
Marquinhos – 7/10 Another solid defensive display from the PSG man.
Renan Lodi – 7.5/10 – Contributed well both in attack and defence.
Casemiro – 6.5/10 – Did his part well after Brazil were reduced to 10 men.
Fred – 6/10 – Nothing extraordinary but not any costly mistakes that led to any goal.
Gabriel Jesus – 3/10 – Got sent off puttig his team on the back foot for the rest of the match.
Roberto Firmino – 5/10 – Had nothing much to offer in the match.
Richarlison – 7/10 – Kept hold of the ball well in the dying stages and made some good runs to create chances.
Neymar – 7/10 – A good display but was cancelled out because of the defending his team had to do.
Lucas Paqueta – 7/10 – Came off the bench to score the all important goal for Brazil.
Everton Soares – 6/10 – Came off the bench to create some less chances which were not well taken.
Eder Militao – 5/10 – Was thrown from the bench at the dying stages to see the game out.
Chile Player Ratings
Claudio Bravo – 6/10 – Nothing much to do as there were hardly any attack on the Chile goal after Brazil's red card.
Mauricio Isla – 5/10 – Defended well but could not add much to the attack from the right back position.
Francisco Sierralta – 6/10 – Defended well at the heart of the defence.
Gary Medel – 7/10 – Did not put a foot wrong in the game.
Sebastián Vegas – 5/10 – Could not be that influencial and was subbed off.
Eugenio Mena – 5/10 – Not an impressive performance by any means from the left-back position.
Arturo Vidal – 6/10 – Did the nasty work by breaking up Brazil's play.
Erick Pulgar – 5/10 – Could not provide much going forward and was hence subbed off.
Charles Aránguiz – 5/10 – Not a performance to be proud of as not much chances created.
Eduardo Vargas – 7/10 – Looked the most likely to get the equalizer with his shots and trickery.
Alexis Sanchez – 4/10 – Another poor outing for the Inter forward.
Diego Valencia – 5/10 – Not much to offer for the forward.
Jean Meneses – 5/10 – Another forward who failed to make an impact.
Ben Brereton – 5/10 – Tried hard to find an opening but was unsuccessful.
Carlos Palacios – 5/10 – Wasted a good oppotunity in the end and was not creative enough.
Also Read: COPA AMERICA 2021: Brazil vs Chile LIVE stream: When, Where, and How to Watch