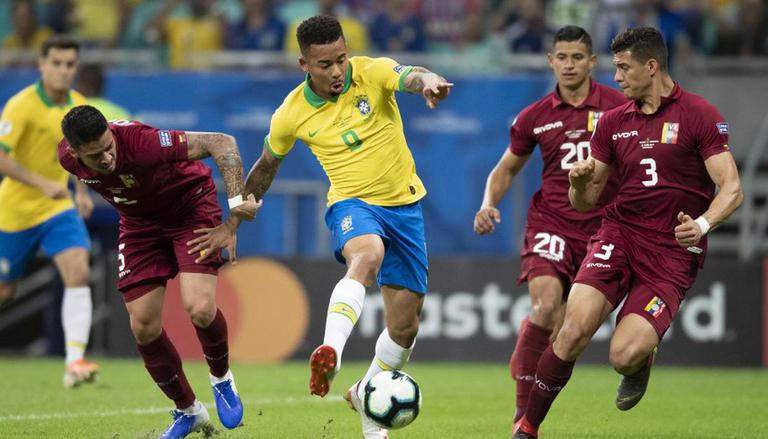 Brazil, in its quest to retain the Copa America crown, face off against Venezuela on 13th June at the Estádio Nacional de Brasília (Mané Garrincha Stadium). Brazil suddenly found themselves in a position of comfort when the elite tournament was shifted to their home soil due to covid concerns in Argentina and Colombia where it was initially scheduled to be hosted. The Selecao are strong favorites to lift the trophy this time too and has a strong enough squad to do justice to their ambitions.
Venezuela, on the other hand, are going into the tournament with poor form that is unlikely to change in their opener against one of the toughest test when it comes to South American countries. Jose Peseiro, the head coach of Venezuela, would be happy to escape with a point against Brazil and would be wise to play on the offensive against teams like Peru and Ecuador.
Brazil vs Venezuela Match Timings
June 13 – 21:00 UST
June 13 – 23:00 CET
June 14 – 2:30 IST
June 13 – 22:00 BST
June 14 – 7:00 AEST
June 13 – 18:00 BRASILIA TIME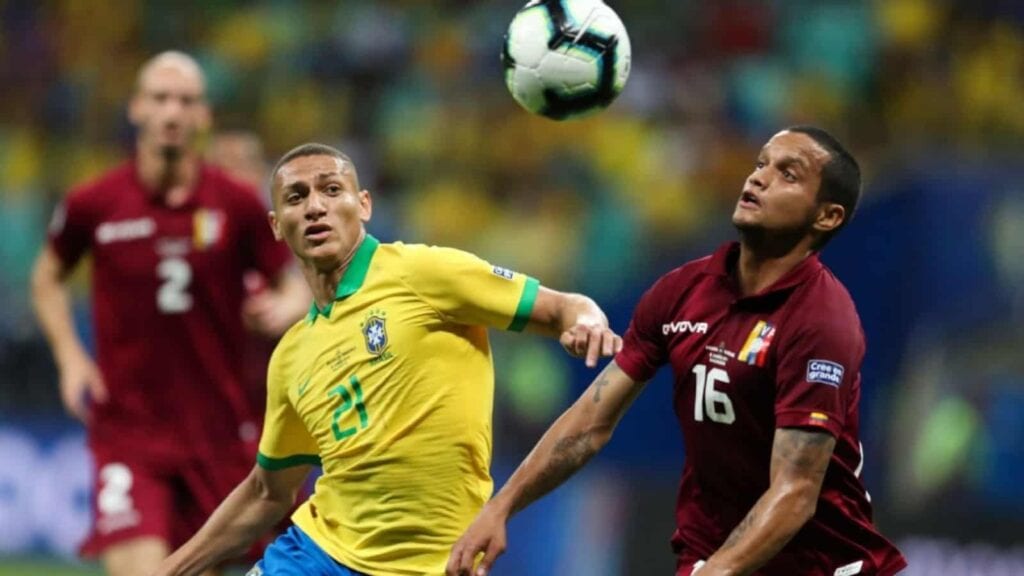 With both form and quality favoring the Brazilians, this match could be a treat for the fans. Brazil would be eyeing nothing less than a win to gain the much-needed winning start and momentum in the competition. Venezuela's head-to-head record does not do the away side much favor as they have managed to just win 2 of the 27 games they have competed in.
Speaking about The Selecao, their talisman, Neymar, would be hungry for this crown as his spell at Paris Saint Germain has not gone according to plans despite reaching the final and semi-final of the UEFA Champions League in 2020 and 2021 respectively. With the help of players like Richarlison, Eder Militao, Roberto Firmino, Casemiro, and Gabriel Jesus would help the gaffer, Tite, go deep into the campaign.
Brazil vs Venezuela Live Stream
South America
Rest of the World
Also Read: Brazil captain Casemiro leads players' charge against hosting Copa America