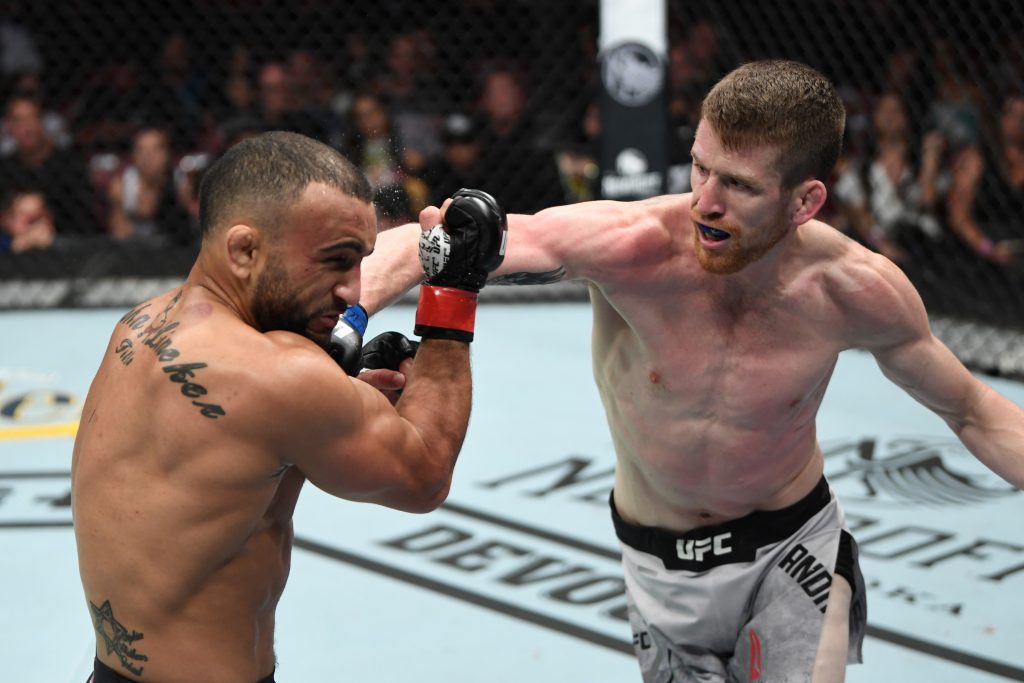 Cory Sandhagen made quick work of Marlon Moraes at UFC Fight Island 5 with a second round KO, on a night Joaquin Buckley stole the limelight with an out of the world KO. Cory was impressed with his own performance as he put on a dominant show. The 13-2 fighter is very well looking like he will be the no.1 contender very soon for the Bantamweight title.
Speaking at the post match interview, a modest and humble Cory felt that he deserved a no.1 contender fight in the Bantamweight division.
"I want a no.1 contender fight" – Cory Sandhagen
At the post match interview, Cory was quoted as saying, "Marlon is a really dangerous guy, so it was 'keep myself safe with the distance', other than that, it was 'just be better than him'. I think I hurt him with a couple of body shots, I kicked him in the head pretty good and I saw swelling right off the bat, which usually means an orbital break, so I was going to attack that side."
He also felt that he needs a no.1 contender fight once he is able to see off TJ Dillashaw and Frankie Edgar. Credit where credit is due, a down to earth Cory acknowledged Aljamain's victory over him earlier this year, going on to say he fought really well. He added that he would probably meet Aljamain, if Aljamain beats Petr Yan, while he (Cory) is able to see off TJ and Frankie.
Funnily enough Sandhagen also paid credit to his girlfriend, for sticking around with him during quarantine and training together in their basement. Props to Cory for putting up a marauding performance, hope he relishes his dream of becoming the Bantamweight champion very soon.
Also Read: Khabib's Top 6 UFC Fighters