Name
Deepika Kumari
Date of Birth
13 June 1994
Birth Place
Ranchi, Jharkhand
Current World Ranking
1 (2021)
Sport/Event(s)
Archery – Women's Recurve (Individual, Team and Mixed)
Major achievements
Team Silver at 2 World Championships (2011, 2015)
4 World Cup Individual Golds
5 World Cup Team Golds
Mixed Gold at Paris World Cup 2021
6 World Cup Individual Silvers
3 World Cup Team Silvers
4 World Cup Mixed Silvers
3 World Cup Individual Bronzes
2 World Cup Mixed Bronzes
Mixed Gold at 2013 Asian Championships
2 Asian Championship Silvers
3 Asian Championship Bronzes
Team Bronze at 2010 Asian Games
2 Golds at 2010 Commonwealth Games (Individual and Team)
Junior Recurve Champion (2011)
Cadet Recurve Champion (2009)
Padma Shri (2016)


Deepika Kumari recently made headlines by winning 3 gold medals in a day at the Archery World Cup in Paris. Those who have followed her career over the last decade would not be the least bit surprised by this news.
During and after the 2010 Commonwealth Games, there was a spate of feel-good rags-to-riches reports in the Indian media about sportspersons who had risen against the odds to become international medalists. While the Phogat sisters' story turned into a blockbuster Bollywood biopic, others like Deepika's became embedded in the hearts of Indian fans craving Olympic success.
Over the last 10 years, Deepika's performances have delighted and disappointed in equal measure. Here we look back at her pendular career.
The Rise: 2009-2012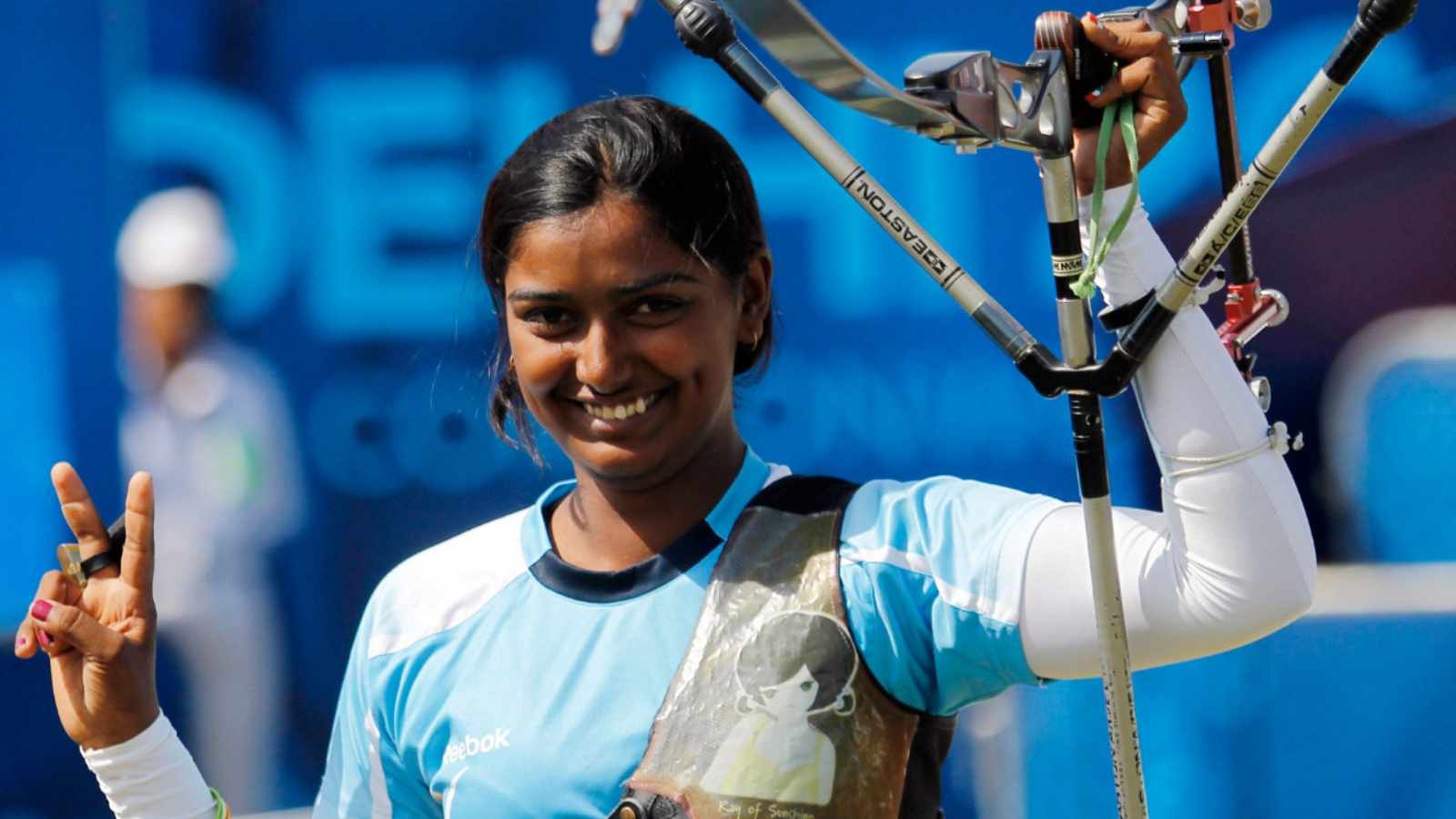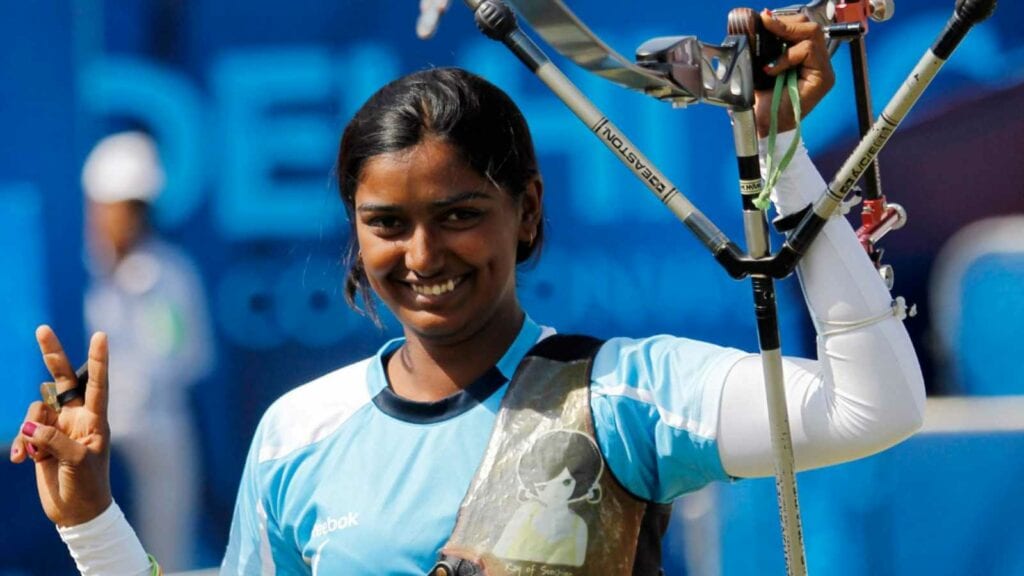 While Indian archers such as Limba Ram and Dola Banerjee had experienced international recognition, Deepika Kumari was the first to bring the sport into Olympic medal conversation.
After winning the Cadet World Championship as a 15-year old in 2009, her two golds at the Delhi CWGs, photogenic smile and rise from a humble background made her an instant media darling. She was also part of the Women's Team that won a historic bronze at the 2010 Asian Games.
She then went on to win the Junior World Championships in 2011, a Team silver at the Senior Archery Worlds, and a number of silvers in the 2011 Archery World Cup season culminating in a maiden Individual gold at Antalya 2012. In June of that year, she was crowned World No.1 and a medal contender for London 2012.
Burdening an 18-year old with the hopes and dreams of a nation is an unwise move. Deepika, battling fever, strong winds and unreal expectations all at once crashed out in the first round of the Olympic Archery Tournament held at the iconic Lord's Cricket Ground. The Women's Team fared no better and faced an identical result.
The London Olympics may have produced memorable moments for Indian sport but for Deepika and the archery team it was back to square one.
Relapse: 2013-2016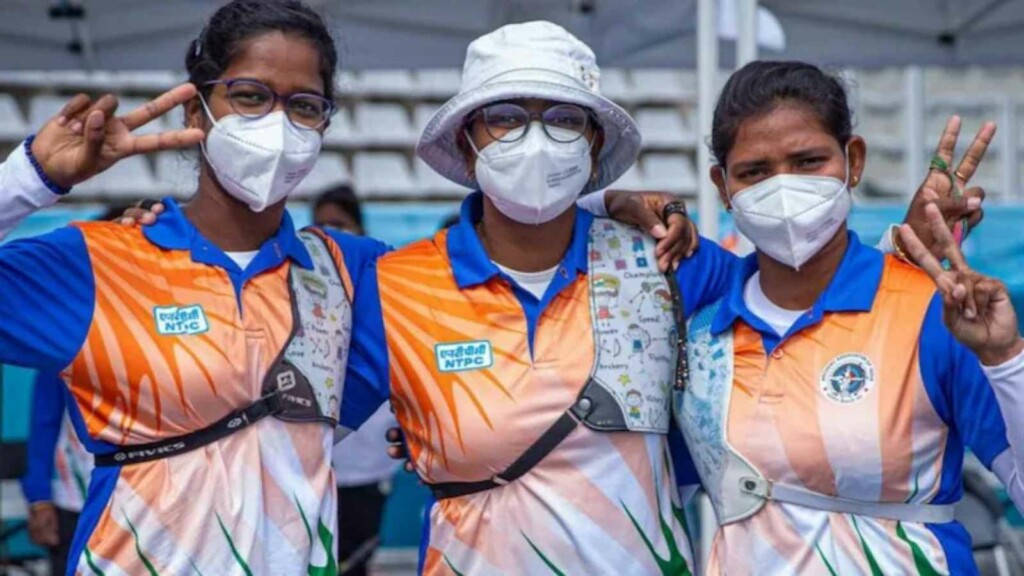 Deepika brushed aside the London debacle by winning an Individual silver at the 2012 World Cup Finals. She repeated the feat the following year and was part of a number of Team and Mixed medals including 3 golds in 2013 and 2014.
Her form during these 2 years though remained erratic; she was even dropped from the team for a brief period in 2014. She announced herself back into the limelight after winning silver in the 2015 World Cup Finals. She was also part of the team that won silver in the 2015 World Championships and qualified for the 2016 Olympics.
In the build-up to the 2016 Games, Deepika equaled the World Record at the Shanghai World Cup with a team silver to boot. Once again hopes were raised for the Olympics and once again they were to crash.
Rio 2016 saw her progress to the third round and the women's team to the quarterfinals but the manner of their loss was no less painful than 4 years earlier.
Resurgence: 2018-2021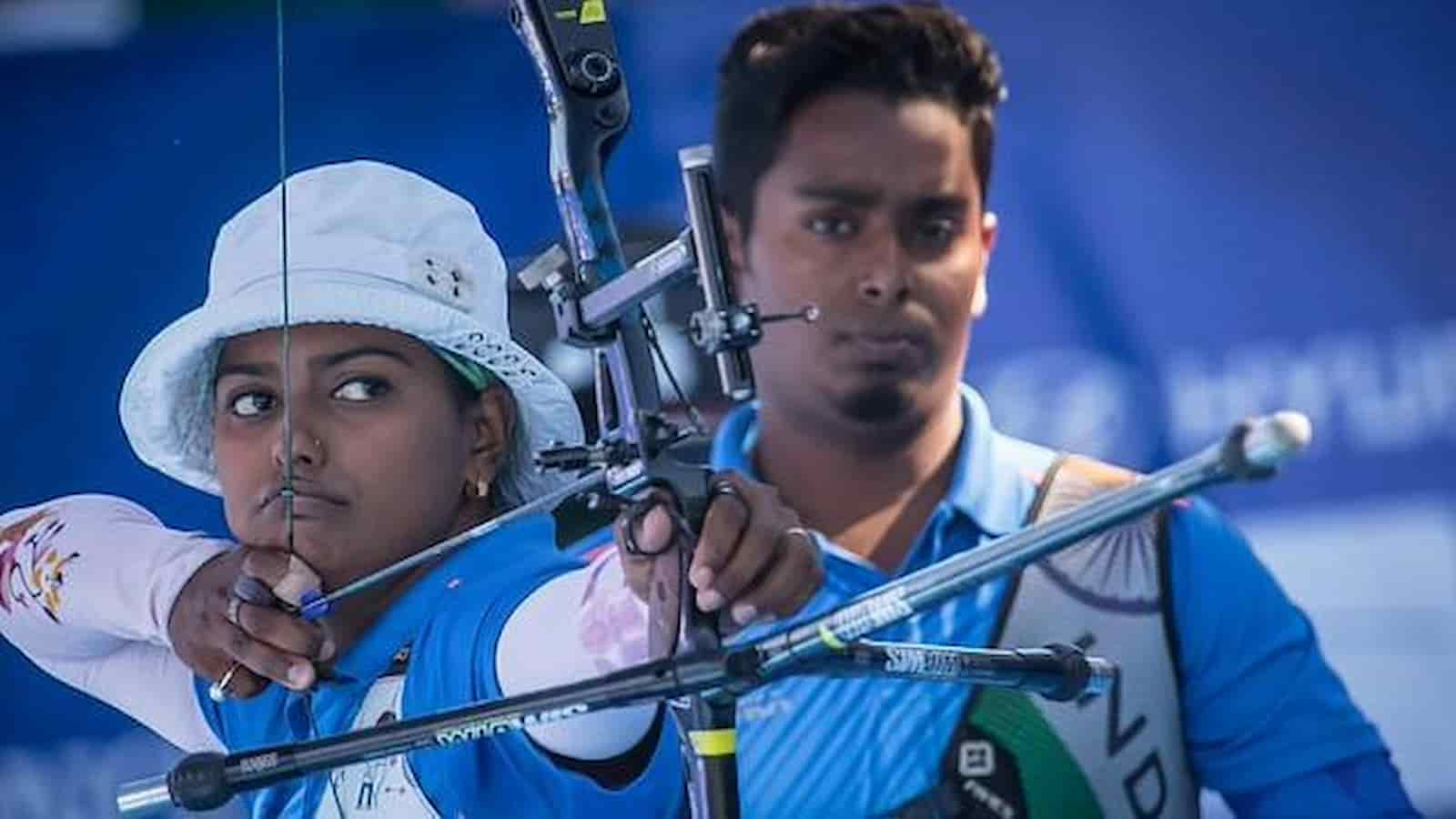 After a quiet 2017 season, Deepika bounced back with an individual gold at Salt Lake City 2018, her first in 6 years and a bronze in that year's World Cup Finals.
2019 saw the suspension of the Archery Association of India and the decline of a women's recurve team that had done much to raise the profile of the sport in the country. 2020 of course was the year of the pandemic.
Despite all this, Deepika Kumari has soldiered on. She secured an individual Olympic quota by winning gold in the Asian Qualification Tournament back in 2019.
Long known as an unlucky silver medalist, she has won 2 out of the 3 individual World Cup golds in 2021, with additional golds in the team and mixed events coming like an icing on the cake. This has been the best season in her decade-long career.
Deepika Kumari is one of the top contenders at the Tokyo Olympics
For the upcoming Tokyo Olympics, there will still be question marks over her performance against South Korean archers and her mental toughness and ability to handle pressure.
Yet Olympic medal or not, Deepika has established herself as a pioneer and legend of her sport in the same vein as a PT Usha, Saina Nehwal, or Mary Kom.
Deepika has evolved from a fresh-faced 16-year old to the most experienced archer of the Indian contingent. Federation politics, ever-changing teammates, dizzying heights, unsettling lows, she has seen it all. Her story was the subject of a 2017 Netflix documentary titled Ladies First.
For the Tokyo Olympics, the introduction of mixed events in addition to individual and team could well turn out to be a boon for India, much like in shooting. The team of Deepika and her husband Atanu Das are probably India's best hopes in archery apart from Deepika in her individual event. Overall, Deepika is in a good space and would be eager to prove right the phrase 'third time lucky" in Tokyo.
Related: India at Tokyo Olympics: Meet the Indian Boxing Contingent