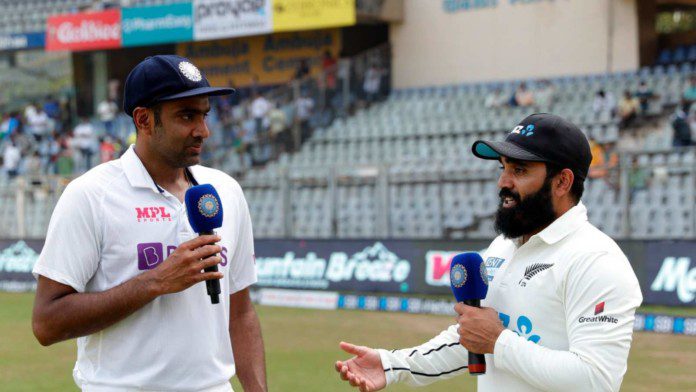 Born in Mumbai, Ajaz Patel never would have expected that he would one day return to the city he was born in and create history with the New Zealand cricket team. In what seemed to be a fairytale return for him, the left-arm spinner bagged 10 wickets at the Wankhede Stadium to enter an elite list that holds only three names.
In the second innings, he went on to pick four more wickets to register the best match figures by an away bowler in India. While Ajaz showcased his mastery of spin bowling, the Kiwi spinner first set out to become a fast bowler. But eventually switched to spin bowling two years down the lane. In the span of just two years, the left-arm spinner has come a long way to script history in the city he was born in.
"In New Zealand, I definitely wanted to be a seamer first up, even now sometimes I wish to bowl seam. But I don't really have the height of a fast bowler and so I made a great choice switching to spin bowling about two years ago. It has been a lot of hard work but I am very grateful to be where I am right now in cricket," Patel said in a video uploaded by the BCCI.
'As a spinner, sometimes you really have to work,' Ajaz Patel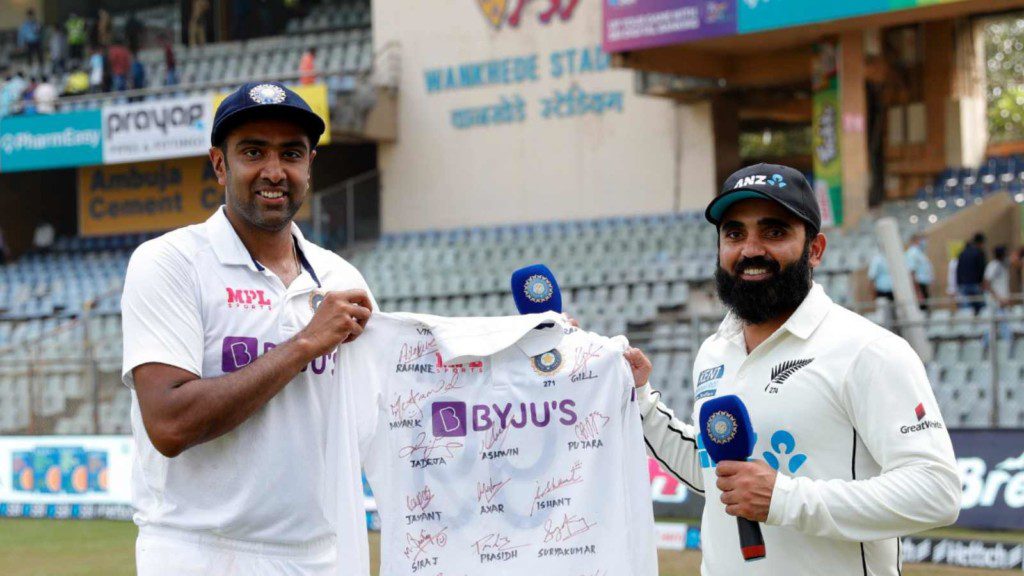 Ajaz Patel bowled a total of 73.5 overs during the second Test of the two-match series. From arm balls to subtle variations in pace, Ajajz Patel put on display his deadly arsenal as he bowled out the Indian team single-handedly. The 33-year-old admits that it was tiring to bowl over 70 overs in under three days but is grateful to have bagged the 10 wicket haul.
"It has been a special outing for me. It's dream to come here and play at Wankhede and be able to do something like that (historic feat) is very special. Not only for me but also for my family back home," said Patel who took 14 wickets in the second Test.
"I will count myself as fortunate. I thank God to have (got) this opportunity but it was about putting the ball at good areas for a long period of time. As a spinner, sometimes you really have to work. I have to bowl 47 overs or something. In the end I am very exhausted, 72 or 73 overs in three days."
Taking a look at Ajaz Patel's figures of 14 for 225 in the Mumbai Test, one might imagine that the Kiwi spinner ran riot through the Indian lines. But it clearly wasn't the case as the Indian batters were impressive as they scored a total of 601 runs. Ajaz admits that it was more of mind games in the middle as he pushed himself to deliver his best.
"It is about playing that long games especially when the wickets suited you and giving something to you. We knew that you guys are amazing players of spin. You guys put a lot of pressure on me. I was trying to be on the money every ball because as soon as I miss, you guys would be on top. So, it has been a bit of mind game. It was about sticking and trusting what you are doing is the right thing," he concluded.
Also Read | WATCH: "Ata Pata Hai Nahi" – VVS Laxman hilariously slams Ross Taylor for his horrible knock at Mumbai Test