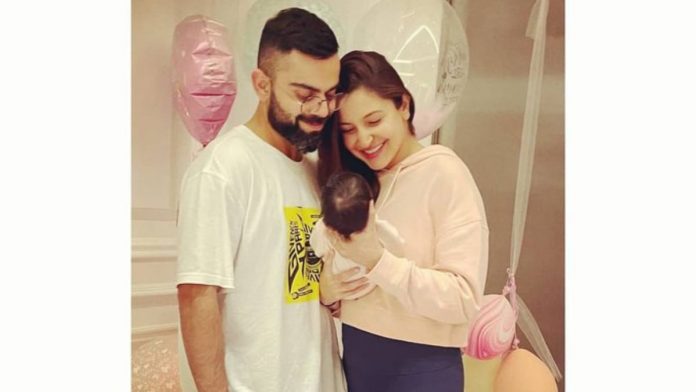 Virat Kohli, alongside the entire Indian Test team, is currently under mandatory quarantine at a hotel in Mumbai before the much-awaited tour of England. Meanwhile, the Indian skipper decided to conduct interactive Questions and Answers session with his fans on Instagram stories. 
Ranging from his last online search to the meaning of his daughter Vamika's name, Kohli talked about various topics. However, his wife Anushka Sharma crashed in between the chat about her headphones' whereabouts. The popular Bollywood actress wrote: "Where have you kept my headphones?"
Virat Kohli came up with an adorable response to the question and he wrote "Always on the side table next to the bed love."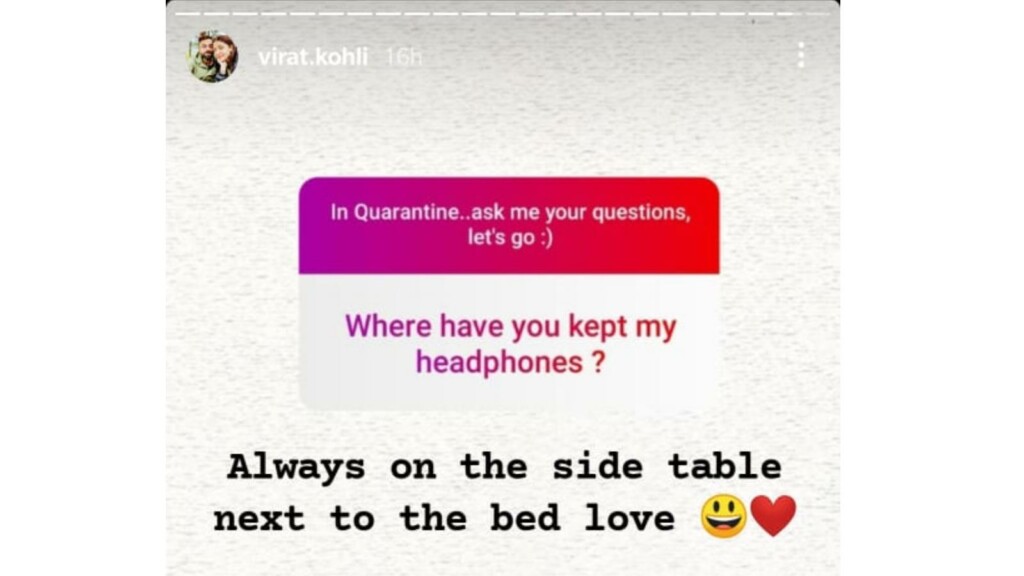 Anushka also appeared in another reply from the 32-year old as a fan asked him what he does in his free time.
"Relax and watch some nice tv shows with Anushka", replied Kohli.
Virat and Anushka not ready to expose Vamika to social media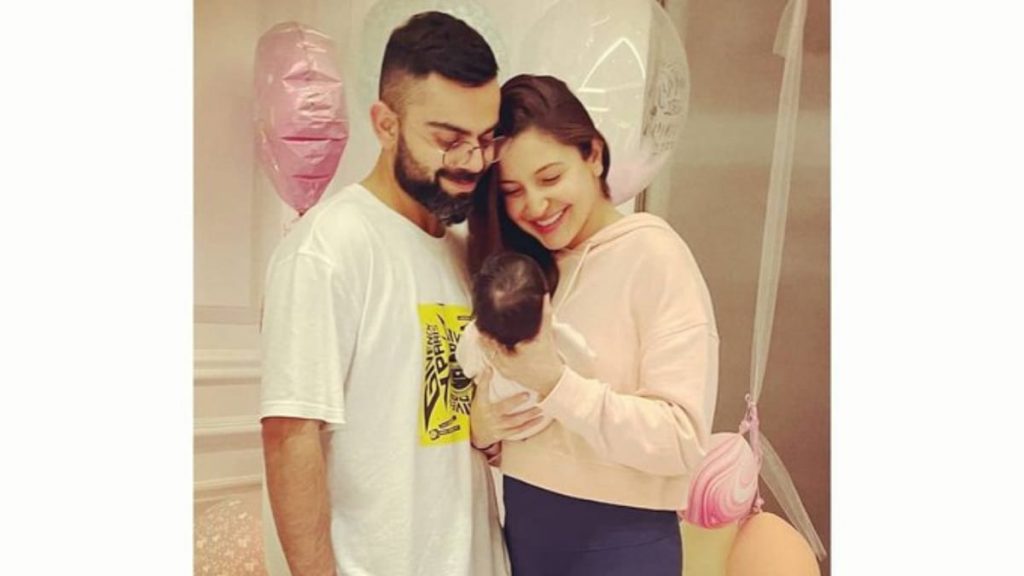 Apart from the aforementioned two questions, Virat Kohli talked about her daughter as well. While explaining the meaning of 'Vamika', the 'Modern Master' also told why the fans haven't got to see a glimpse of their daughter. 
A fan asked Virat, "What is the meaning of Vamika? How is she? Can we see a glimpse of her please?" The cricketer responded, "Vamika is another name for goddess Durga. No, we have decided as a couple to not expose our child to social media before she has an understanding of what social media is and can make her own choice."
The Indian skipper also revealed that "Cristiano Ronaldo transfer" was the last thing he searched on Google. Everyone knows about Kohli's love for football and how much he idolizes Ronaldo, one of the greatest athletes of all time.
Moreover, in a past interview with Goal.com, Kohli had said: "Cristiano Ronaldo (the player outside cricket you idolize). There are many great athletes. There are so many people you look up to, who are amazing, but for a guy to turn up for big games regularly. In the world of sport, there are very few people who can claim to have that kind of mentality. That mental strength for me is inspiring every time."
Also Read | Virat Kohli reveals the last thing he googled about and it is related to football superstar Cristiano Ronaldo
Also Read | 'Oh yes! I am' – Shubman Gill opens up on his alleged affair with Sara Tendulkar