| | |
| --- | --- |
| Name | Bhuvneshwar Kumar |
| Age | 31 years old |
| Occupation | Cricketer |
| Other sources of wealth | Advertisements |
| Net Worth | Rs 65 crores |
| Salary | Rs 11.5 crores |
| Residence | Meerut, Uttar Pradesh |
| Sponsors | Asics, Nutramantra, Playerzpot |
| Charity | N/A |
| Marital status | Married |
| Last Updated | July 2021 |
Over the years, Bhuvneshwar Kumar has estblished himself as one of the better bowlers for the Indian cricket team. He is known for his amazing ability to swing the ball in the opening overs and closing the game with equally good death bowling.
Since his debut, Bhuvi has been a regular for team Indian in all three formats. However, the only thing that has been a thorn in his side are recurring injuries. Kumar's has struggled with injury time and time again which has kept him sidelined for a lot of games.
Taking a recent example, despite being one of the most senior players on the team, he had to be left out of India's team for WTC final due yet another injury. However, the 31-year-old will handle the duties of vice-captain in India's tour of Sri Lanka in July 2021.
Bhuvneshwar Kumar Net Worth 2021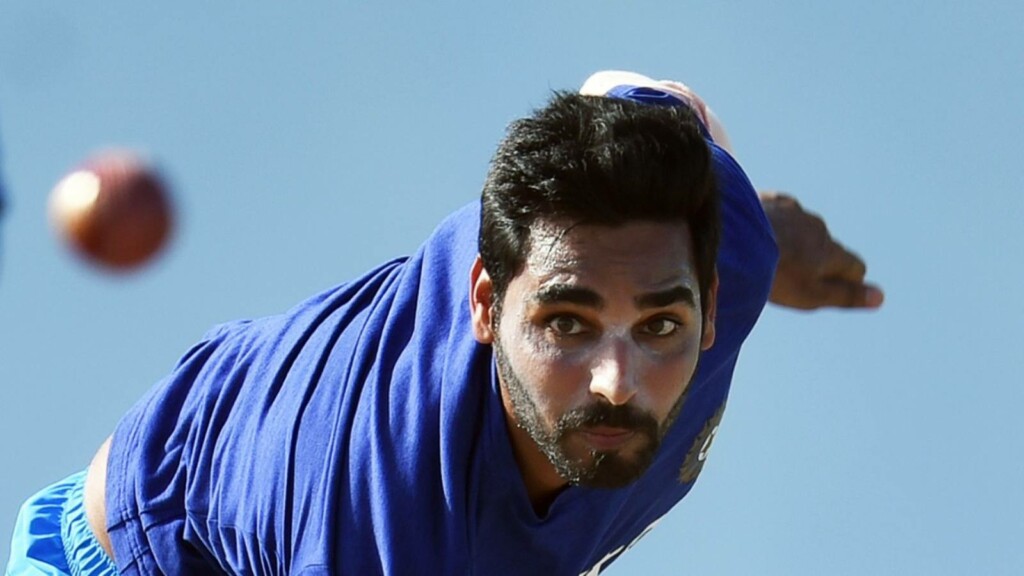 Bhuvneshwar Kumar net worth for 2021 is estimated to be 65 crores or $9 million. Since he is one of the most prominent players for the Indian cricket team and Sunrisers Hyderabad in the Indian Premier League, it's not surprrising that Bhuvi has a huge net worth.
Bhuvneshwar Kumar Salary and Endorsement Deals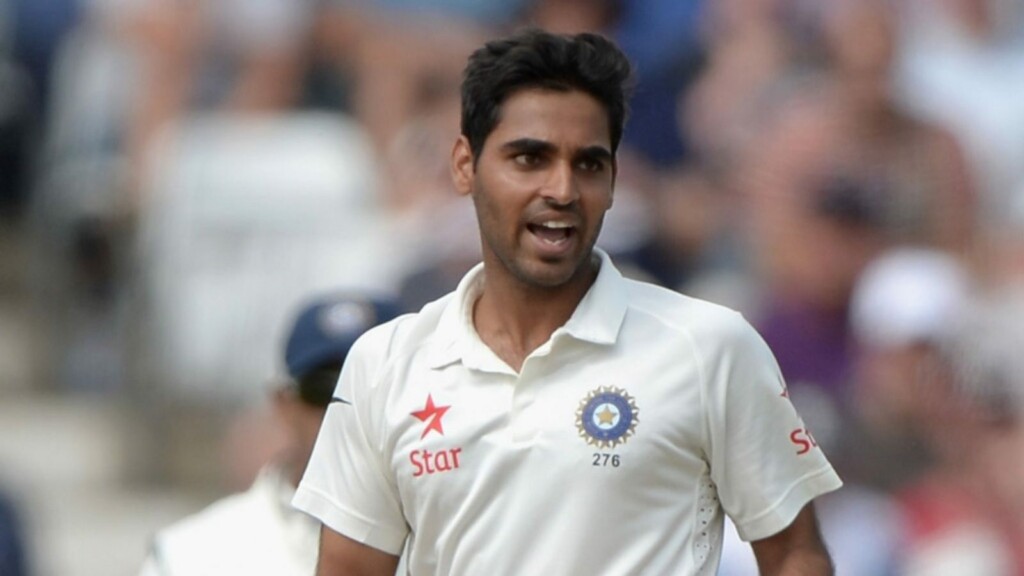 Bhuveneshwar Kumar is currently on a Grade B contract for the Indian cricket team, which brings in Rs 3 crores per annum for the Indian pace bowler. He also bags in Rs 8.5 crores each season from SRH for playing in the IPL.
Additionally, Bhuvneshwar Kumar has signed deals worth a fortune with brands like Asics, Nutramantra, and Playerzpot.
Does Bhuvneshwar Kumar has any Charities?
While Bhuvneshwar Kumar is not directly linked to a charity unlike players like Virat Kohli. Kumar has come forward and donated some amount during the COVID-19 pandemic to help the needy.
Bhuvneshwar Kumar House
Bhuvneshwar Kumar owns a luxury designer house in Meerut, Uttar Pradesh. There is not much detail about the price of the house as of now. Apart from his Meerut house, Bhuvi also owns a few more properties accross many countries.
Is Bhuvneshwar Kumar Married?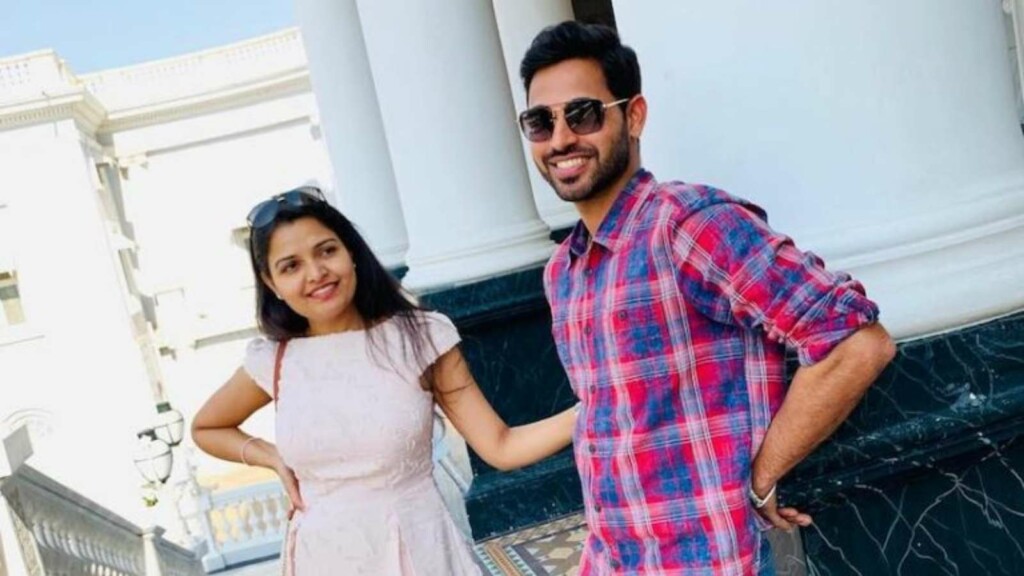 Yes, the Indian fast bowler was married to Nupur Nagar back in 2017. Unlike her husband, Nagar has no ties to the sports world. She works as an engineer in a multinational company.
Q. What is Bhuvneshwar Kumar's salary?
Bhuvneshwar Kumar earns Rs 11.5 crores from cricket.
Q. How much is Bhuvneshwar Kumar net worth?
Bhuveneshwar Kumar net worth is a whopping Rs 65 crores as of now.
Q. How old is Bhuvneshwar Kumar?
Bhuvneshwar Kumar is 31 years old.
Q. Where is Bhuvneshwar Kumar's house?
Bhuvneshwar Kumar lives with his family in Meerut, Uttar Pradesh.
Q. Who is Bhuvneshwar Kumar's wife?
Bhuvneshwar Kumar is married to Nupur Nagar.
Q. Which Indian player is known as Bhuvi?
Indian pacer Bhuvneshwar Kumar is known as Bhuvi.
Q. Why is Bhuvneshwar Kumar famous?
Bhuvneshwar Kumar is regarded as one of the finest pacers in the world of cricket. He has the ability to swing the ball in even extreme conditions. Additionally, Bhuvi is considered as one of the most respected cricketers around the globe.
Q. Is Bhuvneshwar Kumar a good bowler?
There is no doubt that Bhuvneshwar Kumar is a spectacular bowler. He has won several games for team India by crushing the opponent's top order and finishing them by economically bowling in the death overs.
Q. Where is Bhuvneshwar Kumar from?
Bhuvneshwar Kumar is from Meerut, Uttar Pradesh.
Q. When is Bhuvneshwar Kumar's birthday?
Bhuvneshwar Kumar was born on February 05, 1990.
Q. How tall is Bhuvneshwar Kumar?
Bhuvneshwar Kumar is 178 cm or 5'10".
Q. When did Bhuvneshwar Kumar debut for India?
Bhuvneshwar Kumar played his first match for the Indian cricket team on February 22, 2013.
Q. Bhuvneshwar Kumar IPL team?
Bhuvneshwar Kumar plays for the Sunrisers Hyderabad in the IPL.