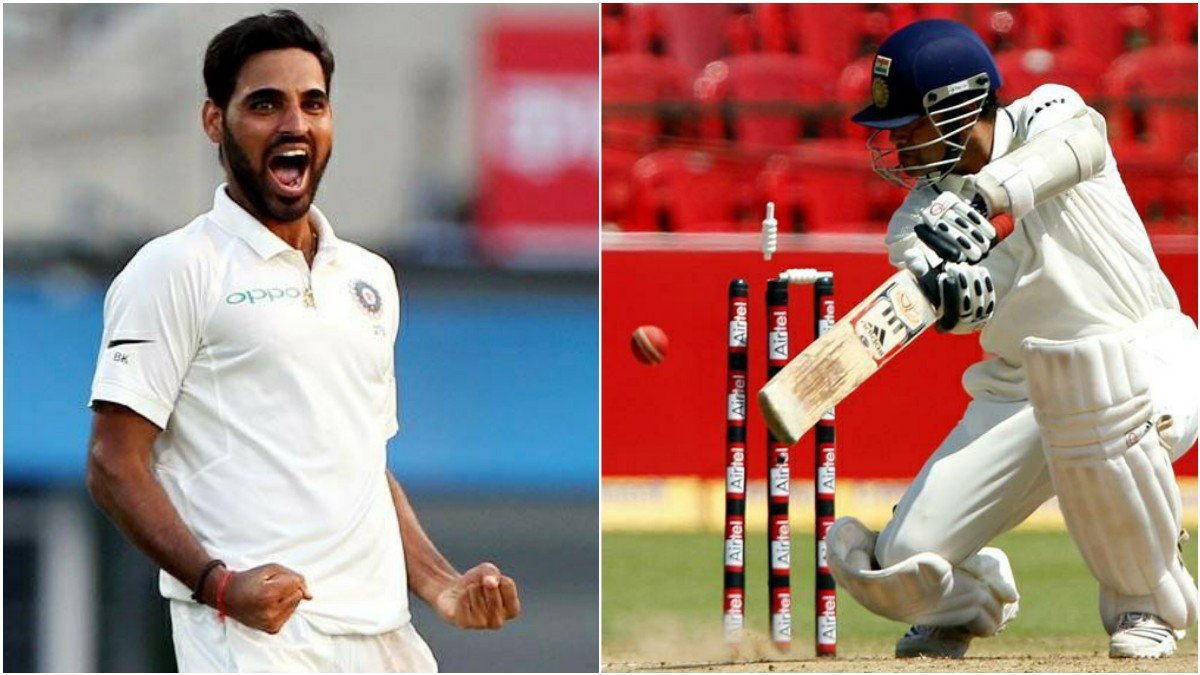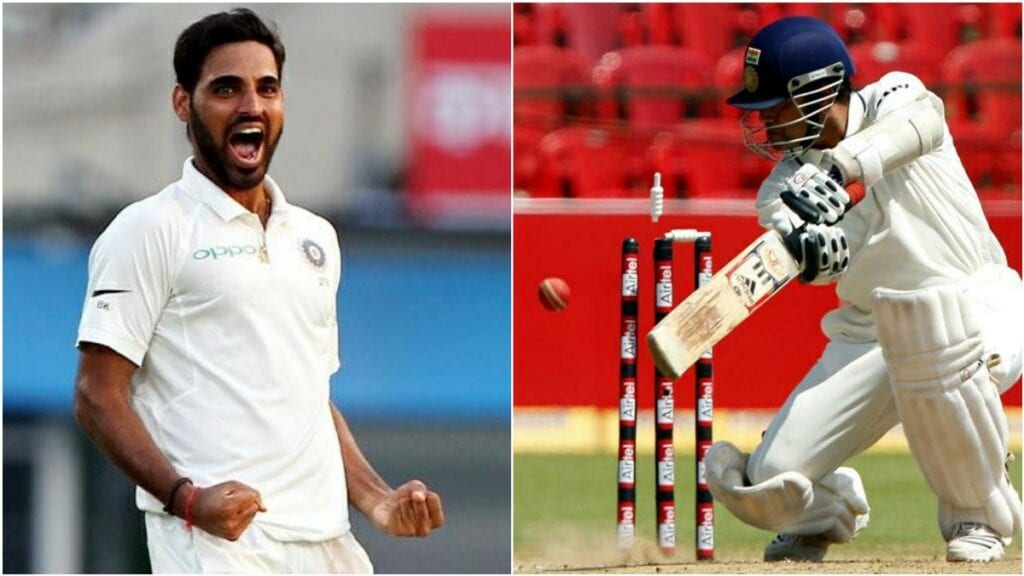 Bhuvneshwar Kumar, an Indian International cricketer who plays all formats of the game. He played his first match against Pakistan and he took the first wicket in his first ball in International Cricket, as he dismissed Mohammed Hafeez by his great swinging delivery. However, it was not the first time Bhuvneshwar became someone to talk about for Indian fans.
During the 2008-2009 season, Bhubaneswar Kumar dismissed Sachin Tendulkar for a duck in a Ranji Trophy game. During the final between Uttar Pradesh and Mumbai, Bhuvneshwar had Tendulkar out for a 15-ball duck, caught by Shivakant Shukla. Even then, Mumbai won the match by 243 runs against U.P.
Bhuvneshwar revealed how he got the wicket of Tendulkar "Generally, you think to claim wickets before the start of any game, but you don't plan to bag a certain number of wickets as it's not possible".
"But when it comes to Sachin's wicket, then I would say I was lucky because the position where Sachin got out was neither short leg nor mid-wicket, so the credit goes to Mohammad Kaif who was my captain at that time. He set the field, and I just bowled an inswinger, and eventually, it happened", he added.
Bhuvneshwar Kumar would have been a bowler who would have taken the most number of wickets for India, but a string of injuries, including a hamstring suffered during last year's World Cup and the groin injury against West Indies last year, pushed him down. He was expected to return during the South Africa ODIs but due to national wide lockdown all tournaments were postponed.
"Injuries are a part and parcel for the fast bowlers when you play in all three formats of the game. I have been bothered by a number of injuries over last one year and can tell you that it can be really frustrating. As you watch the matches on TV, it becomes difficult to miss out on the action but it's very important not to rush to a comeback," he said.
"Since I did not have a lot of pace, I always focused on line and length and the consistency also came naturally. Variation is the key in such situations (death overs). The yorkers used to be a standard weapon in the last overs before but the batsmen have found out tools like the lap shot to counter it", he added.