The Delhi Capitals right arm fast bowler, Avesh Khan has been picked up as a stand by player for India's Tour of England which is a five match Test series and it is starts from August 4, 2021 Previously, Avesh Khan Avesh Khan, wasn't able to get opportunities for a couple of years and he had a prefect outing in this edition of IPL-2021 where the 24 year old was provided opportunity in all the matches and used them to highest potential bagging 14 wickets of the 8 matches, standing second for the title for Purple cap.
"I used to prepare myself to be ready for the first game, every year but I got the chance this time, I played all the matches and did well" said Avesh to ESPNcricinfo.
Avesh Khan has his say on the new skipper of Delhi Capitals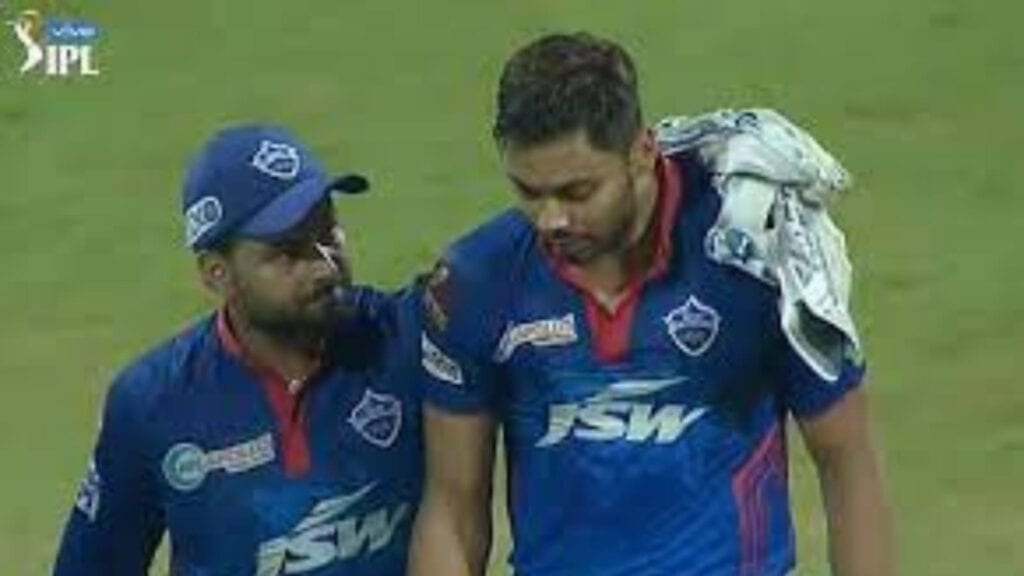 When Avesh Khan was asked about the new Skipper of Delhi Capitals he said,"I have a very good bonding with Rishabh Pant since our under -19 days. He was the captain this time in IPL so there used to be a lot of communication between us about our field placements and plans. Since he was the wicket-keeper he would communicate to me through some code words and tell me what to bowl."
Avesh says that "with respect to on field bowling plans, the Delhi Capitals skipper would indicate me what to bowl such as a slow ball or yorker or bouncer and if there is no indication I would execute my own plan."Rishabh is a X factor kind of player. When he's at crease the opposition stays at the backfoot and he backs himself to play his shots irrespective of the situation." he added.
He also recalls his favourite wicket of the Csk skipper MS Dhoni and how Rishabh Pant had facilitated him for making it possible.
"[In the first game this IPL] Mahi bhai [dhoni] hadn't played for a while so I wanted to keep mid off and mid on at the boundary but Rishabh backed me to keep them in circle and he said he was fine even if Dhoni hits a six.When you captain says that you get a lot of confidence as a bowler".
Preparations for the England Tour
"My preparation remains the same whether I am a standby player or a regular player, my focus is to give my 100%, The England tour is a long tour so I have to keep myself fit while training and bowling continuously."
Avesh khan has been selected as a standby player for the Indian contingent to participate in the England Test Tour. The Indian pacer has been currently preparing for the Test series against England.
"I spoke regularly with Ishant bhai about bowling with the red ball. He told me the biggest challenge of bowling with the red ball is when it doesn't swing so one has to consistently bowl at one spot"
Avesh also had found a new mentor in the Indian test Squad which is none other than Ishant Sharma. The experienced right-arm fast-medium bowler has been providing tips for the young pacer to improve his game after every match. Ishant also provided tips regarding bowling to a set batter, how to dismiss which batsman and Avesh said it would definitely be useful in England.
"I have learnt a lot from Ishant bhai about both red and white balls, I like to bowl long spells with red ball, Bowling with red ball is also my strength and I can provide breakthroughs in all sessions," he said to ESPNCricinfo.
The 24-year-old Right arm fast bowler has done well with Ranji trophy in the last two year. In the year of 2019-20 Ranji Trophy he took 28 wickets in five games and the year before that he bagged 35 wickets in 7 games. He also played Duleep trophy and took 12 wickets in three games. The young pacer is being optimistic towards his preparation and definitely will showcase his ability in the 5 match Test series against England.
Also read: 'I miss the guidance of MS Dhoni behind the stumps' admits Kuldeep Yadav
Also read: IPL 2021: "He came to me and said 'well bowled'" – Avesh Khan reveals what MS Dhoni told him after getting dismissed