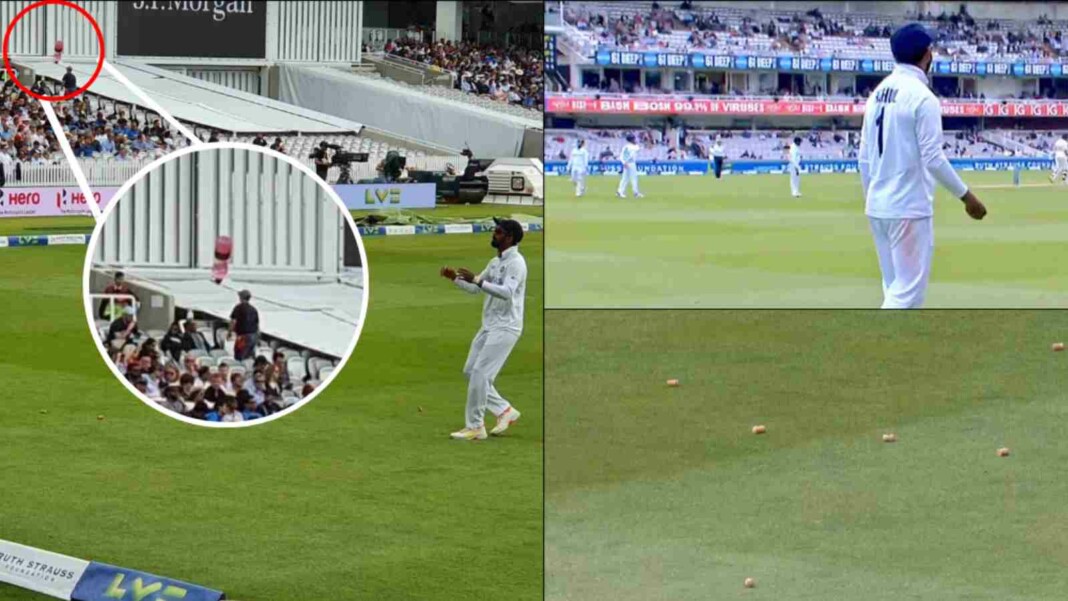 England spectators were involved in yet another shameful incident, this time during the second Test match against India at the Lord's Cricket Ground in London. Several allegedly drunk members from the crowd threw champagne bottle corks at Indian opening batsman KL Rahul while he was fielding near the boundary line.
It all happened during the 69th over of England's first innings when suddenly there were visuals of several bottle corks lying near Rahul. Indian skipper Virat Kohli was quick to react to this while fielding at the slips position. He didn't shy away from signalling KL to throw the corks back into the stands.
Here's the full video of Virat's message for KL Rahul
This wasn't the only disgraceful incident reported from the hosts' supporters during the ongoing England-India Test series. Earlier, some Indian fans were racially abused by the Englishmen in the opening match at Trent Bridge, Nottingham. Several players like Kohli and Mohammed Shami were also targeted by the local crowd.
A 31-year-old British-Indian woman took to the popular social media platform, Reddit to share her horrible experience. She stated that the English fans kept saying "Go back to India" while chanting "Delta", referring to the Indian variant of the COVID-19 disease.
Here are some top Twitter reactions
The Twitterati was quick to react to this shameful activity of the English supporters where they went on to slam their such behaviour, reported on multiple occasions.
Also Read | ENG vs IND: "The most challenging innings I have played" – Rohit Sharma on his 83-run knock in Lord's Test
Also Read | ENG vs IND: "It has come back to bite you" – Aakash Chopra on not playing Ravichandran Ashwin in Lord's Test