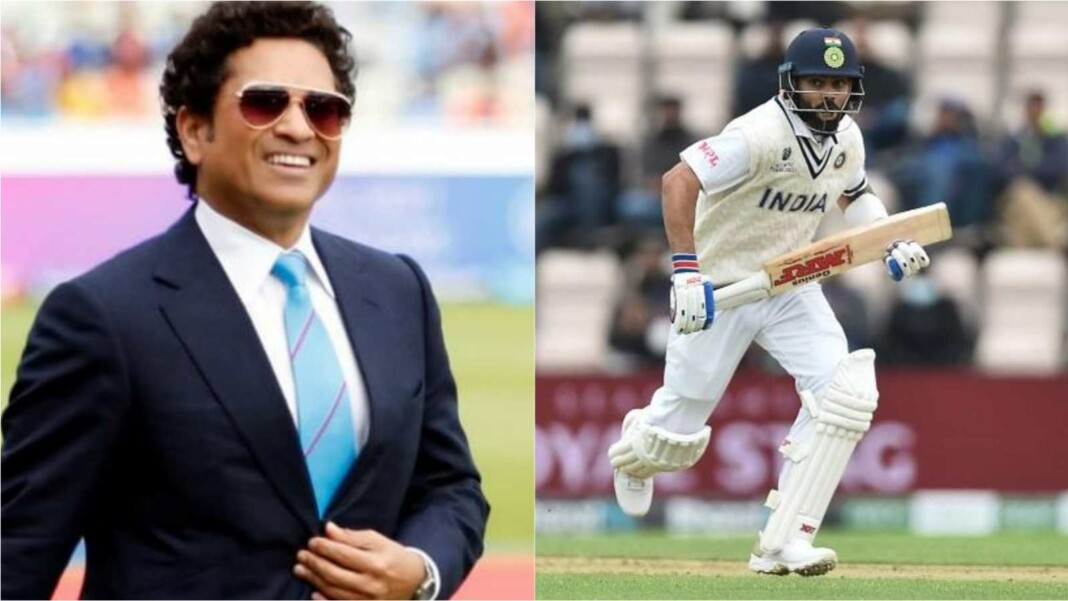 Former India batting legend Sachin Tendulkar has opined on current skipper Virat Kohli's dry spell with the bat in international cricket. He dissected Kohli's technique during the ongoing Test series between India and England. 
The 33-year-old hasn't been able to post much runs on the board in Test cricket since 2020. Talking about his batting performances in the last three red-ball cricket matches, Virat has managed to register low scores of 44, 13, 0, 42, and 20. His last three Test outings came against New Zealand (WTC Final) and England at Southampton, Trent Bridge, and Lord's.
During a recent interaction with PTI, 'Master Blaster' Sachin Tendulkar stated the possible reasons behind Kohli's batting woes. He said:
"Virat hasn't had a great start. It is the mind that leads to technical errors, and if the start isn't good you start thinking about a lot of things. Because anxiety levels are high and you tend to over-compensate your movements.
"When a batsman isn't in good form you either go too far across or don't move your feet at all. That happens to everyone. The form is also your state of mind along with the body working in harmony."
"He has definitely gone a notch higher" – Tendulkar on Rohit Sharma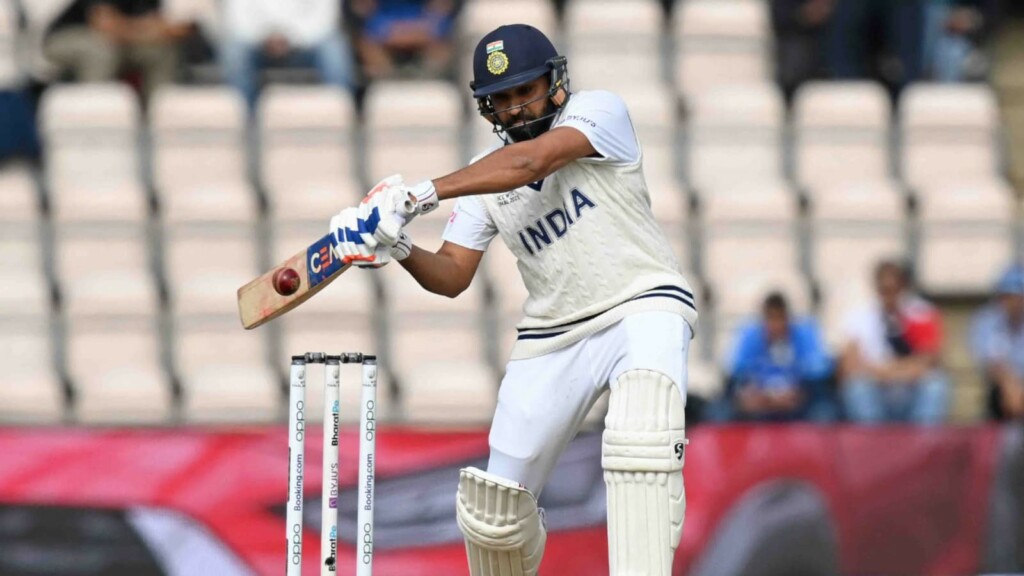 The veteran cricketer also shared his thoughts on Rohit Sharma's brilliant batting form in Test cricket. He pointed out that the Mumbaikar has gone a notch higher since he began batting at the top in the longer format. Sharma has looked like India's one of the compact Test batsmen in the ongoing series against the Englishmen.
"Whatever I have seen, I feel, he has taken the lead and he has shown the other side of his temperament and how he can change his game and adapt to the situation and play accordingly. He has been a leader there and KL has supported him brilliantly.
"Rohit has left the ball and defended the ball brilliantly or equally well. He was always a fantastic player but seeing his last few innings in England, I can say he has definitely gone a notch higher," he added.
Also Read | ENG vs IND: "Indian team is further going to dominate in this series" – Wasim Jaffer
Also Read | "One of the most brilliant comebacks in test cricket" Twitter erupts as Team India defeat England at Lord's to take a 1-0 lead