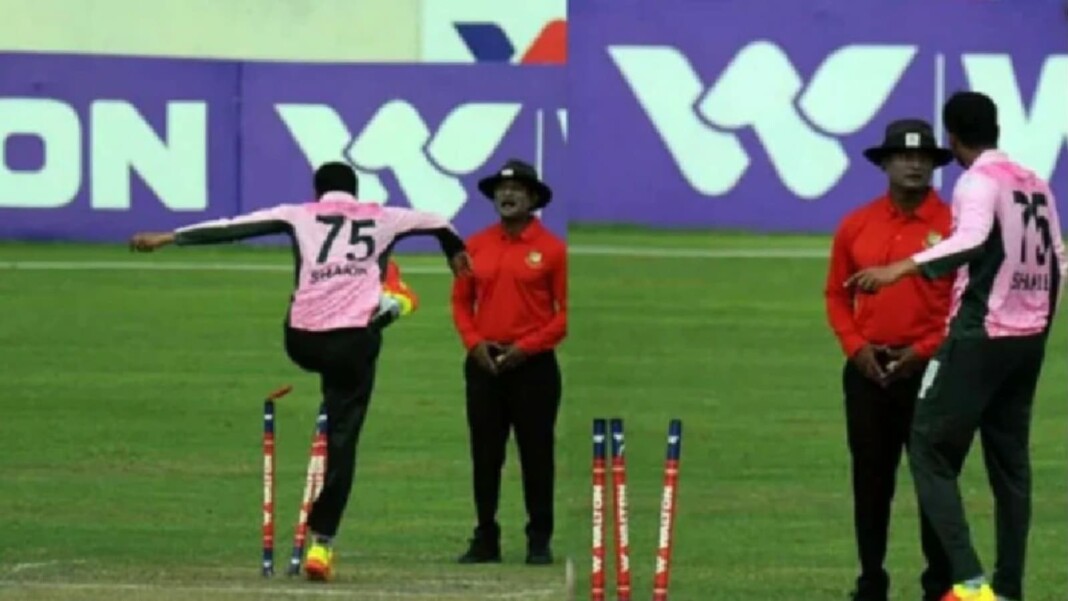 Bangladesh umpire Moniruzzaman has decided to give up umpiring after the controversy surrounding Shakib Al Hasan and Mahmudullah in the Dhaka T20 League. Moniruzzaman wasn't a part of the game when Mohammedan Sporting Club's Shakib smashed and kicked the stumps, but he was the TV umpire when Mahmudullah lost his composure over an umpiring decision.
Even as Shakib Al Hasan was fined USD 5800 (Taka 5 lakh) and suspended for three matches, Mahmudullah copped a fine of Taka 20,000 for his level-2 offense. Moniruzzaman was clear-cut in saying that the umpires deserve better treatment.
"Enough is enough for me and I don't want to umpire anymore. Umpires can make mistakes but if we are treated in this manner, there is no point in doing it anymore because I am not in it just for the money," Moniruzzaman told to ANI.
Saddened by Shakib Al Hasan-Mahmudullah's Poor Behaviour, Bangladesh Umpire quits his post
"I was not involved in Shakib's game. The way he behaved was something very hard for me to digest. In the Mahmudullah match, I was the TV umpire and watching the episode closely. It left me numb and at that point, I decided not to carry on with umpiring," he stated.
Moniruzzaman, who was a part of Bangladesh's ICC Emerging Panel, was employed with a private company and picked up umpiring for passion. But the recent incidents surrounding Bangladesh cricket's stalwarts have left him absolutely stunned. "I am not an employee of the BCB and considering the money the umpires get from the board, I cannot take this. I was doing it out of love for the game because I used to get just the match fee. I am fortunate nothing untoward happened with me so far but who knows I might be a subject of humiliation in the next game," he added.
The Bangladesh Cricket Board (BCB), in the meantime, has confirmed Moniruzzaman's retirement. Back in 2003, Moniruzzaman had played two ODIs for the country. Overall, he played 27 first-class and 18 List A matches where he scored over 1,500 runs with two centuries and seven fifties with a top score of 151. He also picked up three wickets in red-ball cricket.
Also Read: New teams in IPL 2022: BCCI willing to play wait and watch game| ICC T20 World Cup 2021: Oman likely to host the first round matches