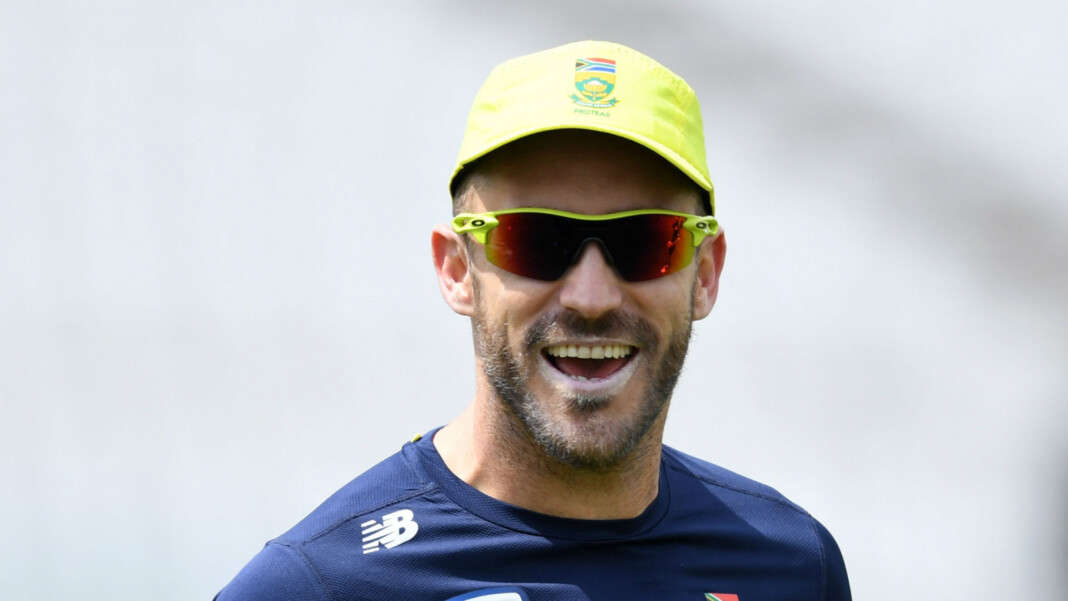 In the last decade or so, the way we look at the game of cricket has completely changed. Nowadays, most people prefer the fast paced cricket such as the T20 format or even the T10 format.
Earlier, most fans loved to watch test or ODI matches on any given day. Since the rise of the T20 format, more and more leagues have emerged in around the world. As a result, many players are focusing more on these leagues rather than playing international cricket.
Faf du Plessis comments on IPL and other T20 Leagues
With one of the biggest T20 league – Indian Premier League – being suspended for the time being, more players have shifted their focus towards other leagues. Faf du Plessis is one such player who is playing in the PSL at the moment. In his press conference, Fad du Plessis commented on the rise of T20 leagues.
He said, "I think it's a threat for the International game. The power of the leagues that are growing year by year. And obviously at the beginning maybe there were only two leagues around the world. Now it's becoming…4,5,6,7 leagues and the leagues are just getting stronger. So I think it's important that moving forward you try and see how it's best possible to coexist with both. Because I think if it becomes a choice in the future, then it can be a real threat for the international game."
Although what du Plessis is absolutely correct, but the reporter in question here might have misled the fans with his tweet, He tweeted that Faf Du Plessis talked T20 leagues like IPL, but in reality Faf never took the name of a particular league.
Moving forward we will find out soon, if Faf's prediction is correct or not. As of now, it's fair to assume that he might not be that far away from the actual situation.
ALSO READ: "We received death threats" – Faf du Plessis on the aftermath of South Africa's exit from the 2011 World Cup
ALSO READ: Pat Cummins to miss out on the second phase of the IPL 2021, confirms Dinesh Karthik