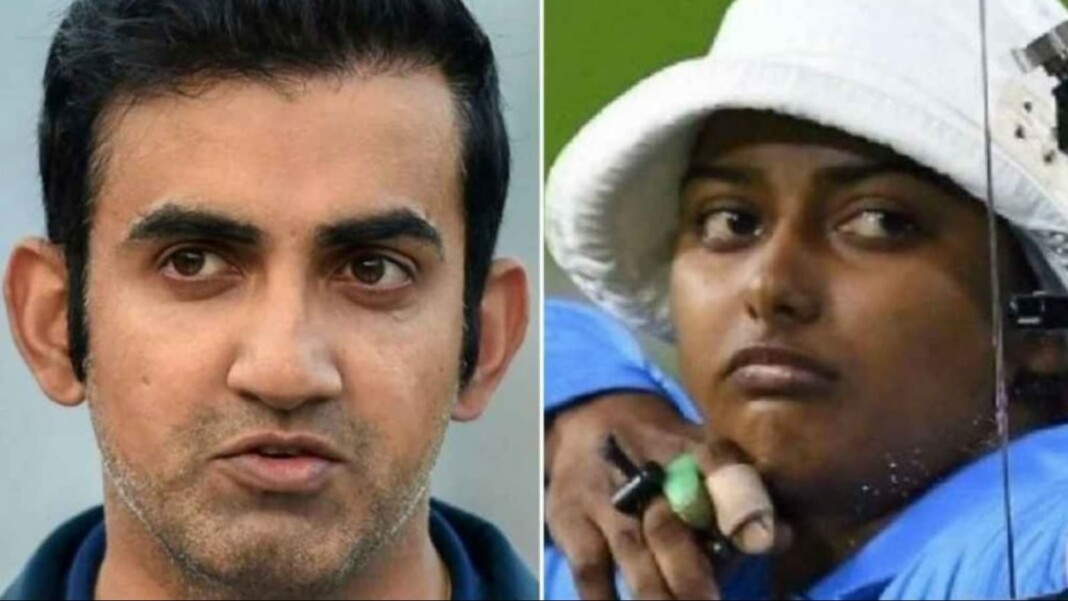 Former Indian opener and BJP leader Gautam Gambhir has clarified that the Yamuna Sports Complex in East Delhi is not going to be converted into a cricket ground. His response came after World No 1 Indian archer Deepika Kumari raised her concerns on twitter.
On Thursday, Deepika tweeted her anger against the move. "I became Deepika in this ground in 2010 Commonwealth Games. Please do not make this Archery Ground to a Cricket Ground. This is the one of the best Archery Ground in Asia. International Archery tournaments can happen here". she said
Just an hour after her tweet, Gautam Gambhir took responds to her tweet and clarified that the sports complex is not going to be used for cricket. "To set the record straight. Yamuna Sports Ground has not been converted but only upgraded. Archery & other sports will continue like before. Being a sportsman myself, will never let anything hamper the growth of any sportsman!" said the former Indian cricketer's tweet. Let's look at their tweets.
Deepika Kumari and Atanu Das request Gautam Gambhir to save archery ground
Following their social media post, several fans and archery players including Kumari and Das as well as Abhishek Verma requests BJP leader and former Indian player Gautam Gambhir to not to convert the sports complex into cricket ground.
Gambhir said that "Archery players will also get the benefit of all the new facilities being developed. For this reason, flood lights have also been installed in the archery practice area and instead of making permanent stands, canopies have been installed so that the wind direction required for archery is not affected".
Earlier, Gautam Gambhir had written a letter to DDA requesting to change the name of the ground and name it after former India Test captain and the highest wicket taker of the team Anil Kumble.
Also Read: IND vs SL: "You will see a more confident Yuzi in this series" – Yuzvendra Chahal| "Shikhar Dhawan's Test debut against Australia is pretty unforgettable" – Devdutt Padikkal