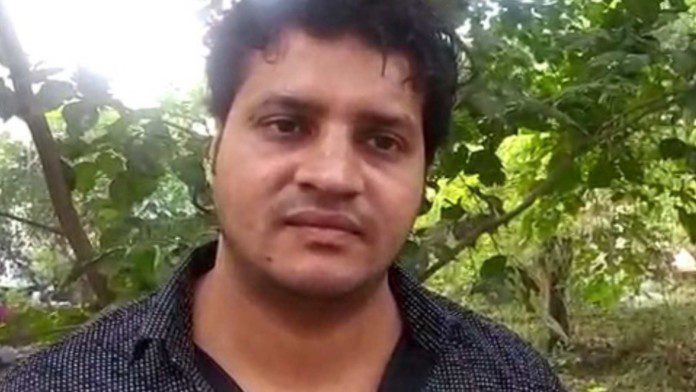 The two-match Test series between India and New Zealand kicked off in Kanpur. While India put up an impressive batting performance, the video of a fan hogged the spotlight as Kanpur Test memes flooded Twitter. The spectator has been identified as Shobit Pandey, popularly known as 'Gutkha Man'. His video became the centre of attention as memes flooded social media.
Shobit was caught on camera chewing 'gutkha' while talking on the phone in the stands during the series opener Kanpur Test between India and New Zealand. The city of Kanpur is infamous for its excessive use of tobacco or 'gutkha' and netizens were quick to pounce on the viral clip of the fan.
"I would like to clarify that I wasn't eating tobacco," 'Gutkha Man' Shobit Pandey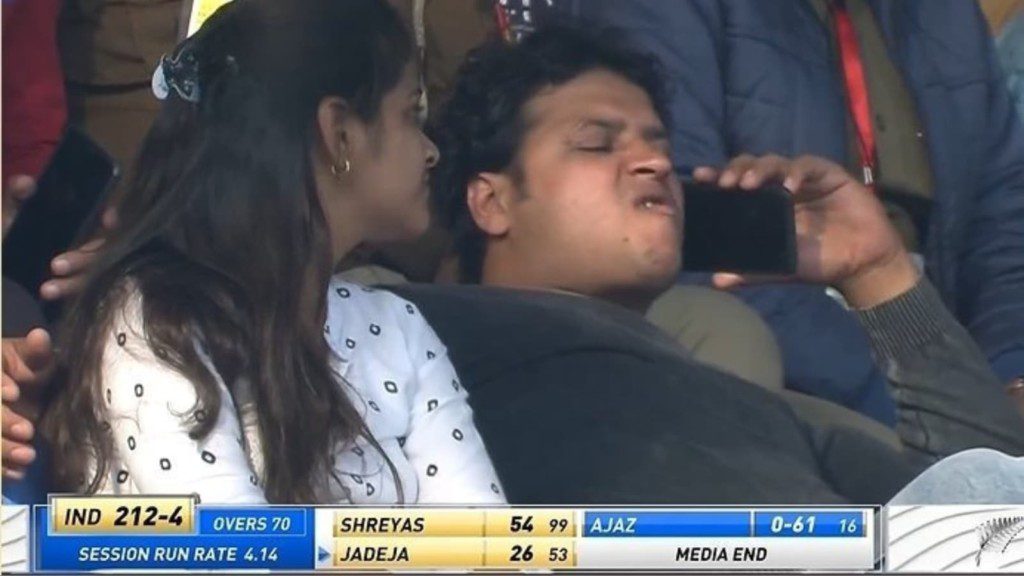 Shobit Pandey clarified that he was not eating tobacco as many speculated. He went on to add that the phone call, which lasted for mere 10 seconds, was with a friend who was also in attendance at the Green Park stadium. Pandey was in the stadium with a placard campaigning against the use of tobacco. The placard read, "Eating tobacco is a bad habit", in Hindi.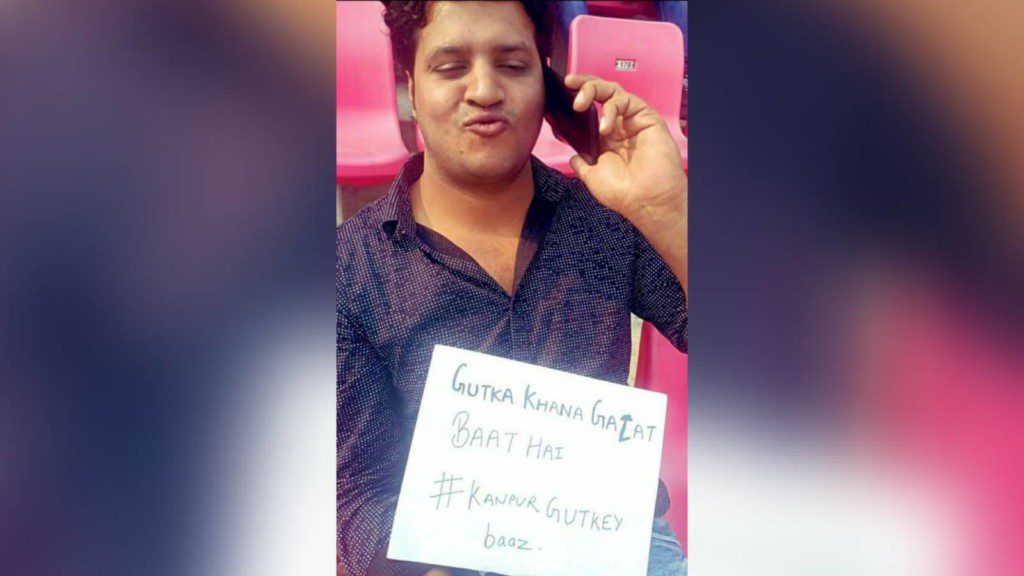 "First of all, I would like to clarify that I wasn't eating tobacco. I was eating betel nut and was on call in with my friend, who was also watching the match in the same stadium but in a different stand," he told ANI. "It was just a call of almost ten seconds and it went viral. My friend whom I was talking to was the one who broke the news to me that the video has gone viral. It went like a fire."
Pandey adds that he is neither scared or embarrassed after his video went viral. But he is concerned over the objectionable comments few people have been passing about his sister. Moreover, he reveals that he is irritated with the overnight fame as media houses have been peppering him with calls and messages.
"I didn't do anything wrong, that is why I am not scared or embarrassed about this. I am just concerned that some people are passing nasty comments about my sister. And on the other hand, I am getting numerous calls from media houses and other people regarding the whole scenario and now I am getting irritated," said Pandey.
Winning the toss, India put up a respectable score of 345 as debutant Shreyas Iyer brought up his maiden Test century. Shubman Gill and Ravindra Jadeja's half-centuries saw India manage to cross the 300 run mark with handy contributions from Ajinkya Rahane and Ravichandran Ashwin who got good starts. In reply, the Kiwis came out all guns blazing as they finished day two with 129 runs on the board without losing a wicket.
WATCH: Tim Southee takes a dig at on-field umpire Nitin Menon