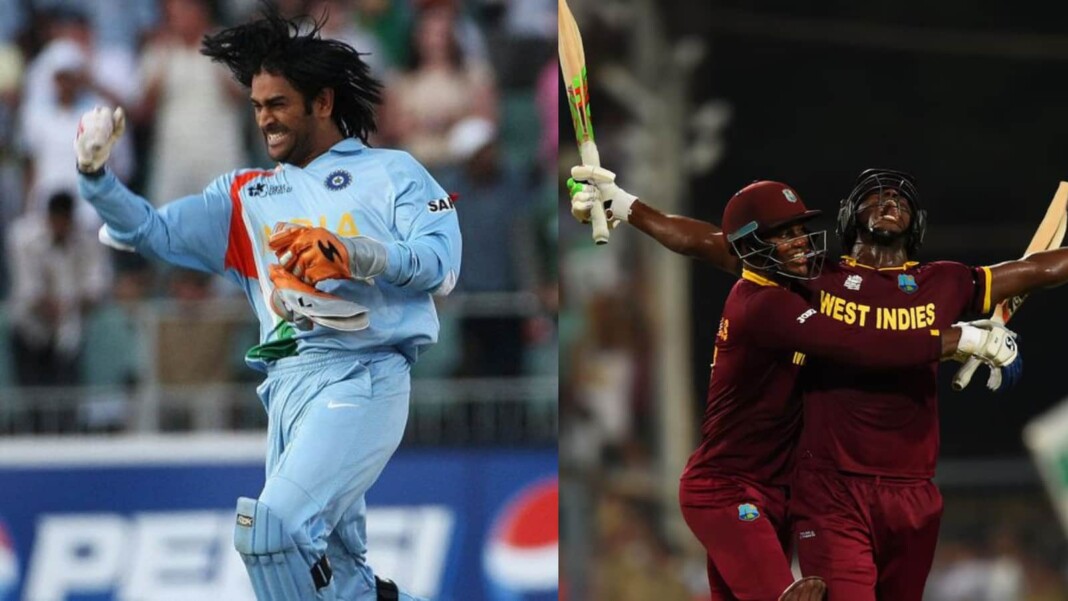 The ICC T20 World Cup (earlier known as ICC World Twenty20) is one of the top cricket events across the globe. Commenced in 2007, T20 WC has thus far witnessed six editions and five new winners. One of the strongest sides in the shortest format, the West Indies is the sole team to lift the trophy twice.
Here are the season-wise winners of the ICC Twenty20 World Cup since 2007:
2007 – India beat Pakistan by 5 runs
Former India skipper MS Dhoni-led his side to clinch the maiden ICC World T20 title that took place in South Africa. A comparatively young Indian team surprised all in a nail-biting final match against Pakistan. The final over Joginder Sharma remains one of the most unorthodox moves in the history of the game.
2009 – Pakistan beat Sri Lanka by 8 wickets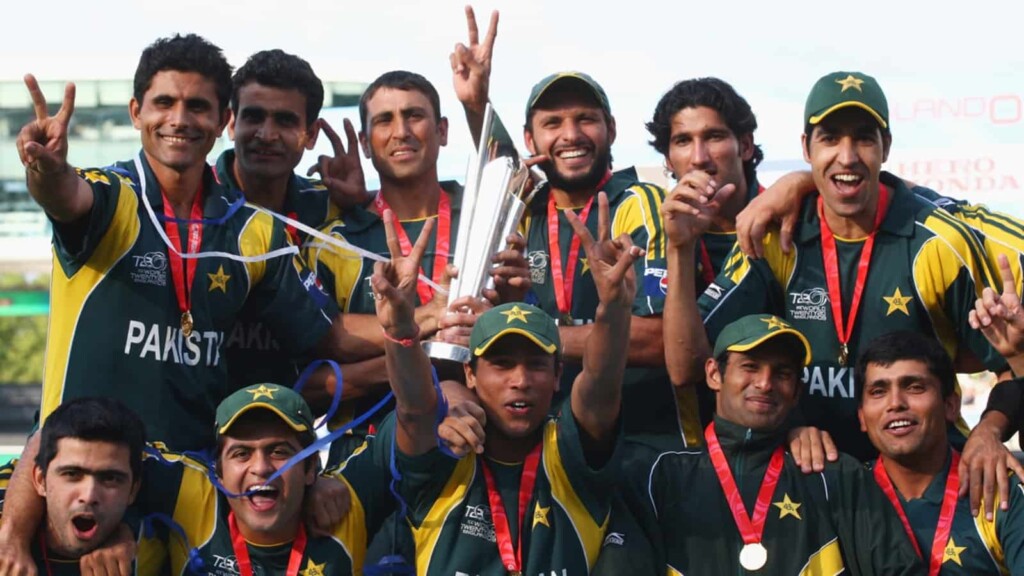 In the second season, Pakistan bounced back to lift the trophy after defeating Sri Lanka in the final game of the season. The 2007 runner-ups managed to register a clinical eight-wicket win with the help of their outstanding bowling line-up against the mighty Lankans in England.
2010 – England beat Australia by 7 wickets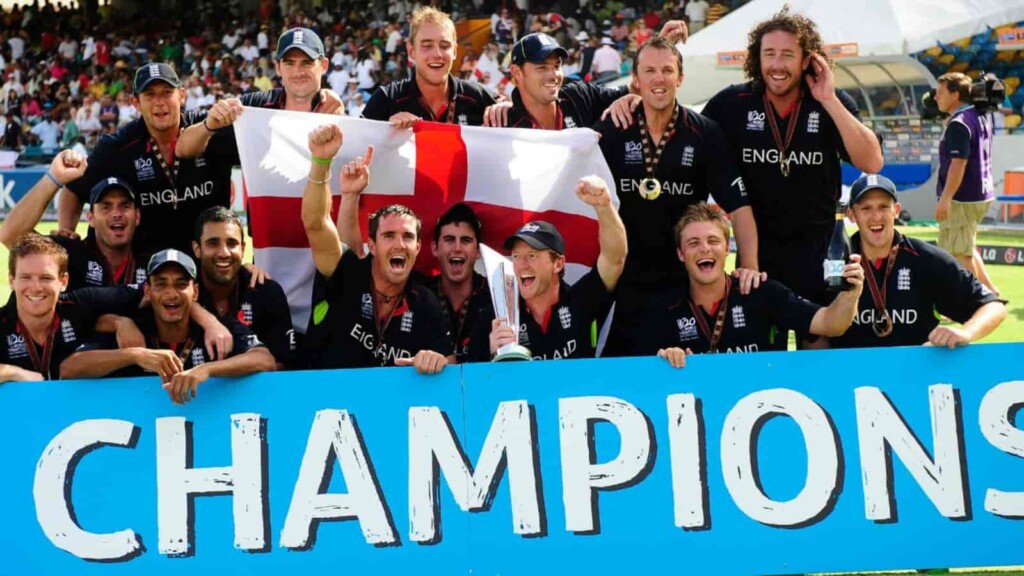 The English team's drought of winning an ICC cup finally came to an end during the 2010 T20 WC. Skipper Paul Collingwood and his men dominated the tournament with their consistent performance against all opponents. They beat arch-rivals Australia by seven wickets in the third edition's finale. 
2012 – West Indies beat Sri Lanka by 36 runs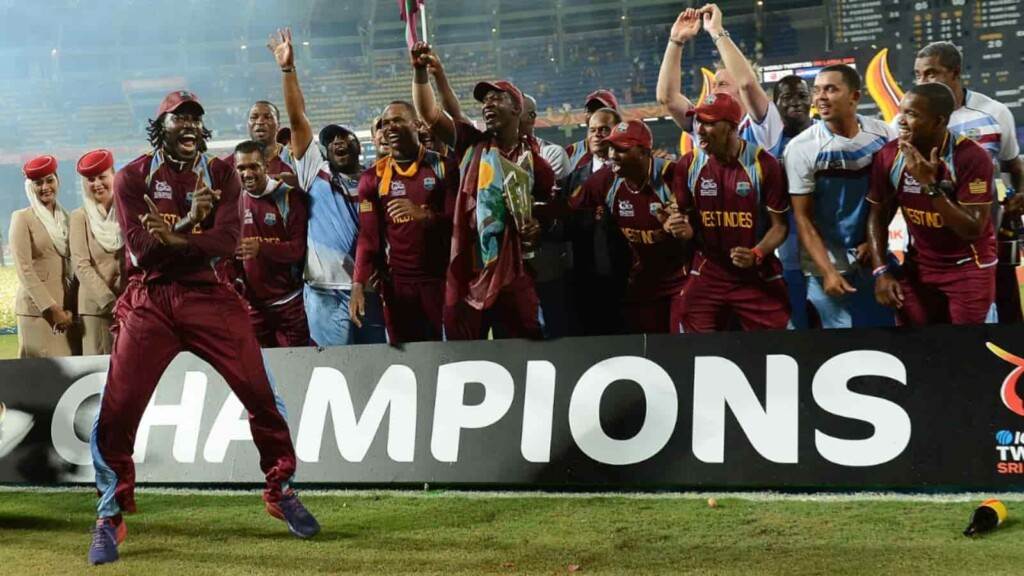 In 2012, the maiden T20 title victory for the Windies came under the leadership of Darren Sammy in Sri Lanka. The host nation suffered yet another defeat in the final as the Caribbean nation went past their opponents by 36 runs. 
2014 – Sri Lanka beat India by 6 wickets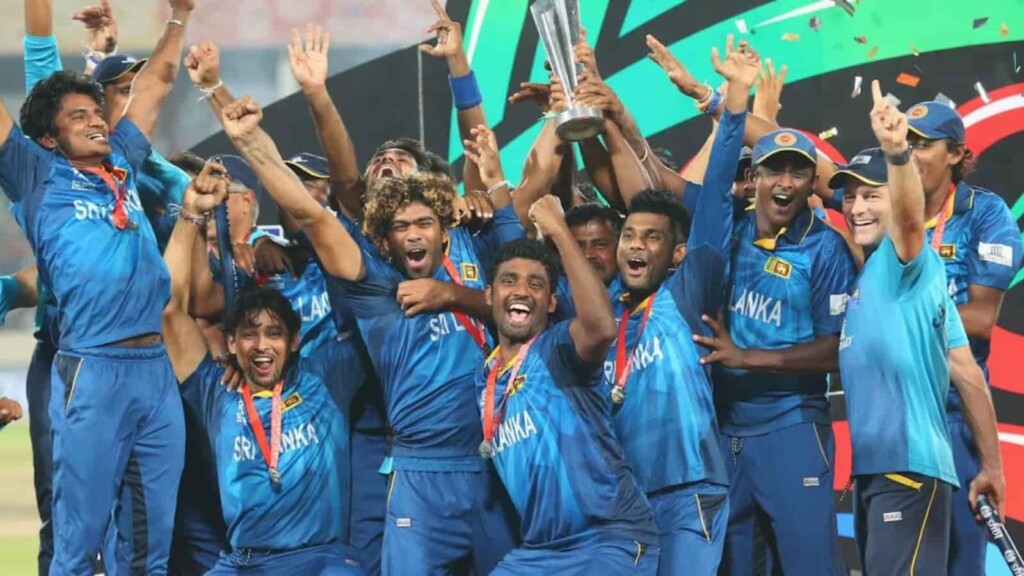 Sri Lanka finally clinched their first multi-nation T20 win in an ICC event in 2014. The Lasith Malinga-led team took full advantage of the spin-friendly bowling conditions of Bangladesh. With this triumph, they went past their jinx of two defeats in the ultimate game of the tournament.
2016 – West Indies beat England by 4 wickets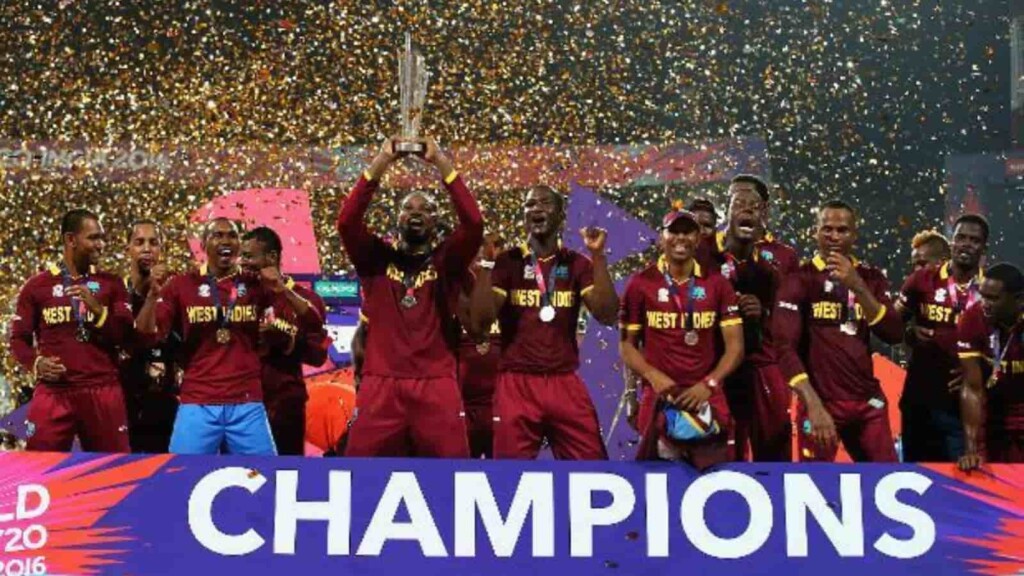 West Indies' Darren Sammy once again led his side to the tournament win in the sixth edition of the 20-over World Cup. All-rounder Carlos Brathwaite smashed four consecutive sixes against Ben Stokes to take his side home in the ultimate over. Moreover, this remains one of the most iconic moments in the history of the game.
Also Read | T20 World Cup: Full Schedule, Venue, Date, Timings, Broadcasting Details – All you need to know