The former Indian captain MS Dhoni has achieved everything a player can imagine in the sport. The wicket keeper batsman has a ton of records to his name.
However, even among those records, his feats as the skipper of the Indian cricket team are unmatched. During his tenure as the captain of team India, Dhoni won all three types of ICC trophies.
He lifted the 2007 T20 World Cup, 2011 World Cup, and finally the 2013 Champions Trophy. In fact, he is the only player in the history of cricket to have won all three ICC trophies as a captain.
ICC honors MS Dhoni with an Instagram post
Today, eight years ago, is the day MS Dhoni achieved this enormous feat and booked a ticket to the cricket history books. As a result, the ICC decided to honor him with an Instagram post with a beautiful edit.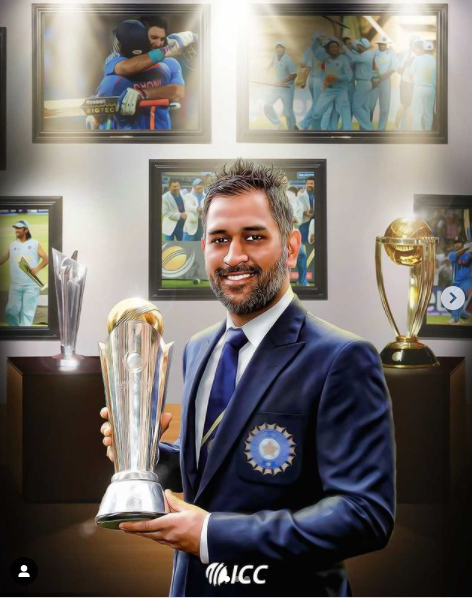 When Dhoni won the Champions trophy in 2013, England were team India's opponents. Pacer Stuart Broad is evidently still a bit salty about the defeat.
Broad left a comment on the post saying, "Like a Day 5 Tes pitch amazing spin!"
It is possible that Broad was referring to the India's day 5 comeback against New Zealand in the WTC final or if he was talking about India's comeback in 2013.
In either case, Dhoni fans berated him in the reply section for leaving such a confusing comment.
Anyway, currently Virat Kohli and co. could have used Captain Cool as they are currently batting to win the inaugural WTC. After taking two quick wickets, the Indian bowlers are struggling to unsettle NZ batsmen.
With each delivery, the match is slipping away and it must have left many fans think, what would have MS Dhoni done in this situation? Feel free to share your opinion about the same down below.
ALSO READ: Former Indian Skipper MS Dhoni buys new home in Pune