Does India take T20 internationals seriously? If one were to judge solely on the basis of the India vs Sri Lanka T20 team, the answer would be a resounding no. How can one even hazard to venture towards a positive answer when an India team in blue are to play without the familiar chiselled face of Virat Kohli and the street smart mannerisms of Rohit Sharma. Not even the idiosyncratic stop start run up of Jasprit Bumrah on display either.
Well, these are situations when context becomes vitally important. India, for the first time in this century, will be sending out two senior national men's teams to two different parts of the world. New normal and new realities. One India team will be playing the World Test Championship and a further Test Series in England. The other will be touring the island nation participate in an ODI series followed by the India vs Sri Lanka T20 series.
The selectors have announced a 20-member squad for India to play in England which, as already mentioned, includes the likes of Kohli, Rohit, Bumrah among others. That squad also has an addendum of 4 standbys – perhaps only from there would have started in Sri Lanka. The other candidates, who would leave vacant spaces for takers in Sri Lanka include Rishabh Pant, KL Rahul, Mohammed Shami, Shubman Gill and standby Prasidh Krishna.
Hence, the India vs Sri Lanka T20 team will afford some fringe players the opportunity to grab their chances and stake a strong claim to play in the upcoming ICC T20 World Cup. Shreyas Iyer and T Natarajan would have been sure picks for this India vs Sri Lanka T20 team, but they are likely to miss the series due to injuries.
Here are the players we think will comprise India's first 11 in the T20 series vs Sri Lanka.
India vs Sri Lanka T20 team – openers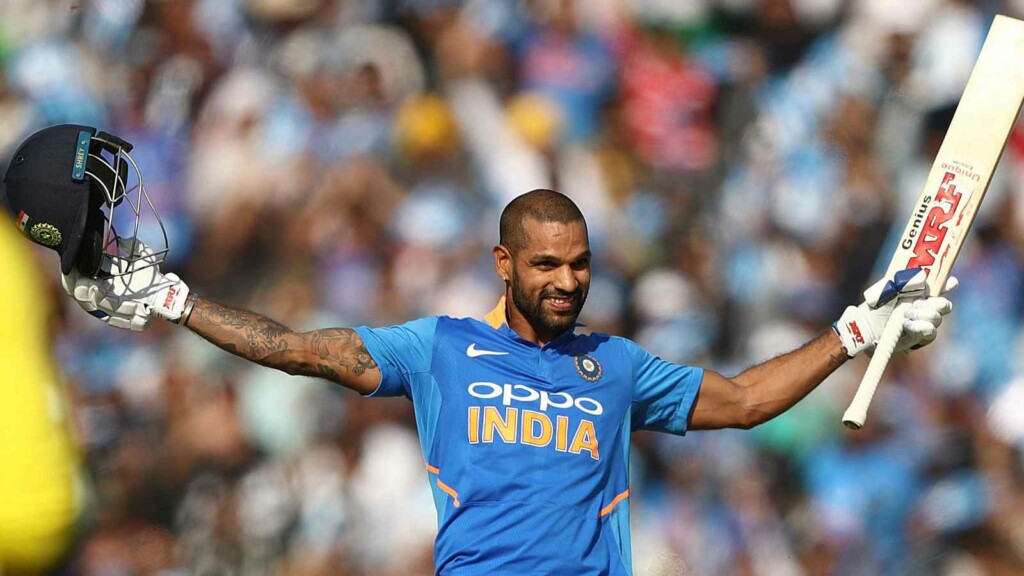 Shikhar Dhawan will walk into the side as the first opener. Whatever Ricky Ponting told him midway through IPL 2020 seems to have worked like a charm. Dhawan has almost repackaged himself as a T20 batsman. He can now play the role of sustained aggressor to accompany his avatar as anchor. He will also be the captain of this team given his experience.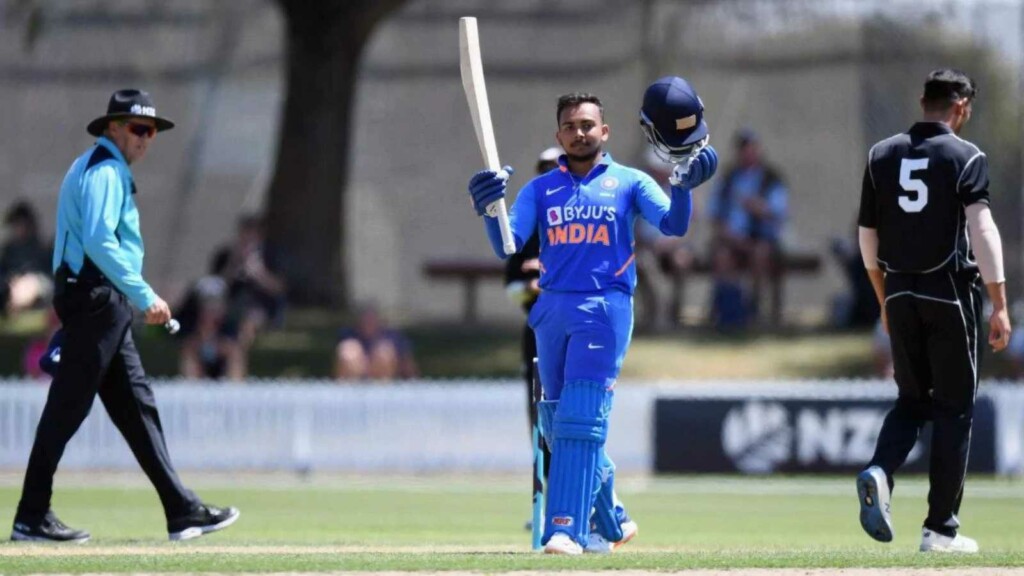 Joining Dhawan in a mutually beneficial opening association is Prithvi Shaw. The two Delhi Capitals openers have been in fine form and are now perhaps aware of each other's games. Since being dropped after the famous Australia tour, Shaw has – like Dhawan – found another gear to his batting. He has been plundering runs in the domestic circuit and will lick his chops in Sri Lanka.
India vs Sri Lanka T20 team – top order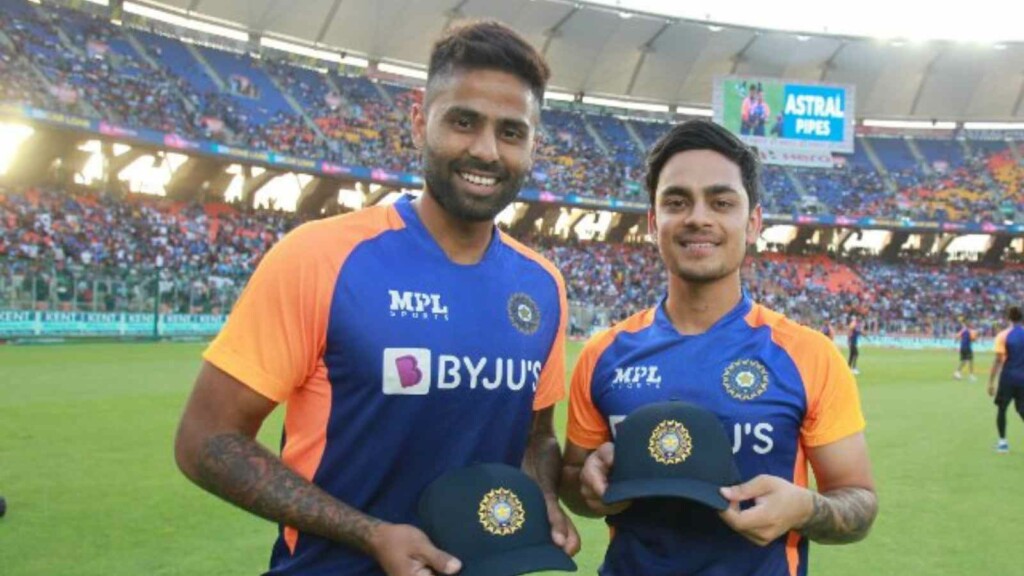 There should be no doubt that Suryakumar Yadav will bat at number 3. Iyer would have naturally taken this spot, but his unavailability makes way for Surya to cement his place as a number 4 starter when the big guns are also back. Surya is another one of the form batsmen after dominating the domestic circuit for the last few years. He has also shown ability against the best bowlers having excelled in the IPL and against England at home.
Ishan Kishan will join Surya at number 4 and also keep wickets. Sanju Samson ran him close, but the Rajasthan Royals skipper misses out. Samson has been given his share of opportunities and never really put in consistent performances. Meanwhile, Kishan has been unfortunate with injuries after a flying start to his T20I career against England. Thus, the Jharkhand lad makes it to the India vs Sri Lanka T20 team.
India vs Sri Lanka T20 team – all rounders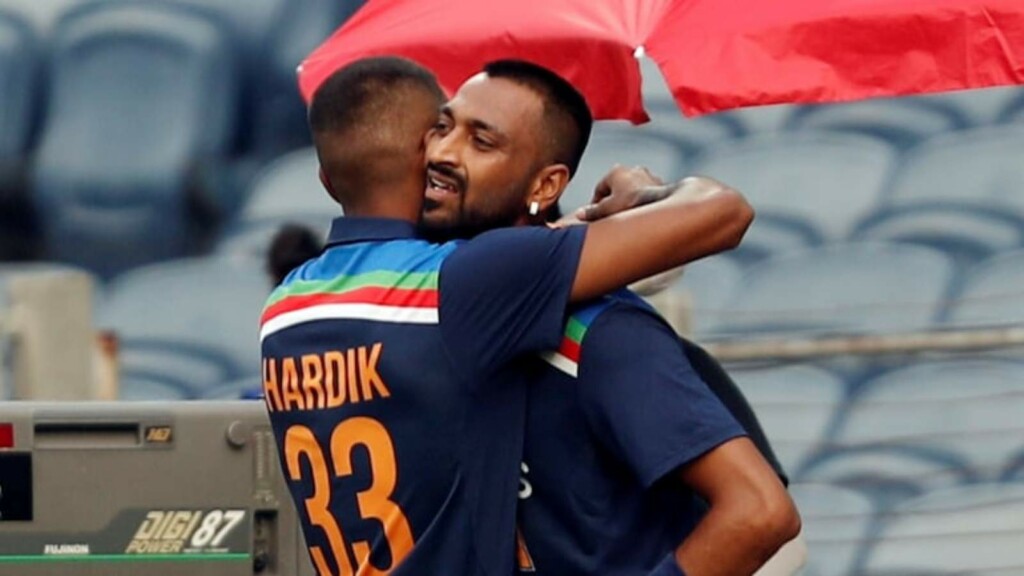 Continuing the Mumbai Indians takeover, Hardik Pandya will bat at number 5 in this India vs Sri Lanka T20 team. There is an argument to suggest that Hardik should anyway bat at number 5. This has been furthered given his body's travails with bowling. The Surat boy has not bowled in IPL 2021 and, in fact, it has been a while since he bowled properly. Thus, the India vs Sri Lanka is as big for him as for the Indian management, as there is not really any international quality replacement for what Hardik offers.
At number 6 is Hardik's elder sibling Krunal. Another T20 specialist who has won big games for Mumbai Indians, Krunal offers genuine options with both, bat and ball. Further, he is a dependable fielder. Krunal is one of the senior players of this side and will look to earn back his place in the Indian T20 fold.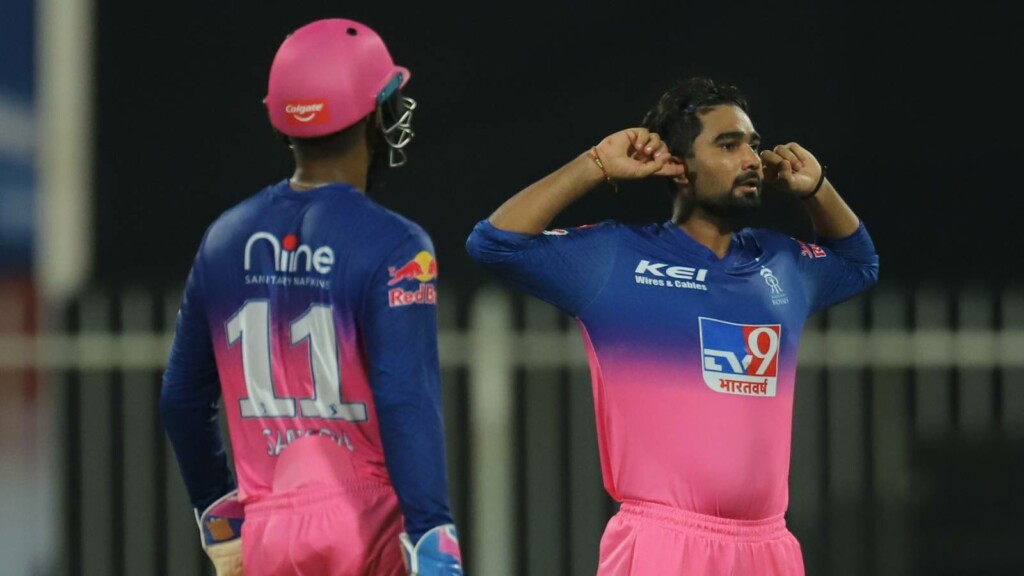 Number 7 will see the debut of someone who can be called a cult hero in the IPL circuit – Rahul Tewatia. The Rajasthan Royals all-rounder has, beyond any refutable claim, written the most extraordinary IPL turnaround story. Perhaps it is time for international cricket to witness something as spectacular.
India vs Sri Lanka T20 team – seamers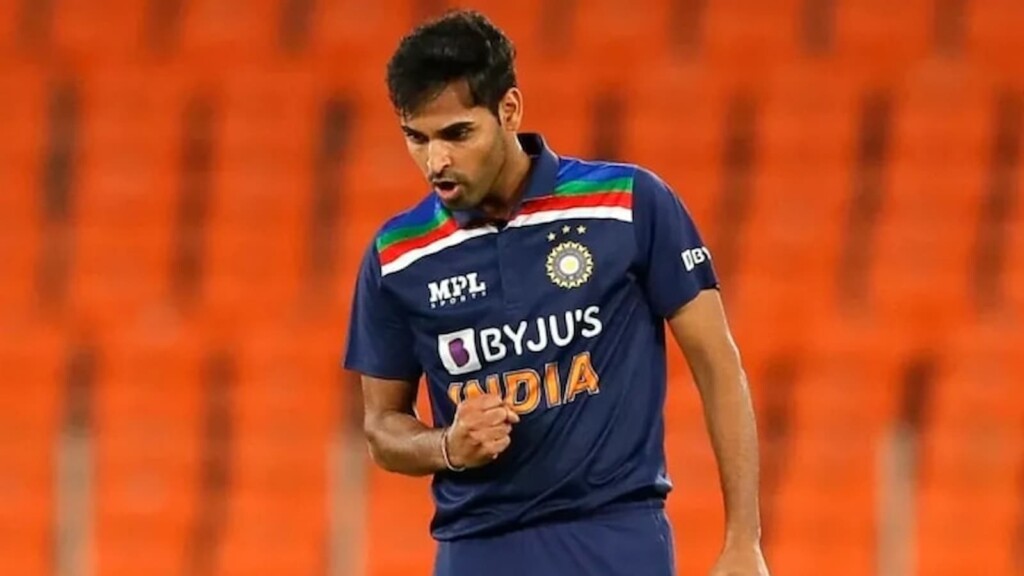 Natarajan's absence makes it a relatively simpler choice for India, who are likely to play two seamers and two lead spinners, despite two spin bowling all rounders. Given Kohli's fancy for a seamer who can bat at number 8, Deepak Chahar and Bhuvneshwar Kumar are likely to be the two seamers in the India vs Sri Lanka T20 team ahead of the T20 World Cup.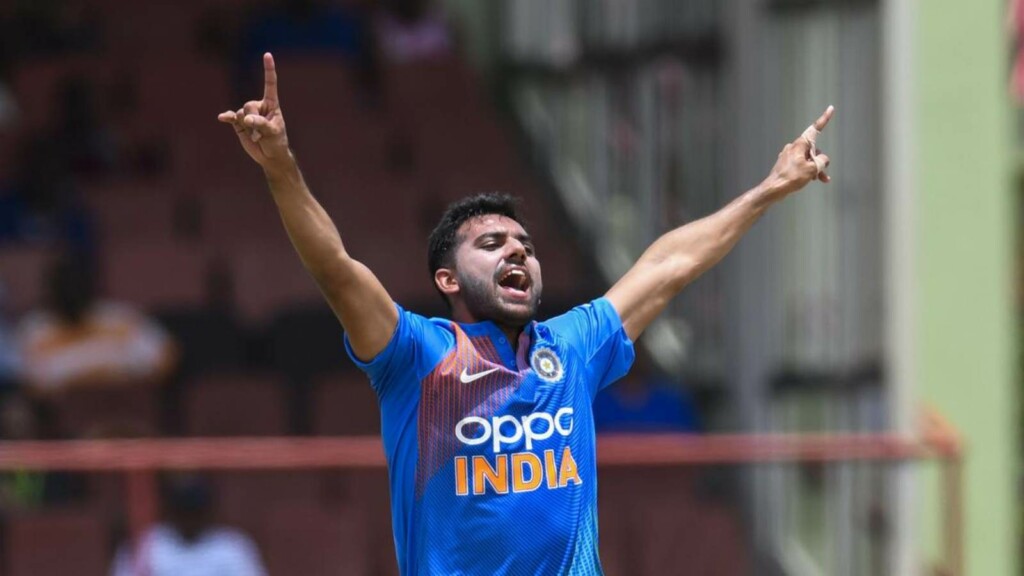 Chahar and Bhuvi can both swing the ball at the top and are wicket takers in the Power Play. Chahar probably more so than Bhuvi but the latter provides bona fide death bowling expertise. However, Chahar is perhaps the more capable with bat. Hence, Chahar will bat at 8 and Bhuvi at 9 in this team.
India vs Sri Lanka T20 team – lead spinners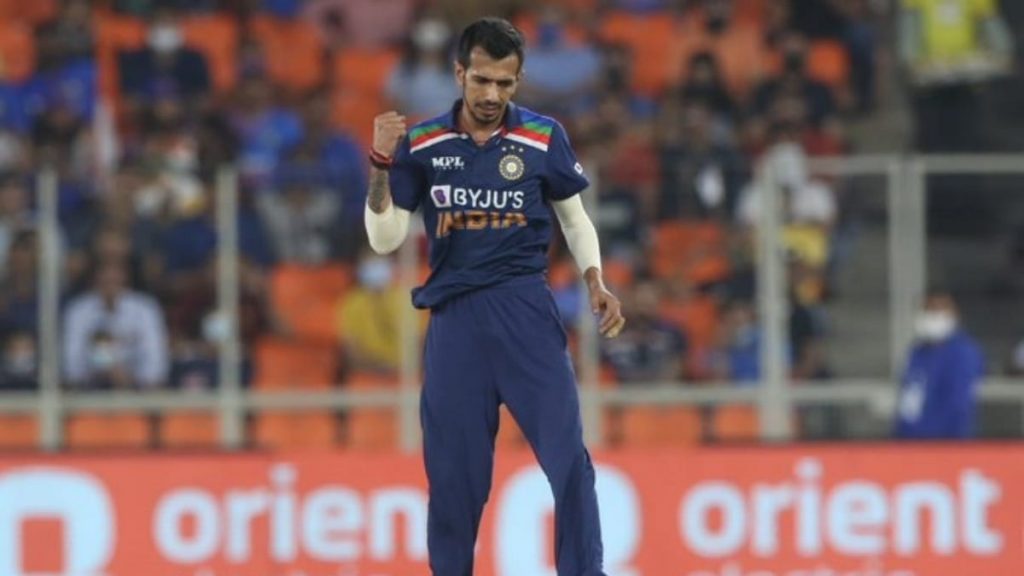 Yuzvendra Chahal should most definitely play in this team. He was, not so long ago, India's lead spinner and has since suffered from lack of playing time. His confidence, which went along with game time, seems to be finally returning. When on song, he is one of the best leg spinners in the circuit. One can never discount the fact that this man made a name for himself in the IPL, playing at the small ground and flat pitches of the Chinnaswamy.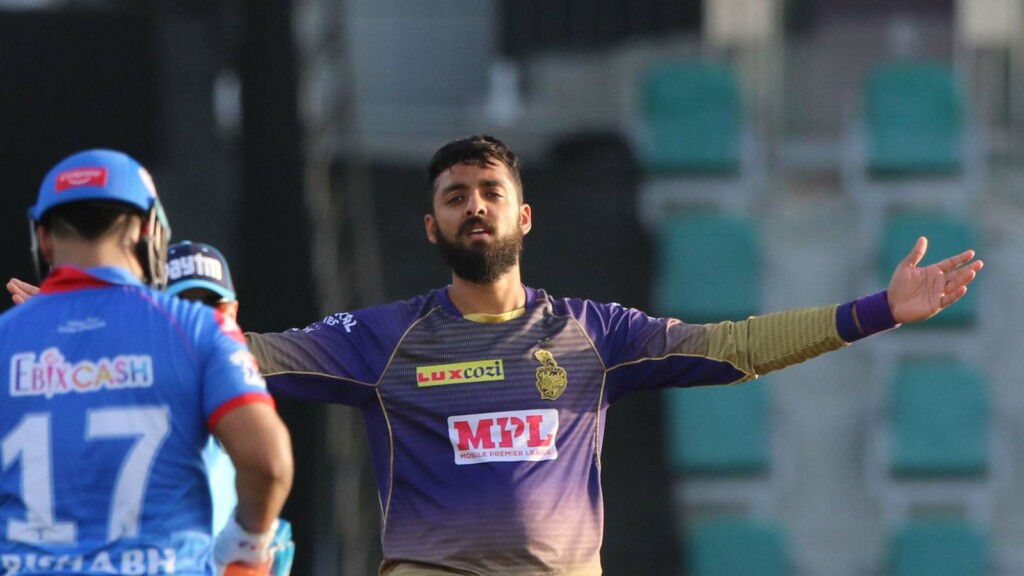 Finally, at number 11, will be Varun Chakravarthy. The cricketer who turned architect and then returned to cricket is India's only mystery spinner. The management seems to want that variety as an option, and this will be his last opportunity to prove himself. He has been injured twice before, when on the verge of debuting. Hopefully, Chakravarthy gets his maiden cap in the India vs Sri Lanka T20 team.
India vs Sri Lanka T20 team: Shikhar Dhawan (C), Prithvi Shaw, Suryakumar Yadav, Ishan Kishan, Hardik Pandya, Krunal Pandya, Rahul Tewatia, Deepak Chahar, Bhuvneshwar Kumar, Yuzvendra Chahal, Varun Chakravarthy
Also Read: India vs Sri Lanka ODI team