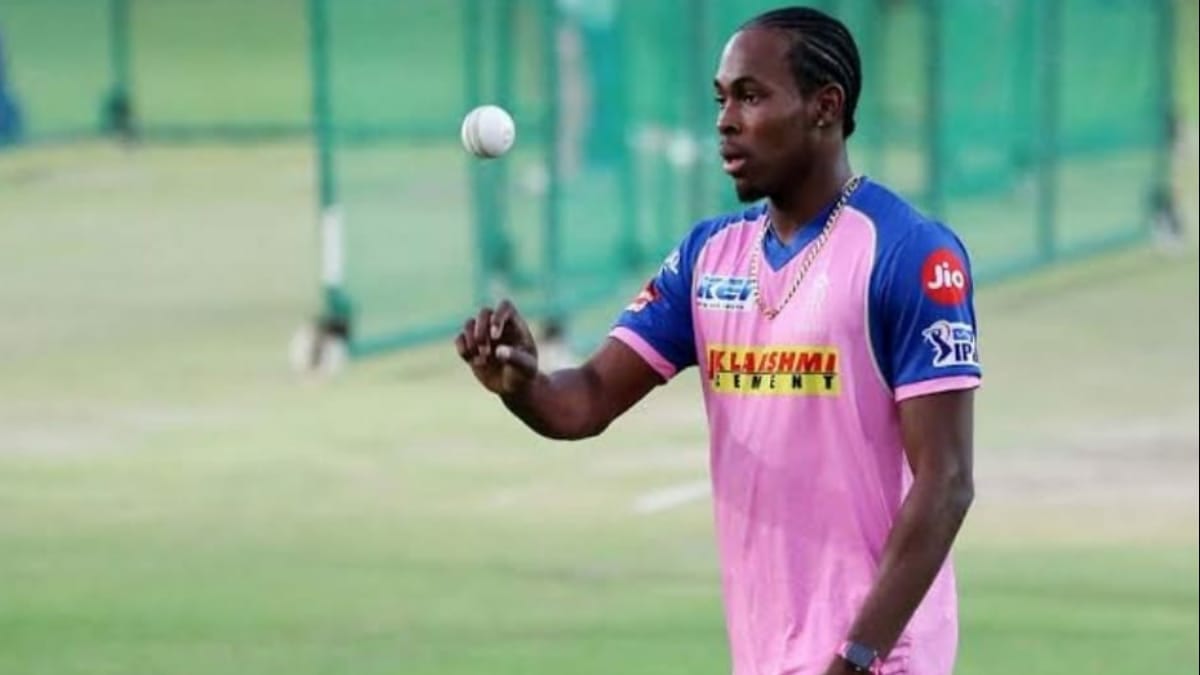 England quick Jofra Archer was ruled out of the Indian Premier League (IPL) 2021 owing to an elbow injury. During the India tour of England, Archer was struggling with a freak hand injury. Later he underwent a surgery to remove a glass fragment from a tendon on his right hand after an attempt to clean his fish tank went wrong.
The surgery coupled with his ongoing treatment for a long-term elbow injury saw him get ruled of the cash rich league. Archer shares that it was tough not coming to India for the league. The Sussex pacer adds that had he turned up for the Rajasthan Royals, he would have chose to return early given the critical situation in the subcontinent.
With the 14th season of the indefinitely suspended now, Archer shares that he is "hopeful" to don the pink of the Royals when the season resumes. The 26-year-old is grateful to both RR and England for standing by him and supporting him throughout his recovery.
"It's terrible in India at the moment and to be honest if I did go to India, I probably would have been home early, anyway, but I think that's just how it's gone. I feel hopeful when if it does reschedule for this year, hopefully, I'll be able to go again but it was a hard decision to not go to India," Archer said on Sussex Cricket YouTube channel. "It was just really unpredictable. I don't know if I could have gone but I don't know how many games I would have played."
"Rajasthan Royals and England supported me in my decision. You obviously build a good relationship as I have been the Royals for the last three years. Stokes too suffered a bit, I think going over his hand and I don't even know if he going to be ready for these Tests against New Zealand," Archer added.
Jofra Archer returns to competitive cricket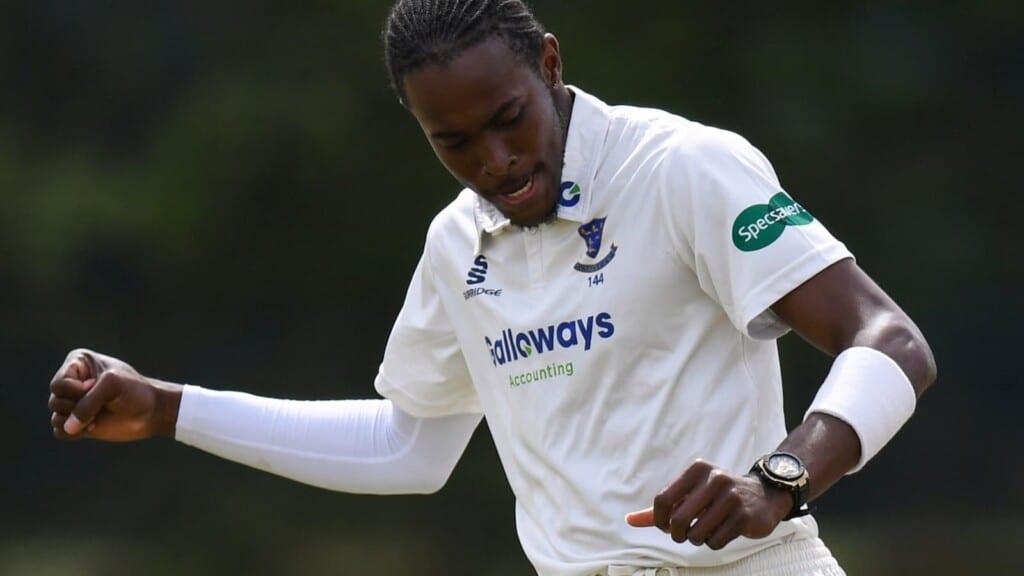 After a gap of more than one and a half months, Archer returned to competitive cricket. He took to the field for Sussex in a County Championship game against Kent. Archer was impressive on comeback as he scalped the wickets of Zak Crawley and Kent skipper Bell Drummond to finish with figures of 2 for 29 from his 13 overs.
Also Read: 'Believe: What Life and Cricket Taught Me' – Suresh Raina's autobiography to release on May 24
Archer asserts that his body held well in the 13 overs he bowled on day one of the game. On his return, he bowled in short spells as a precaution but looked confident. Fortunately, Archer didn't had to bowl much as the opposition was bundled out for just 145.
"My fitness is fine. I thought I bowled okay. I played in the (Sussex) second team last week and it's good to get some confidence and I felt fine," a pleased Archer said. "I bowled in short spells for protection in case we had a long day but it was overcast, which helped a bit. There was a bit of management, but it all worked out."
Archer's last appearance was the fifth T20I between India and England on March 20. The ongoing match is the pacer's last chance to prove his fitness ahead of England's Test series against New Zealand, which starts on June 2 at Lord's.
Also Read: "We overcame every hurdle along the way" – Ravi Shastri lauds India for playing 'tough cricket'