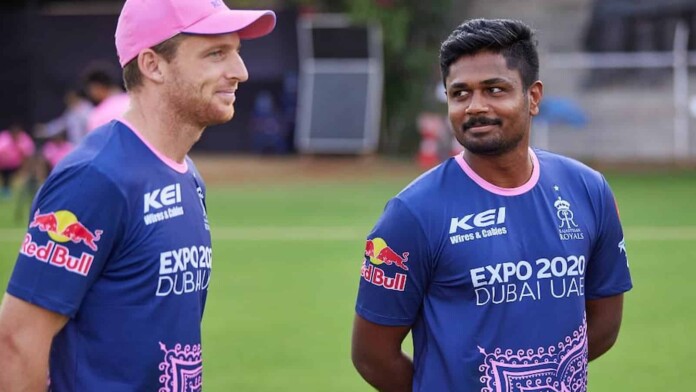 Before the start of the IPL 2021 season, former captain of Rajasthan Royals, Steve Smith was released and a young Sanju Samson was handed over the captaincy. With the likes of Jos Buttler and Ben Stokes in the squad, questions were raised on Rajasthan Royals' management over appointing Sanju Samson as the skipper.
Samson has been an integral part of the Rajasthan Royals squad since his early days and has played some crucial knocks for them over the years which was one of the reasons for him being given the captaincy role.
Rajasthan Royals were at the fifth position in the points table with three wins in seven matches before the IPL 2021 was suspended amid Covid-19 concerns within the bio-bubble. Recently, Jos Buttler heaped high praise on Sanju Samson's captaincy and believes that it was a great learning experience for Samson. Buttler also felt that Samson developed more and more as the tournament moved forward.
"It was a great learning experience for him. And I think, as the tournament was going along, at the halfway stage, he was really growing into the role, looking to put together some better, more consistent performances towards the end of the season as a side," said Jos Buttler at a virtual interaction organized by Rajasthan Royals.
Sanju Samson is a very relaxed guy: Jos Buttler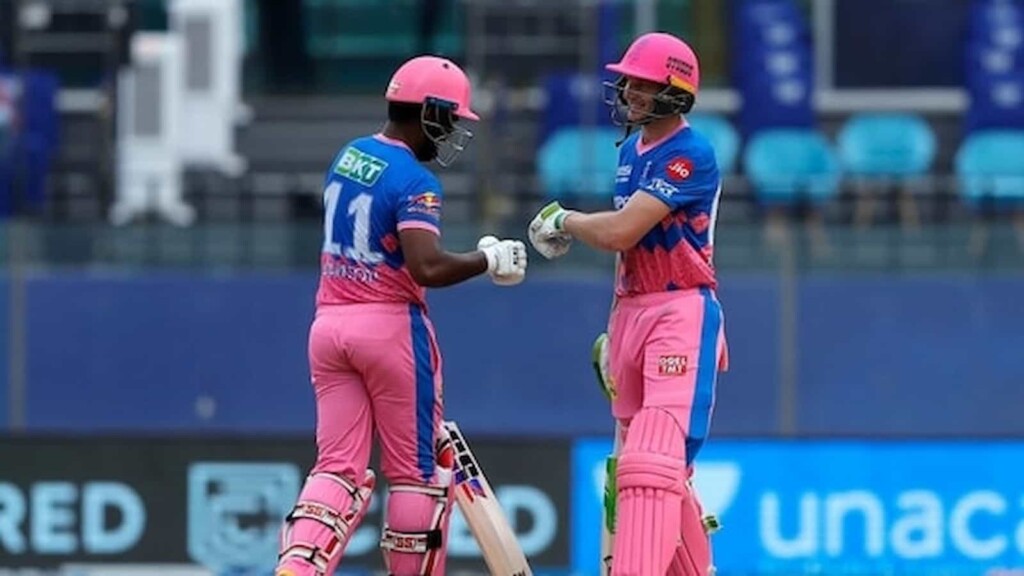 Adding to that, Buttler claimed that he had a great time playing under Samson and described him as a free-spirited and relaxed person.
"I've really enjoyed playing under Sanju's captaincy. I don't think it changed him at all as a person. He's quite a free-spirited, very relaxed kind of guy and he tried to get that across to the team and that's how he wanted us to play as a side. It is really important as a leader to be authentic, and I think Sanju is very much that," added Jos Buttler.
Sanju Samson had a decent outing with the bat in IPL 2021 as he managed to score 277 runs in seven matches. He was the highest run-scorer for Rajasthan Royals. His knock of 119 against Punjab Kings in his first match as a captain was one of the greatest innings in IPL history but unfortunately, it ended up in a losing cause.
Also Read: "We overcame every hurdle along the way" – Ravi Shastri lauds India for playing 'tough cricket'
Also Read: Prithvi Shaw gets stopped and questioned by police on way to Goa for vacation