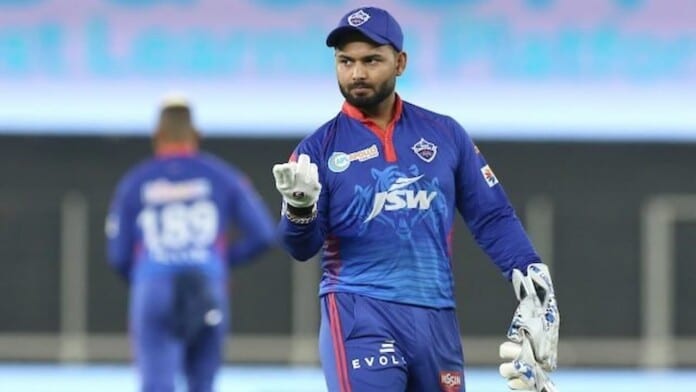 The last year or so has been a rollercoaster for young wicketkeeper Rishabh Pant. The Delhi lad went from having a poor season in the Indian Premier League (IPL) and being dropped from the white ball side in 2020 to becoming the hero of India's historic victory Down Under and there has been no stopping him since. He then went on to make a comeback into the whiteball side and cementing his place before he was named as the skipper of the Delhi Capitals.
A shoulder injury ruled out Shreyas Iyer and Pant had to step up to lead the side. Pant did a fabolous job in his debut season as captain leading his side to the top of the table before the suspension of the league. DC coach Pravin Amre revealed that Rishabh Pant was no ready to take up the role but his positivity and confidence helped him rise to the occasion.
"I have seen him from Day 1 when he came to Delhi Capitals selection trials from the India under-19 team and effortlessly hit sixes. His specialty is to hit sixes on slow tracks. That's something special when the bounce is low. It struck me then that this boy was something different. What we saw in the last six months for Team India was that he was showing more maturity, learning with experience."
"He is now in a good space, enjoying himself as a wicketkeeper and as a key batsman for the Indian team. He is also enjoying his role as a finisher. This year, when he came to the IPL, he was not that prepared for captaincy after Shreyas Iyer got injured. But he showed a lot of positivity, building this team, backing it and being on the top," Amre told News18. "As a team gets successful, you have to give credit to the captain. In this format, the captain is more answerable than the coaches. DC won six of the eight matches this IPL. Credit goes to the captain as this format is driven by the captain."
"Rishabh Pant is showing more maturity now as a player," Pravin Amre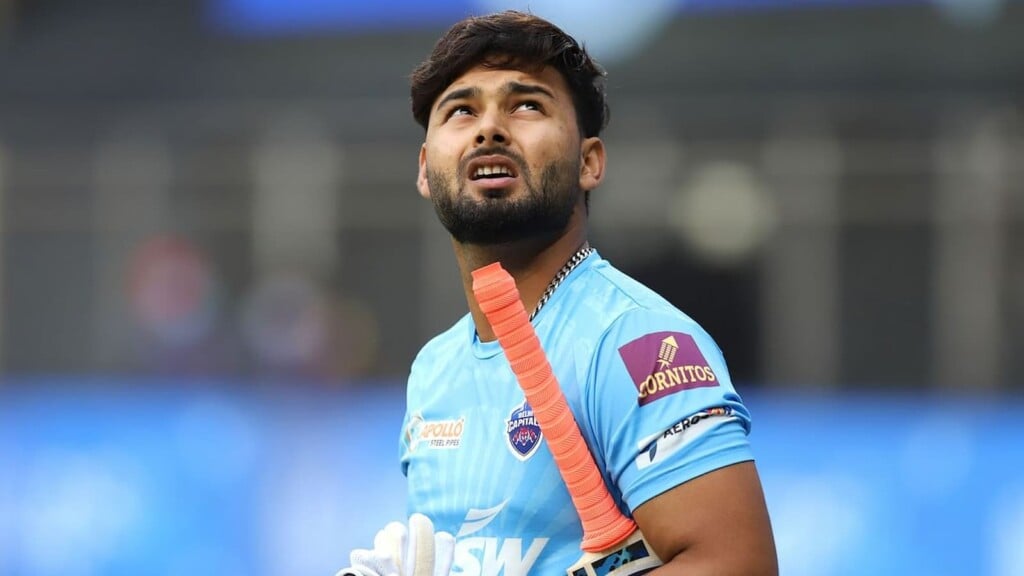 Amre adds that his role was limited when it came to training with Pant. "To be honest, he was busy with Team India. He joined DC at the start of IPL. The head coach is Ricky Ponting, who has known Rishabh for years. It is important that the captain and head coach have a good relationship. My role was very limited. A major role was played by Ricky in handling the team."
Also Read: "I received death threats" – Faf du Plessis on the aftermath of South Africa's exit from the 2011 World Cup
Rishabh Pant was under fire early in his career for throwing away his wicket following great starts. Pant was reckless in his shot selection which saw him lose his wickets following a steady start. Many criticised him for his poor decision making and even questioned his place in the side. Amre feels that he has been more responsible lately and the maturity is showing in his game.
"He is taking responsibility whenever the team needs, likes to be there till the end. He is showing more maturity now as a player. One of the best advantages he had as captain was the good starts given by Shikhar Dhawan, who played his role beautifully, hanging in there, giving starts, also finishing matches. Other batsmen too did their roles like Shimron Hetmyer. You may sometimes lose wickets, but the goal was to win matches. Nobody played for themselves, they played for the team," he adds.
Amre feels that it is important to focus on fitness with not much cricket going around owing to the pandemic."The situation is such that nobody can do anything. They can focus on fitness. For skill training, everything is closed down. So they have to wait for the situation to improve. Also, the challenge is there when the monsoon begins next month or so. The pitches won't be available. We need to work out how to get outdoor nets."
"Last year, we worked with him at Shivaji Park in my own facility. We all are waiting for things to get alright. The entire country is going through a bad phase, it is more important to be calm, watchful and patient. We know that the talented bunch of players will be alright in one or 2 weeks of practice sessions," he signed off.
Also Read: Indian women to play a Test match during tour of Australia in September