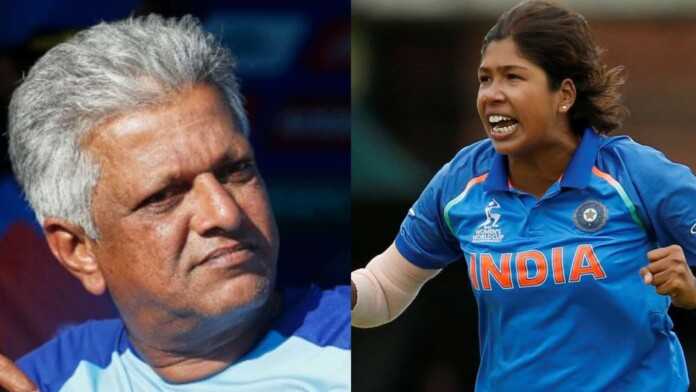 Ace Indian speedster Jhulan Goswami leapt praises for now-relieved Indian women's team head coach WV Raman. The highest wicket-taker in the history of women's cricket stated that he worked hard on the team and taught a lot of things from his coaching experience.
Former India bowling all-rounder Ramesh Powar is set to replace the Tamil Nadu veteran. Powar's re-appointment for this position came amid several controversies taking place in the current Indian women's cricket team. Raman replaced Powar as head coach after BCCI didn't renew the latter's contract post the team's exit in the 2018 T20 World Cup. Moreover, there was a major fallout between Powar and veteran batter Mithali Raj.
During Raman's term of two and half years, Indian eves went to the final of the 2020 Women's T20 World Cup in Australia. While thanking Raman for his services, Goswami wished him luck for his future assignments.
"I would like to congratulate Ramesh and we are looking forward to working with him. It was a great experience to work with Raman but I am not going to compare. He has worked hard on us and he taught us a lot of things from his coaching experience over the years. I want to wish him well for his future," Jhulan Goswami told Sportstar.
'Test cricket is about the mind': Goswami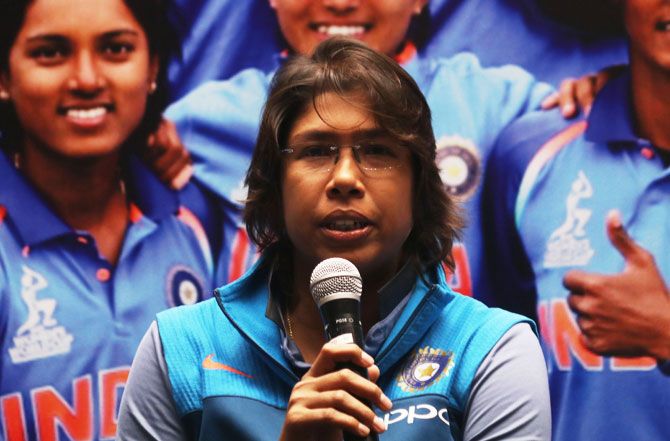 The Indian team is scheduled to play a one-off away Test match against England next month. The Chakdaha Express asserted that the longer format is not only about skills but also mental toughness. The 38-year old will play a crucial role at Bristol as she comes with an astonishing record of 329 international wickets. Moreover, the English conditions will suit the bowling style of Jhulan Goswami.
"Even in the domestic tournaments, there are more multi-day games and no red-ball cricket as such. After a long time, the whole team will be switching from white ball to red ball. It all depends on how our bodies react after being on the field for 90 overs.
"It is not only about skills but also mental toughness. Test cricket is about the mind. You have to stay strong in your mind because you need thinking powers to analyse the game situation in different sessions," added Goswami.
Also Read | Indian men's and women's team cricketers to travel in same charter flight to England – Reports
Also Read | "I wrote to Sourav Ganguly to propel him into action" – WV Raman speaks on his letter alleging 'prima donna culture' in the Indian women's team