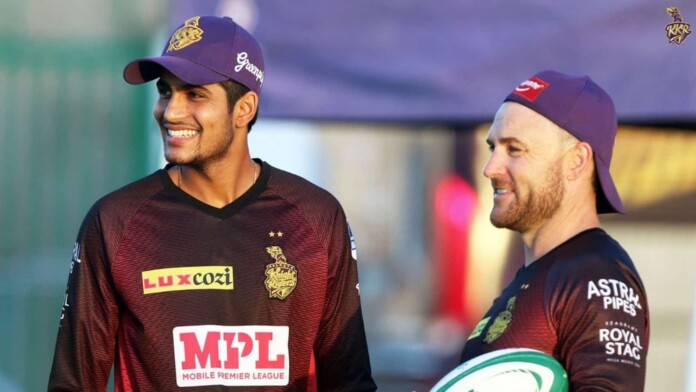 The Kolkata Knight Riders (KKR) have been having one of their worst phases in the history of the Indian Premier League (IPL). Despite boasting of some young and exciting talents in Shubman Gill, Nitish Rana and Prasidh Krishna, KKR have failed to click as a side. A change of captaincy didn't work either as they continue to struggle in the cash rich league.
Head coach Brendon McCullum feels that is the conservative approach of the players that is costing them games. The former Kiwi skipper explains that it is the aggression in the game that sets the players aside and the youngsters need to muster the courage to be expressive in the middle. McCullum adds that once a player succeeds in channeling his passion, there is no stopping him.
"I guess it does take courage to pile on that as well, because it's quite uncomfortable at times and you're going to fail often more times than you succeed. But the message I just keep trying to to push on to these guys is that we have many people who can play the other style of the game, the safe conservative approach to the game."
"We have many people and these teams, hundreds of thousands of those cricketers throughout India. But what separates the very, very best are those who are prepared to go out and get what they want rather than wait for someone to give it to them. Just free them, free their shoulders up a little bit and go and play a more positive, aggressive style of cricket. Once you have success doing it, it just empowers you and you and your confidence grows and your aura as a cricketer grows," McCullum told Sports Today.
"That's what I'm trying to drive into the likes of Shubman Gill and Nitish Rana," Brendon McCullum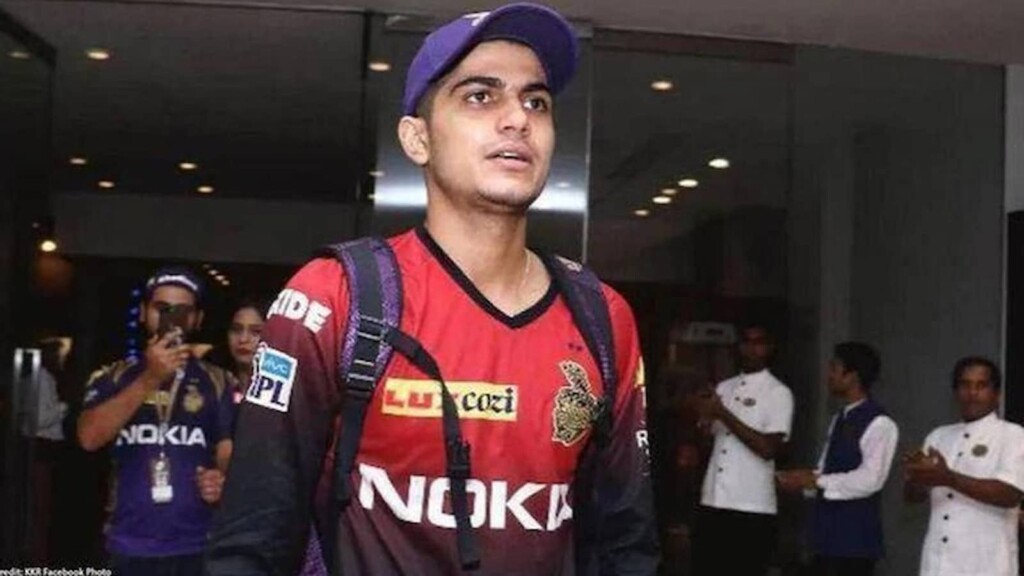 McCullum adds that when a player learns to express itself, the opposition feels the pressure instead of the opposite happening. "Then the opposition starts treating you differently. They stop being wary of you as a player rather than focusing purely on your weaknesses, they are concerned about your strengths. And so not only does it empower you as a player, but it also disempowers the opposition. They start to feel the pressure and the presence of you at the crease."
Also read: IPL 2021: WATCH – Prasidh Krishna gives a mouthful to Chris Jordan after taking Englishman's wicket; Twitter reacts
The Kiwi maestro young batters Shubman Gill and Nitish Rana as the perfect candidates to take up the role and unleash their aggression on the opponents. McCullum feels that Shubman Gill in particular has the game to take the game to the opposition and it is high time he lets go the fear of the big stage. The KKR head coach hailed both the Indian openers as tremendous talents.
"And that's what I'm trying to drive into some of these young guys, the likes of Shubman and Nitish in particular because they have the games, they're only suffocated by their own insecurities or pressures at this stage."
"I sometimes have asked them to do a job, which maybe they're not quite ready for yet and I take responsibility for that as well. But it's because I really do see that they could be anything in this game.They have tremendous talents and I think they have the games which could prosper playing like this."
McCullum adds that the KKR side is set up in a way where they are counting on the top order to fire and once that problem is solved, they have a real chance of lifting the trophy. "And the rest of our side is set up to be able to play with a slightly more aggressive style at the top of the order. If we do that, then we have in this competition. If we run or run away from the pressure and try and play a safe game, then I'm not sure we're going to have it come the end of the tournament. But other challenges which are in front of us," he signed off.
Also read: Kolkata Knight Riders and India pacer Prasidh Krishna tests positive for COVID-19