As captain Virat Kohli and coach Ravi Shastri faced the media ahead of their departure to the United Kingdom for the World Test Championship, one particular question stood out – what is the difference in head space of Virat Kohli in 2014 compared to 2021?
Kohli addressed certain factors to point out how his mindset has never been different. However, he also mentioned evolution as a key factor in his journey as a cricketer in the last seven years. He is older now is one of the changes he outrightly pointed out while implicating further alterations as a part of the evolution.
And this dichotomy of status quo versus evolution in Kohli's answer perhaps is indicative of the sinister times we are living in. His mind – caught between the belief of similarity in intent through passing time and the inevitability of evolution caused by the same passing time – is fighting between the alternate realities of our times.
Kohli – advocate of mental well being in cricket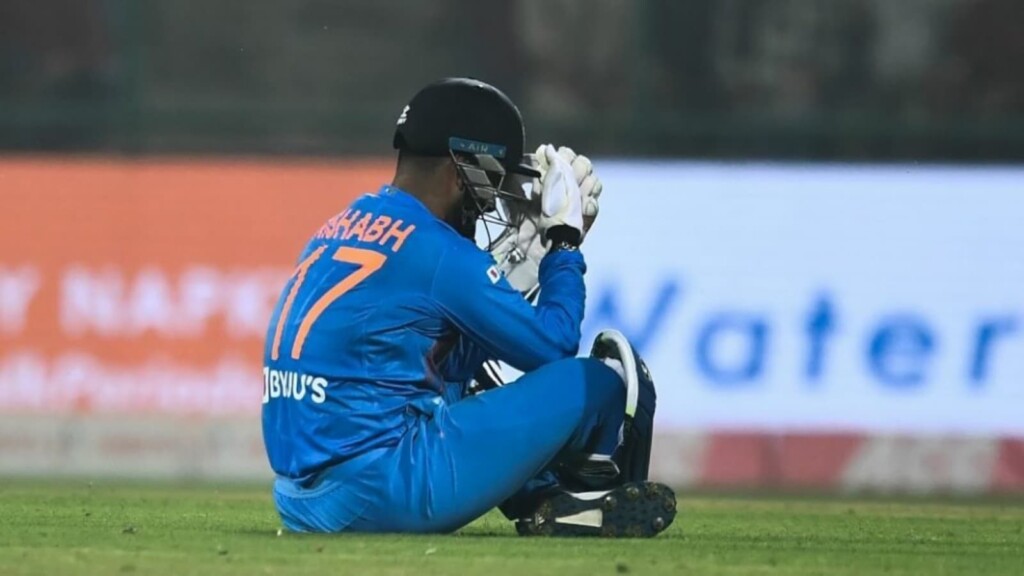 On one side, we see the cricket – it is glamorous; we read the net worth of the players – we are left jaw slacked; see the PR-provoked smiles – we believe their world to be peaches and cream. Then there is the other side – human suffering that does not discriminate in crippling physical ability; the unquantifiable psychological strenuousness of the bio-bubble life; the demands to still be performing at the highest of one's mental and physical prowess.
It is sometimes easy to separate ourselves from those we see on television and call celebrities. We have an inherent programming within our systems, an internalized belief that cricketers are bullet-proof – mentally and physically. While, on the contrary, they are just like us in most parts – facing the same problems, undergoing similar uncertainties, troubled by the same abstracts. Only difference is that they are just very good at playing cricket.
The conversation in Indian cricket, and indeed world cricket, has now definitively shifted to Britain and the final of the World Test Championship has taken centre stage. Captain Kohli however, quite necessarily, pivoted focus to the indisputable need of a mental safe space for players. Now, more than ever, must one separate the entertainers from the entertainment. The latter can only survive if the former is protected. It is imperative for the administrators of our game to protect the great entertainers of our time.
"With the current structure and the kind of structure we're competing inside, to be very honest for a long period of time it's very difficult for the players to stay motivated and find the right kind of mental space, you know, just confined in one area and just doing the stuff day in and day out and dealing with high-pressure situations," Kohli said on 2nd June in the press conference.
Kohli raised an extremely vital issue of confined spaces and continued on that theme to add that the monotone of ground to hotel and repeat will wear out the players.
"So this will definitely become a norm of the future, where apart from the workloads, I think the mental health side of things will also come into the picture big time, because you don't have an outlet at all in today's day and age, where you are literally going to the ground, coming back to the room. You have no space where you can just disconnect from the game, go out for a walk, or go out for a meal or a coffee and say let me just refresh myself, let me just get away from the game a little bit."
Kohli – prisoner of his own success, now tired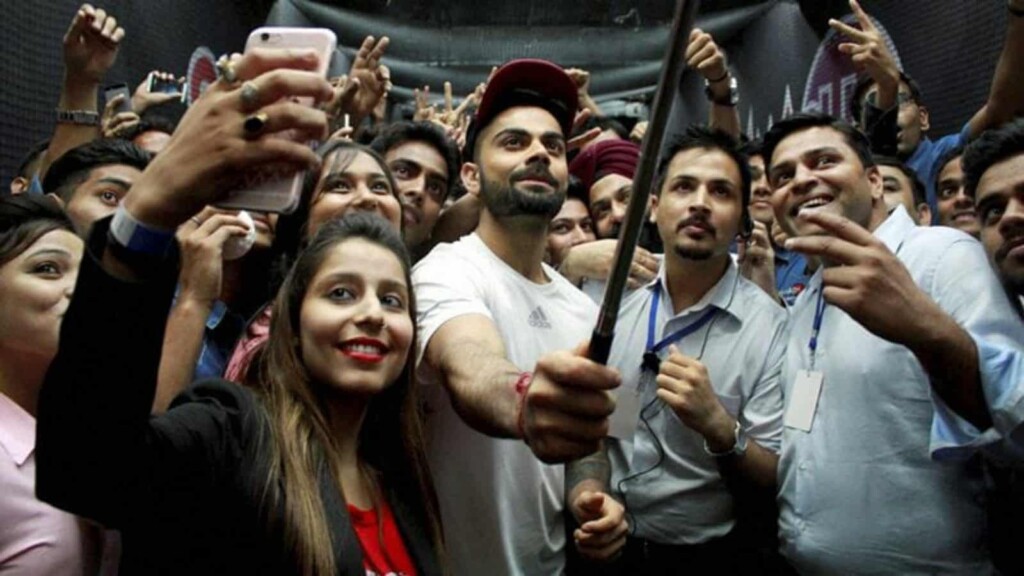 These statements coming from an Indian cricketer is contextually extremely significant. Someone like a Kohli, or Tendulkar from the previous era, are anyway prisoners of their own device. Their success is their shackle. The average Indian cricketer is chained to his surroundings tighter than their counterparts from across the world. It is almost impossible for an Indian cricketer to step out for a walk and live the simple life – something they would have done till the sudden influx of fame and public adulation as a result of their professional brilliance.
An English cricketer, or someone from South Africa, are relatively more independent in living their normal lives outside cricket. For example, Kane Williamson – Kohli's opposing captain in the WTC final – would find it much easier to go for an evening walk and drop by his favourite restaurant. A similar exercise for Kohli would end up being a parkour routine in escaping the flashlights of the paparazzi and the swarming love of the fans.
Thus, even for someone like Kohli to publicly call for freedom of movement, is a massive statement – one which must be headed. Captain Kohli, in making the plea, is not just batting for himself or his nation, but the entire cricketing world. In his time playing the game, Kohli has been described with a lot of adjectives – brash, king, champion, and even dictator. But there is no denying that he is one of the most aware and outspoken Indian captains.
Kohli – creator of mentality monsters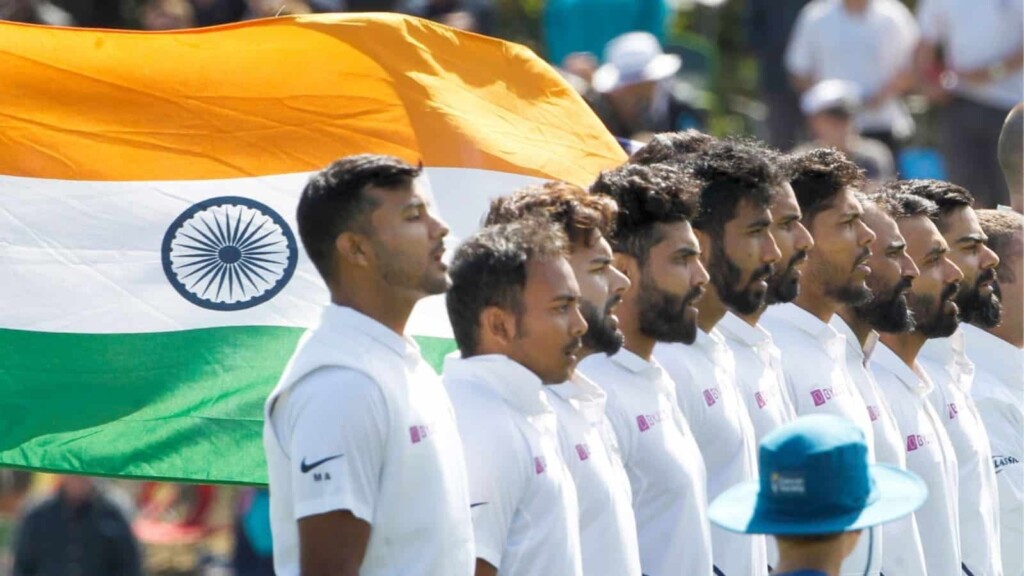 One has to be all the aforementioned adjectives to be successful as an Indian captain. This is perhaps the most difficult job in world cricket. One for which Kohli is already in the debate contesting for the invisible crown of greatest ever. This journey to the top for Kohli has been long and arduous. He has suffered many collective failures en route too. But, if there is one single aspect of Indian cricket he has taken forward, it is the one in the mind.
Kohli has always been a great advocate for Test cricket. This is the format that is the most difficult to play and succeed in. One has multiple examples of how Test matches are not just a test of cricketing abilities, but those of life skills, strength of character and survival skills. Here, the absolute strongest prosper. Look at India's tour of Australia and the glorious manifestations of everything that makes our game beautiful.
The four Test matches were like an epic each. Enough material to teach a generation of kids everything about life without talking a word of cricket. And that is Virat Kohli's legacy. He was not even there in Australia when the victory was achieved but he had already created a fraternity of cricketers who were mentally unbeatable.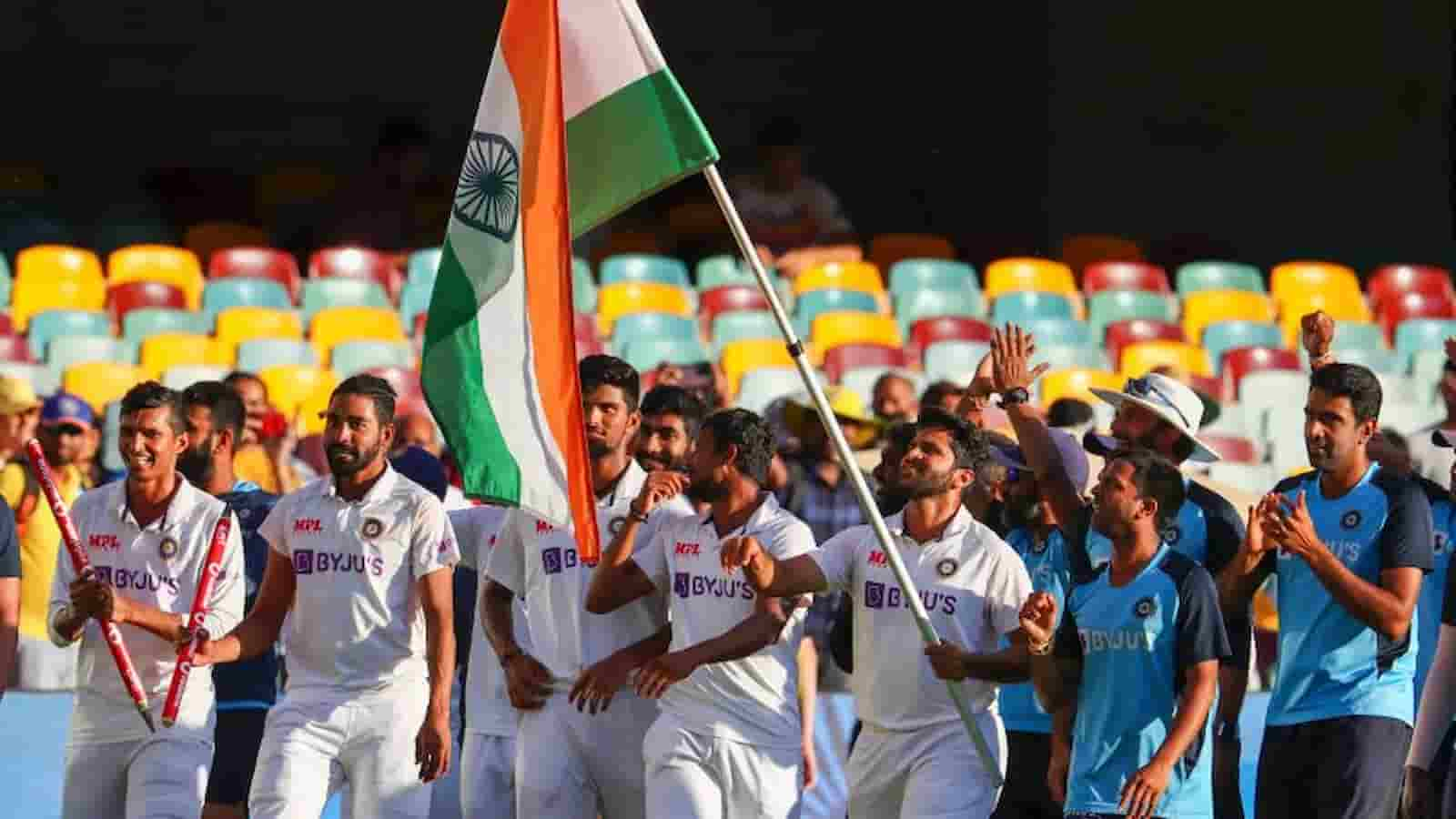 Kohli's legacy is that he took over from a captain who looked defeated in Test cricket and restored its importance and glory – like a previously boisterous captain, who now serves as BCCI President. Sourav Ganguly is famous for fostering a culture where players would not be psychologically intimidated – whatever the conditions and whoever the opposition.
Kohli has taken that culture and has transfused it with the general supercharged progress of Indian cricket to create a group of mentality monsters. Kohli's team are now the barometer of every team's success. Steve Waugh had once called India the final frontier. Today, not just in India, but wherever Kohli's Indian team plays, it becomes the opposition's final frontier. You have to beat them to be the best.
World cricket needs protection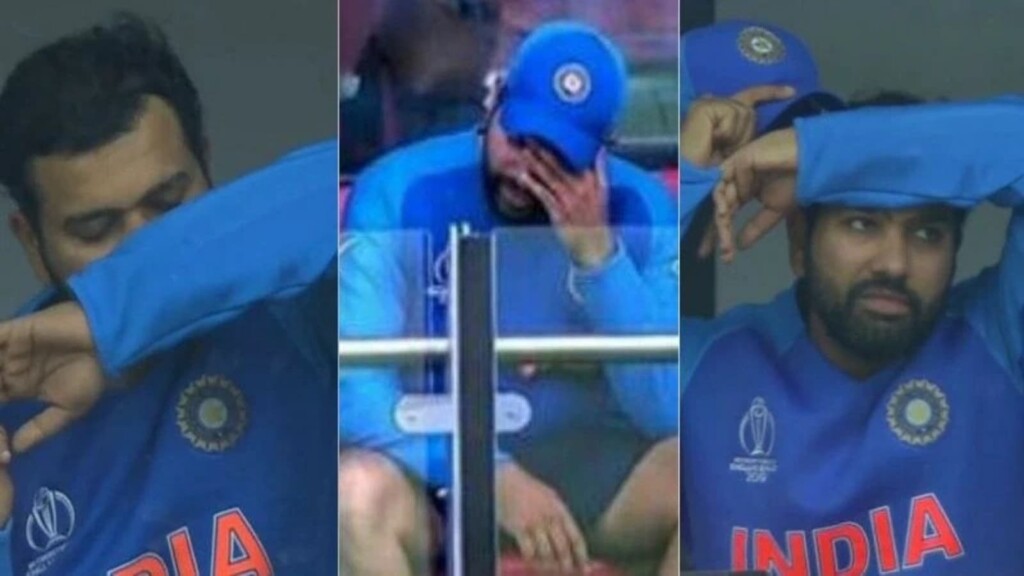 And beating a Kohli team is very difficult. Right from the start, even in lost causes, the team would still keep fighting. The Johannesburg Test victory in 2018 on an absolute minefield was perhaps the definitive stamp of Kohli's mental strength on the team. There have been multiple occasions since and many before when the team under Virat Kohli just refused to give up – across formats.
The famous home series against Australia when Steve Smith had a "brain fade" started with an Aussie victory and finished with an India series win at Dharamshala. World champions England found out India's mental strength when Kohli completely switched his team's style of cricket to come from behind and complete a famous ODI series win against Eoin Morgan's men.
This is the Indian side New Zealand will have to contest with in the WTC final. Kohli's Indian cricket team. Full of those who are just bred to win – the Shubman Gills who can pull Mitchell Starc at Gabba, the Ajinkya Rahanes who can score a captain's century after seeing India skittle out to their lowest ever score, the Rishabh Pants who feel it is completely commonplace to reverse sweep the highest wicket-taking pacer in Test match history.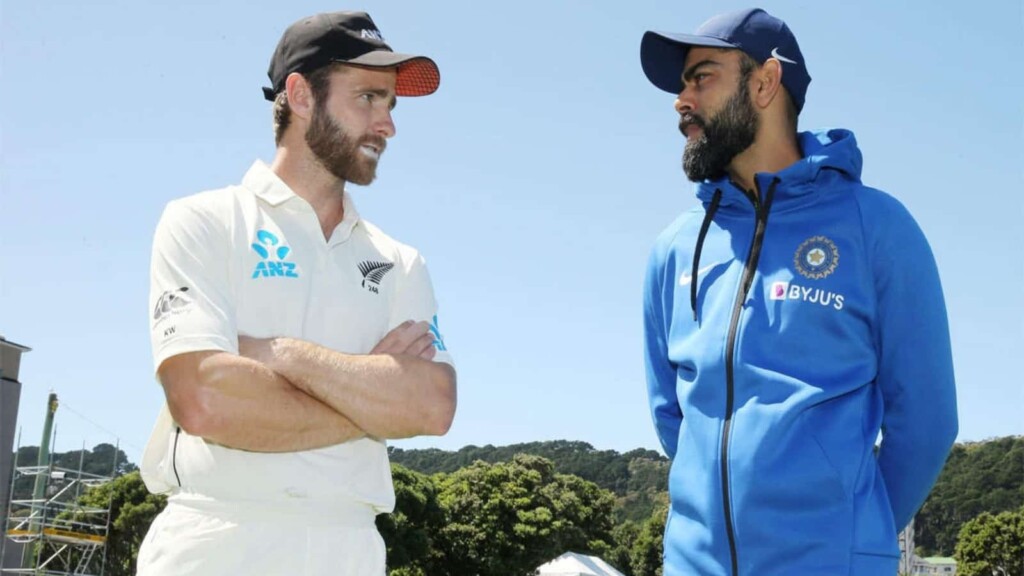 But there still remains a worry. For Kohli and for cricket. Not the WTC final or the Test series in England but that soon after its completion, the team will head down to UAE to play IPL and soon after that, the ICC T20 World Cup. From one bubble to another – from one confinement to another. For us, it is entertainment. But, what about the players?
"I think this is a huge factor which should not be neglected because as much hard work as we've done to create this team, you don't want players falling out because of mental pressures and not having the capacity or the space to express themselves," Kohli said in the same press conference.
When the creator of mental and psychological juggernauts begins worrying, it is signal that a change in the game is long overdue. Administrators, the ball is in your court.