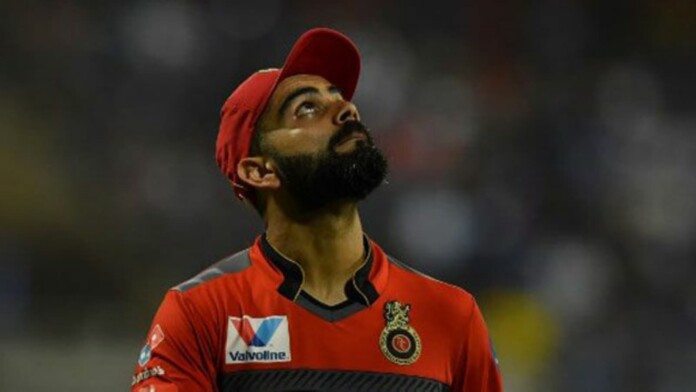 Virat Kohli is well and truly looking beyond leadership in T20 cricket. The soon to be former India T20 skipper has decided to step down and quit captaining Royal Challengers Bangalore in the Indian Premier League, following the conclusion of IPL 2021 in UAE. Kohli, though, will be available as a player moving forward.
Who would have thought that India's most statistically successful captain would be running his final lap as skipper in the UAE amidst scattered support, with barely any from his home land. Even if it is in the game's newest and shortest international format. Such are the realities of our times and combined with the inevitability of the clock of an elite athlete's career, Kohli will perhaps not get the send off he deserves.
However, this entire narrative can be flipped if he manages to lead his teams to the respective trophies. Irrespective of the results in the IPL and T20 World Cup though, Kohli will soon be entering a new phase of his life. And while it is relatively easy to guess who leads India next, with Rohit Sharma, the leadership transition at RCB is a more interesting conversation.
It looks almost certain that RCB will look outside their current pool to pick their next captain and with the mega auction preceding the next edition of the tournament, there are some compelling names to look at.
Future RCB captain – Shreyas Iyer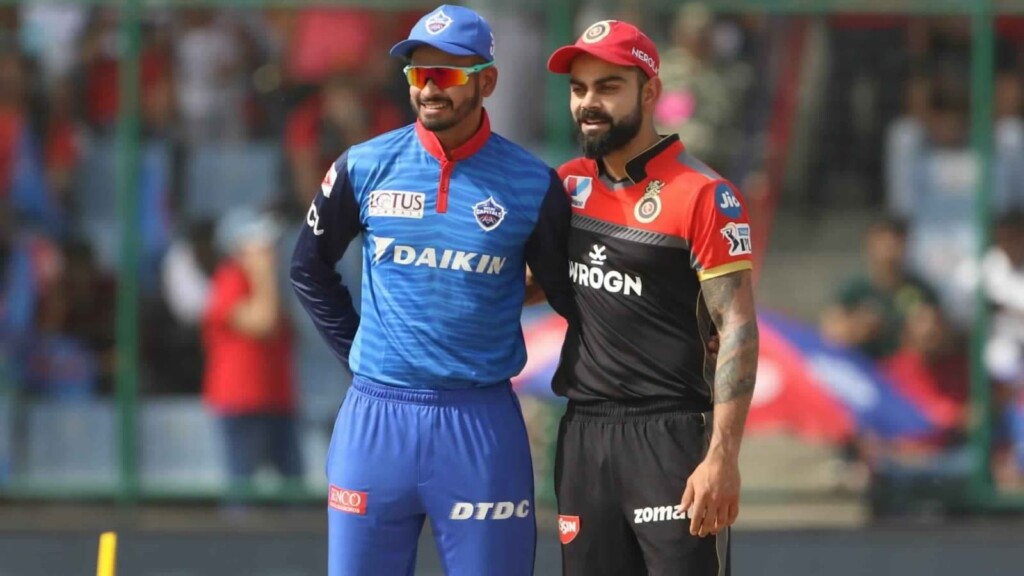 It is seemingly increasingly likely with passing time that Delhi Capitals are looking at Rishabh Pant as their long-term captain in the IPL. An untimely injury to Shreyas Iyer has not only cost him a place in the 15 member India squad for the T20 World Cup, but also his IPL franchise's captaincy. It is usual practice that a stand in captain hands over leadership once the regular captain is back from injury. However, that has not happened at Delhi.
It might mean that Iyer is available in the mega auction and RCB might well be looking at the right hander to replace Kohli as captain of the franchise IPL 2022 onward. Of course, Iyer's availability would mean that multiple franchises will go after him as the likes of CSK and KKR are also perhaps looking at captains for the long haul. Thus, Iyer may not come cheap to whichever franchise he goes to.
And thus, if Iyer is not retained as captain at Delhi, he might have a conversation asking to be released into the pool of players going under the hammer. It is understood that Kagiso Rabada will also be retained by Delhi along with Pant. And if Iyer is the third choice in that group, it would serve him financially much better to be available in the auction.
Future RCB captain – David Warner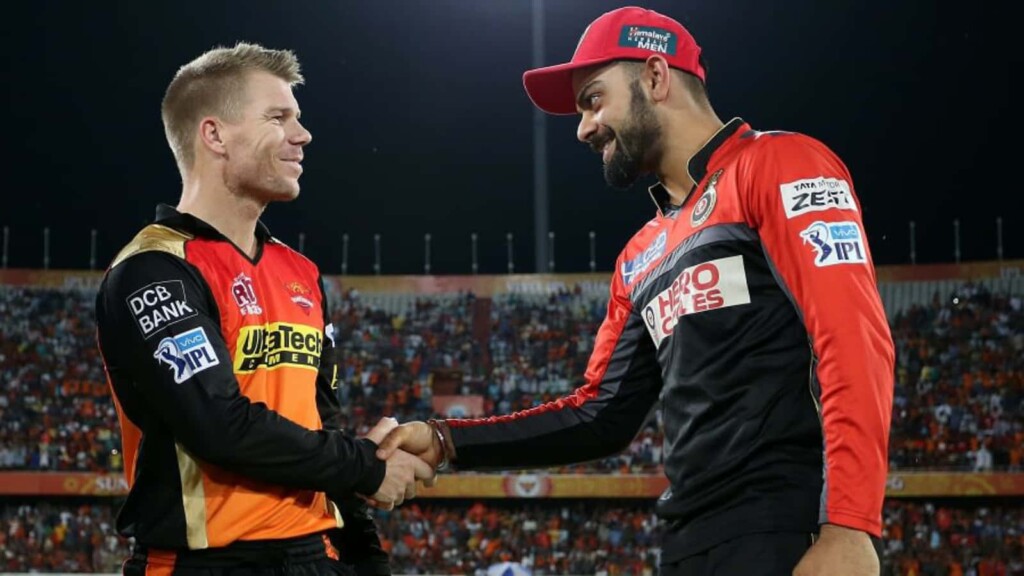 Understandably, David Warner is not a spring chicken anymore and is not going to be a long-term choice. But perhaps RCB may not need a long-term captain with someone like Devdutt Padikkal in their ranks already. And Warner, thus, is a very astute three year option for RCB.
Once again, Warner's availability will depend on what SunRisers Hyderabad decide. For so long Warner has been synonymous with Hyderabad, and the city has embraced him as one of their own. Even when things got difficult for Warner in Australia, SRH was his safe haven. Things, however, changed earlier this season as Kane Williamson took over just prior to the disruption of the tournament.
Hence, with SRH looking ahead with the Kiwi, the Aussie will perhaps be available in the auction. Historically, having an overseas skipper has not always been a smart choice but it seems like AB de Villiers may not return as a player after this season. The South African has long retired from international cricket and plays very little between IPLs. He is also creeping towards 40. And so, Warner could be the new mainstay at Chinnaswamy in the next IPL cycle.
Future RCB captain – Suryakumar Yadav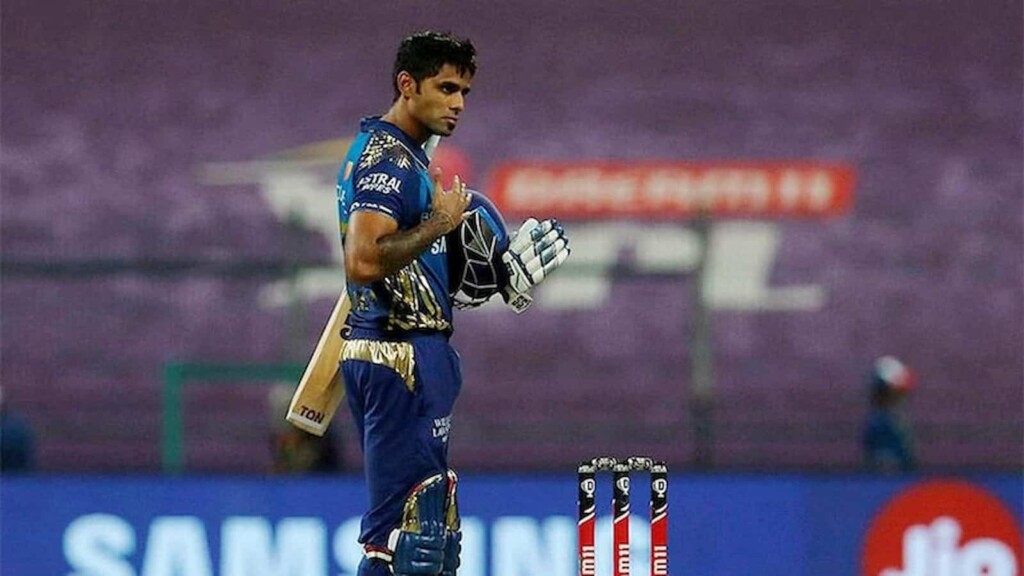 Mumbai Indians will be the most affected at the upcoming mega auction as theirs is the most settled team in the IPL. However, given the limited number of capped Indian players who can be retained or exercised the Right to Match card on, a lot of Mumbai Indians players will wear a different jersey in IPL 2022.
And Suryakumar Yadav could be one among them, given he will probably be one of the more expensive buys. This opens up an opportunity for RCB. Much like Iyer, Surya will also attract a lot of attention given he is a top order Indian batsman who is currently representing his country. Despite being the only representation on the list who has not previously been a full time captain, Surya is an experienced IPL player and has also shown maturity at his time in Mumbai.
The right hander is also a winner of the tournament with two different franchises – 2014 with KKR, and 2019 and 2020 with Mumbai Indians. Thus, he will be bringing an IPL winning mentality to the team. Also, Surya can bat at number 3 or 4, which gives RCB control in the middle and allows Kohli to bat at the top, which he has taken a fancy to of late.
Future RCB captain – the players who will not be available to lead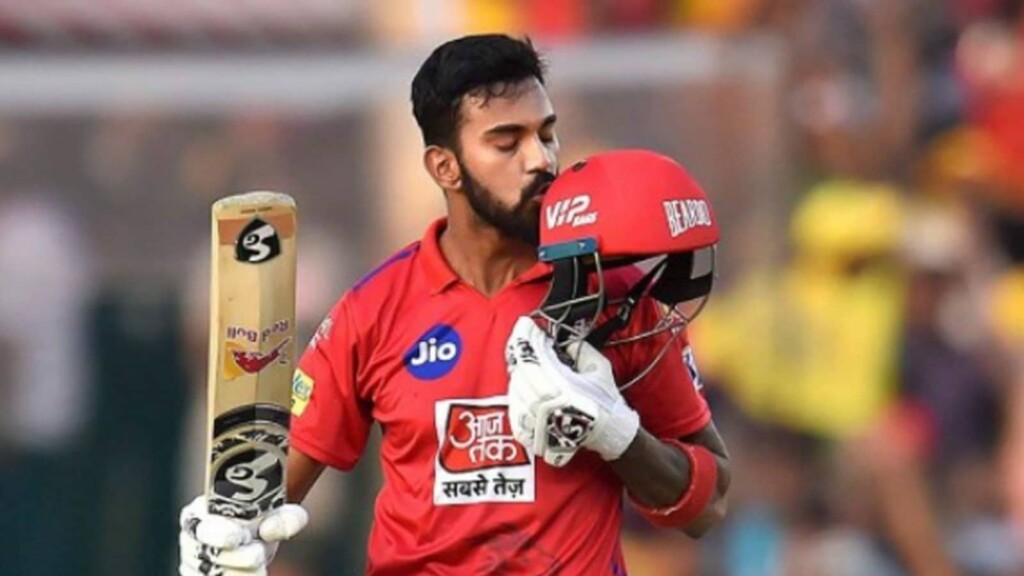 RCB would ideally have wanted Karnataka boy KL Rahul to become Kohli's heir, but it will be a major surprise if Punjab Kings do not retain the opening batsman. Rahul is a massive asset for any team given he keeps wickets, opens the batting and is also a captain. Over the last few years, Rahul has also consistently been in the running for the Orange Cap apart from being one of the most natural six hitters in the country.
Same is the case for Rishabh Pant, who will continue to play for Delhi Capitals for the foreseeable future. Kane Williamson, another captaincy candidate, has just been handed SRH captaincy and he will be retained too.
There could also arise a situation wherein RCB do not manage to acquire a leadership candidate in the mega auction. In that case, Yuzvendra Chahal is a possible captain. The leg spinner has captained RCB in practice games, which perhaps is not indicative of anything more then what it is but Chahal is a canny cricketer who is astute enough to be a solution.