MS Dhoni's cricketing journey has always been an inspirational one and his name still exists among the top cricketers worldwide. He has earned his achievements with dedication and the type of wicket-keeping skills he possesses is just sublime to watch. A Bollywood film was also made on MS Dhoni in which Sushant Singh Rajput played his character.
Since he is such a prominent cricketer, there are many people who admire his hairstyles too. Dreamt of playing football, how then Dhoni transformed himself to play cricket is more like a match made in heaven. Starting off in 2006, Dhoni never settled for something lesser in life and went on to finishing Games in an epic manner. The fan following of MS Dhoni is so immense that people just copy-paste his hairstyles. This is the effect Dhoni has all over India and even overseas too.
MS Dhoni with long hairs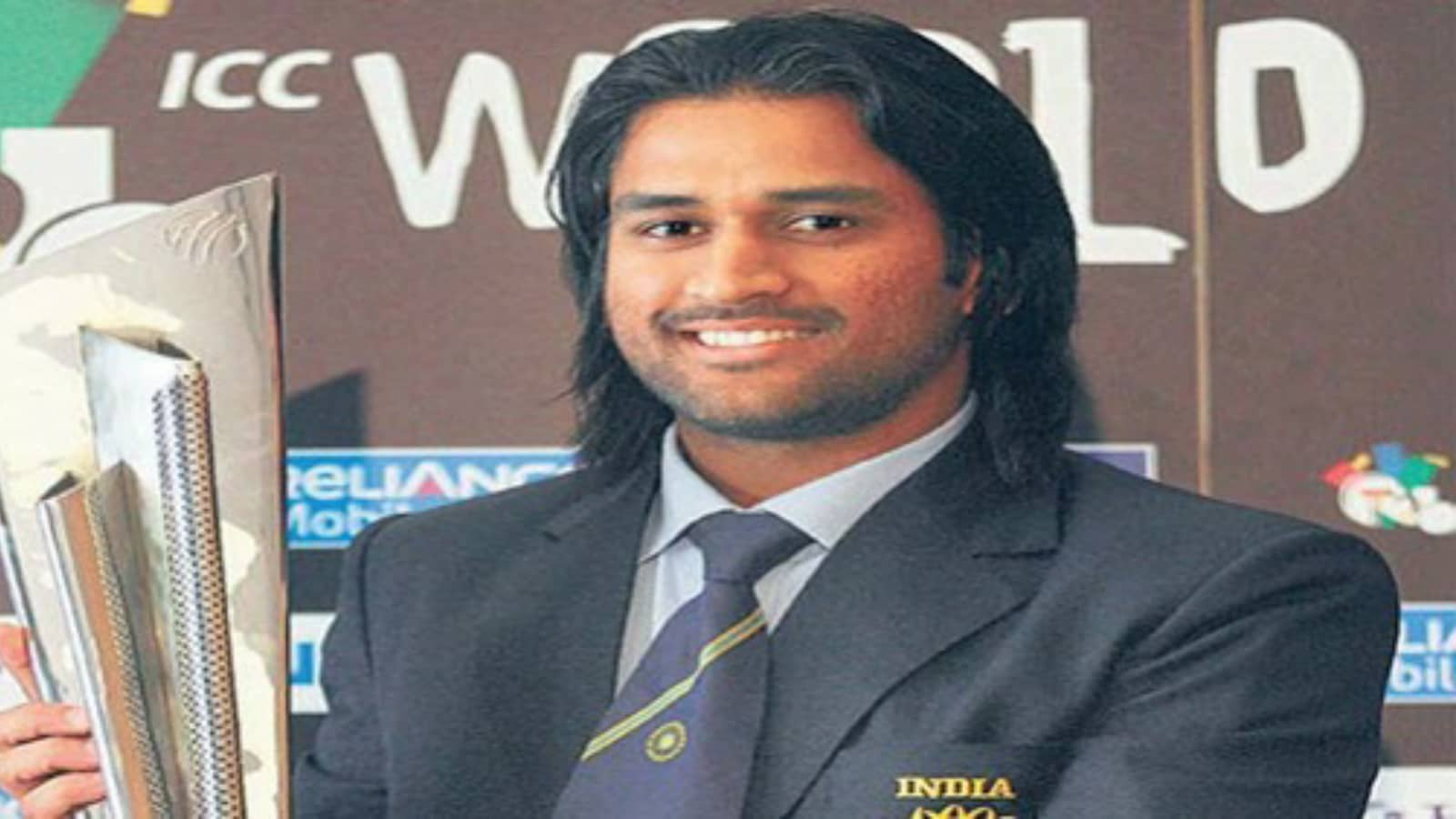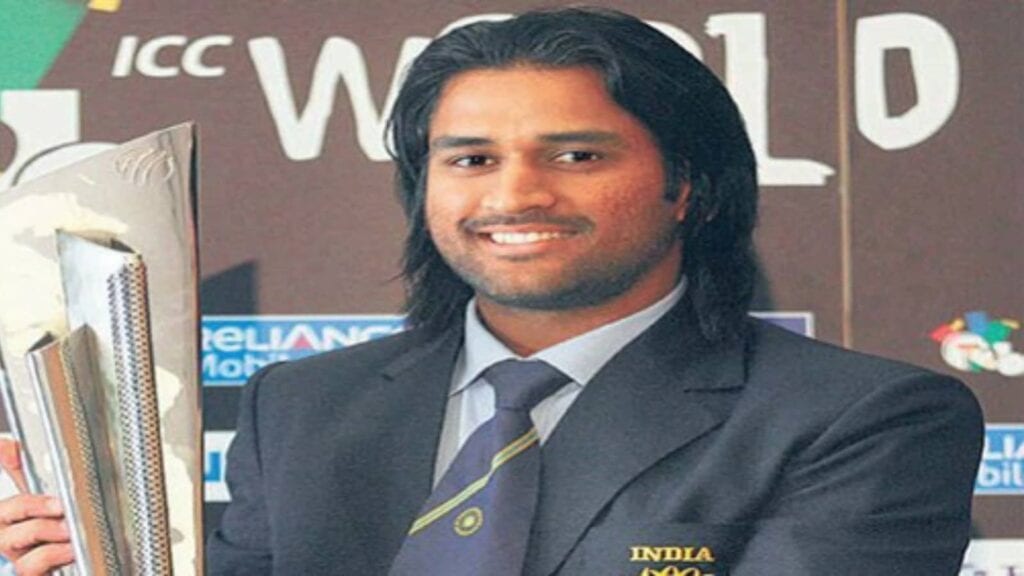 A star was born. A boy from Ranchi carried a million dreams on his shoulders and went ahead to write a glorious story. At this time Dhoni was big fan of John Abraham and so he kept his hair straight and long which was admired and followed by many.
This photo depicts the time when Dhoni added the first major ICC trophy to his cabinet of trophies and the journey began from the ticket collector to the ticket collector. Pakistan president Pervez Musharraf admired this hairstyle too.
MS Dhoni's new look following historic World Cup win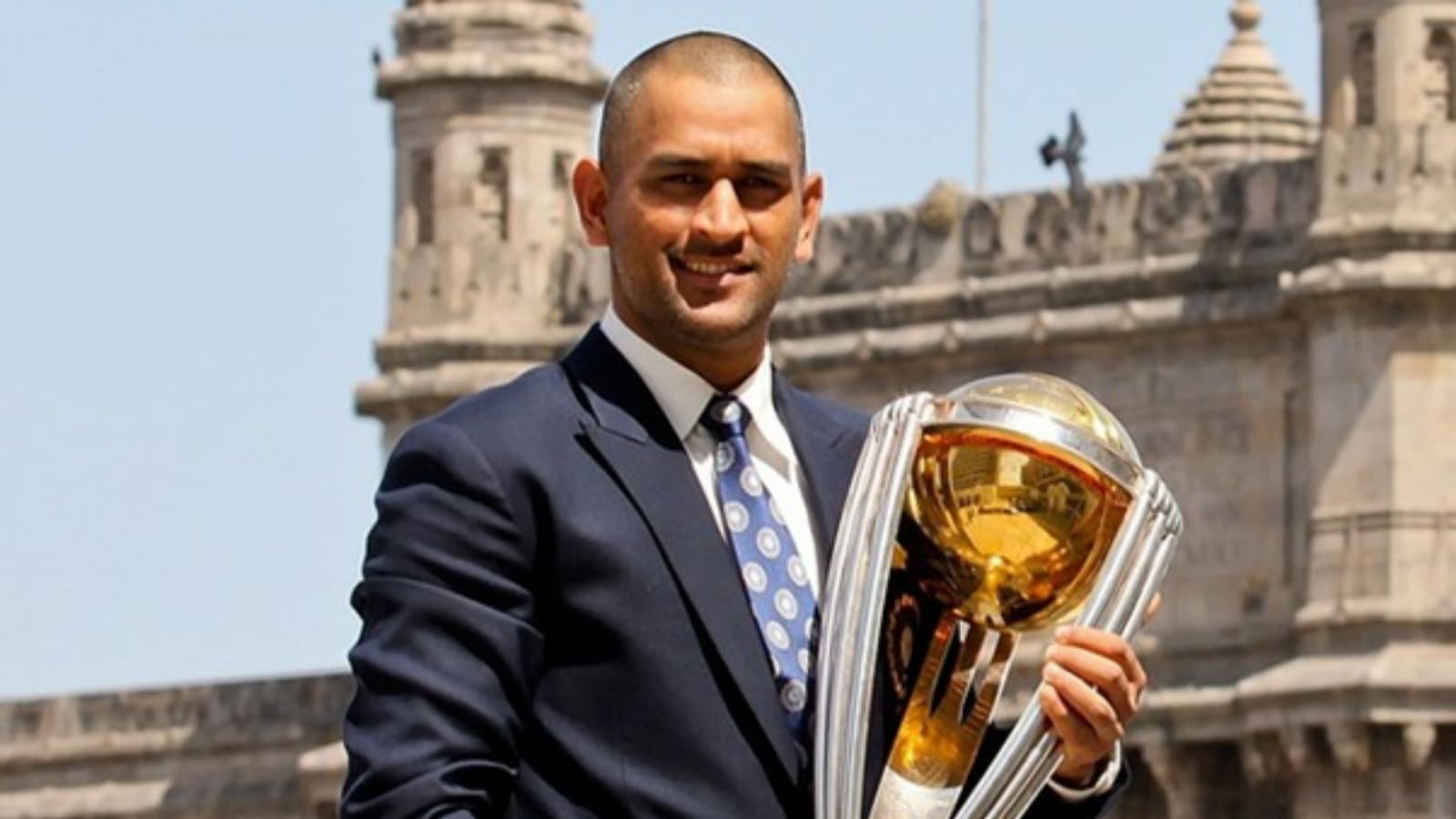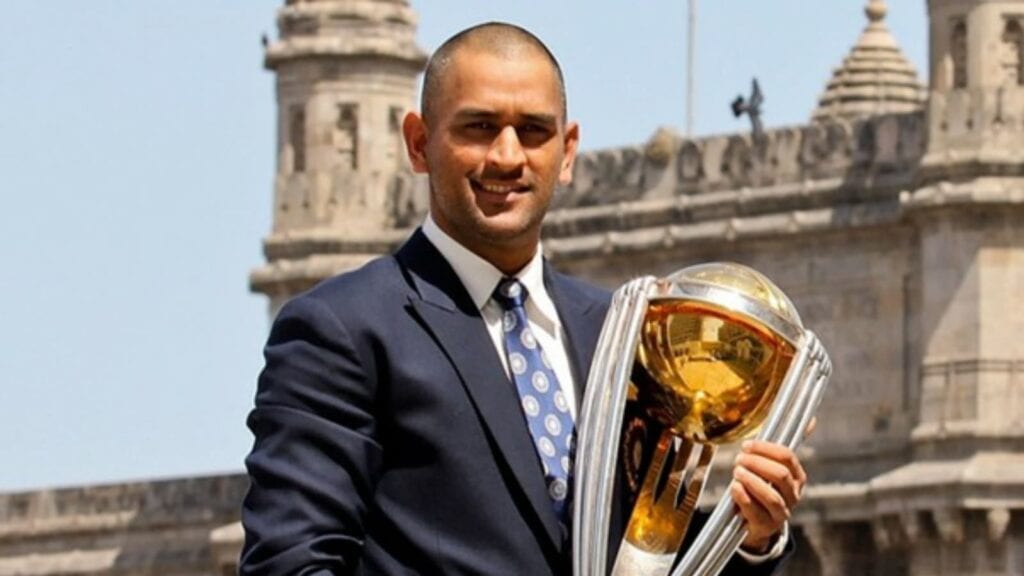 After lifting the 2011 World cup trophy Dhoni went completely Bald which shocked most of his fans. However the trend continued and people copied this too. He is seen lifting the trophy in front of Iconic Gateway of India. After this the golden era of Dhoni started and people started looking Dhoni more as a Legend than just a captain.
Mohawk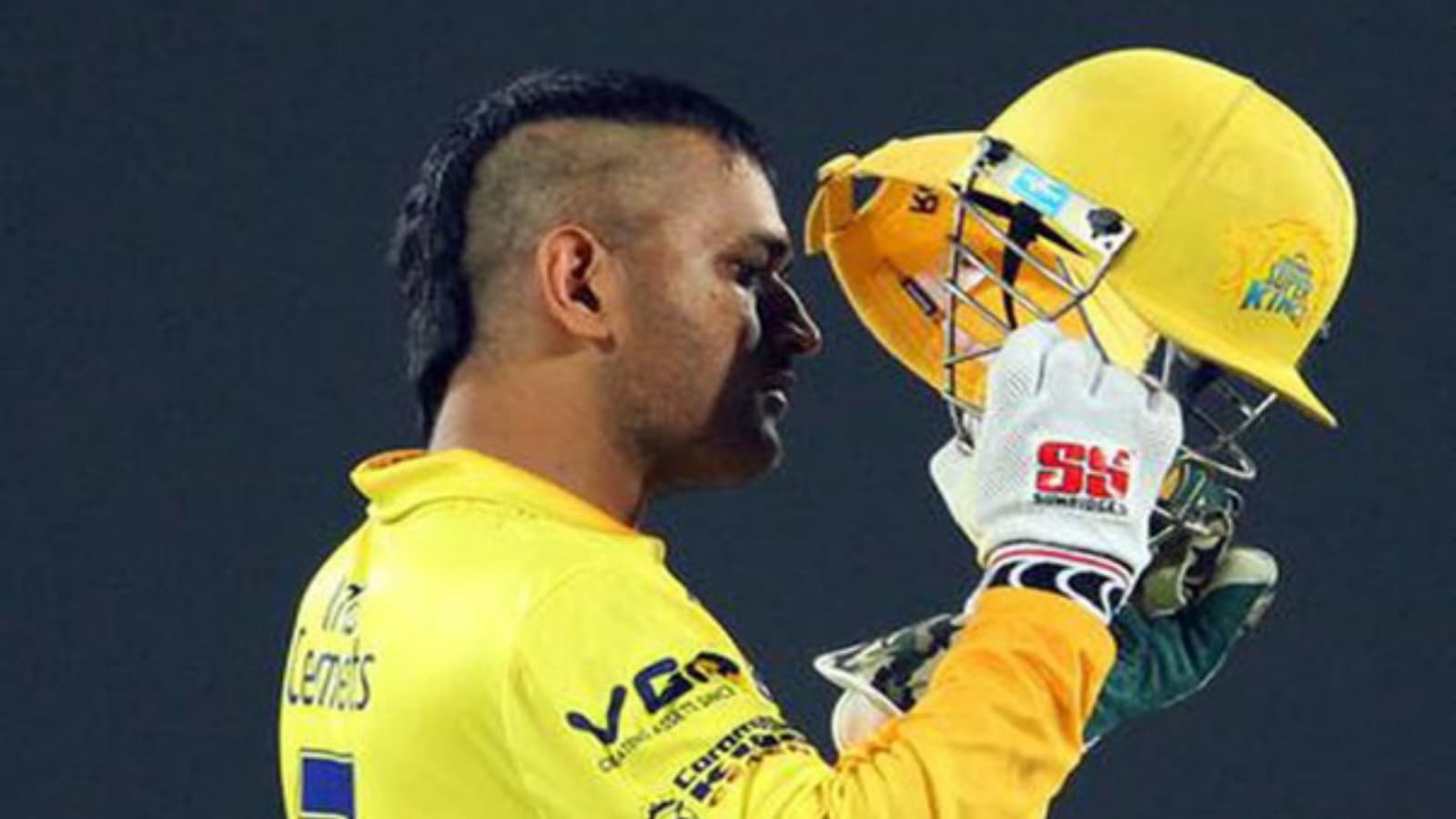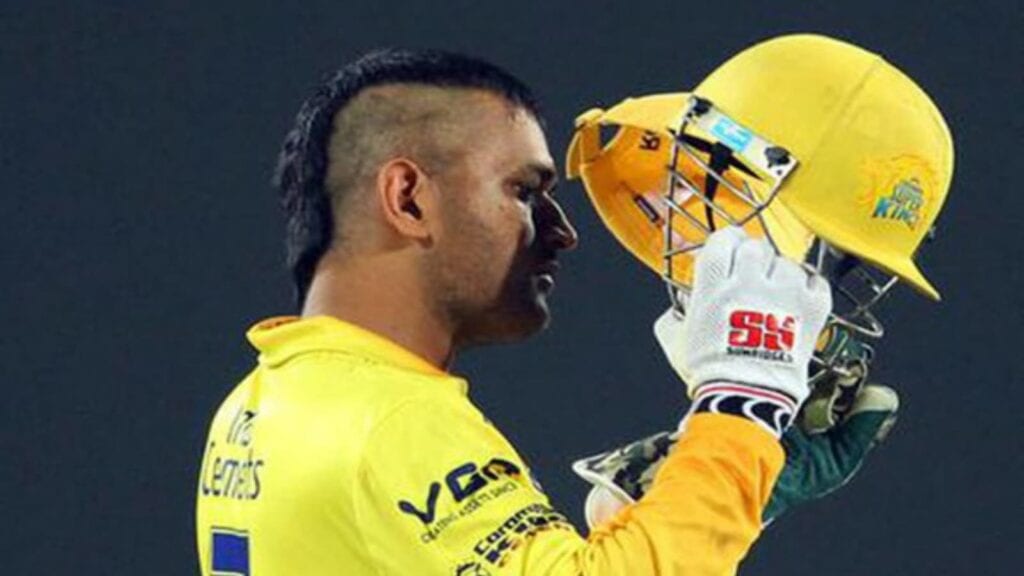 This was during 2013 IPL when captain cool had a Mohawk Hairstyle which was too funky for him. According to him this was best suited for him in the scorching sun heat. This had the volume on the middle and sides were completely trimmed. This hairstyle became the hallmark of Dhoni in the entire 2013 season which made fans think what would be the hairstyle that MSD will try next.
Biopic Promotion Style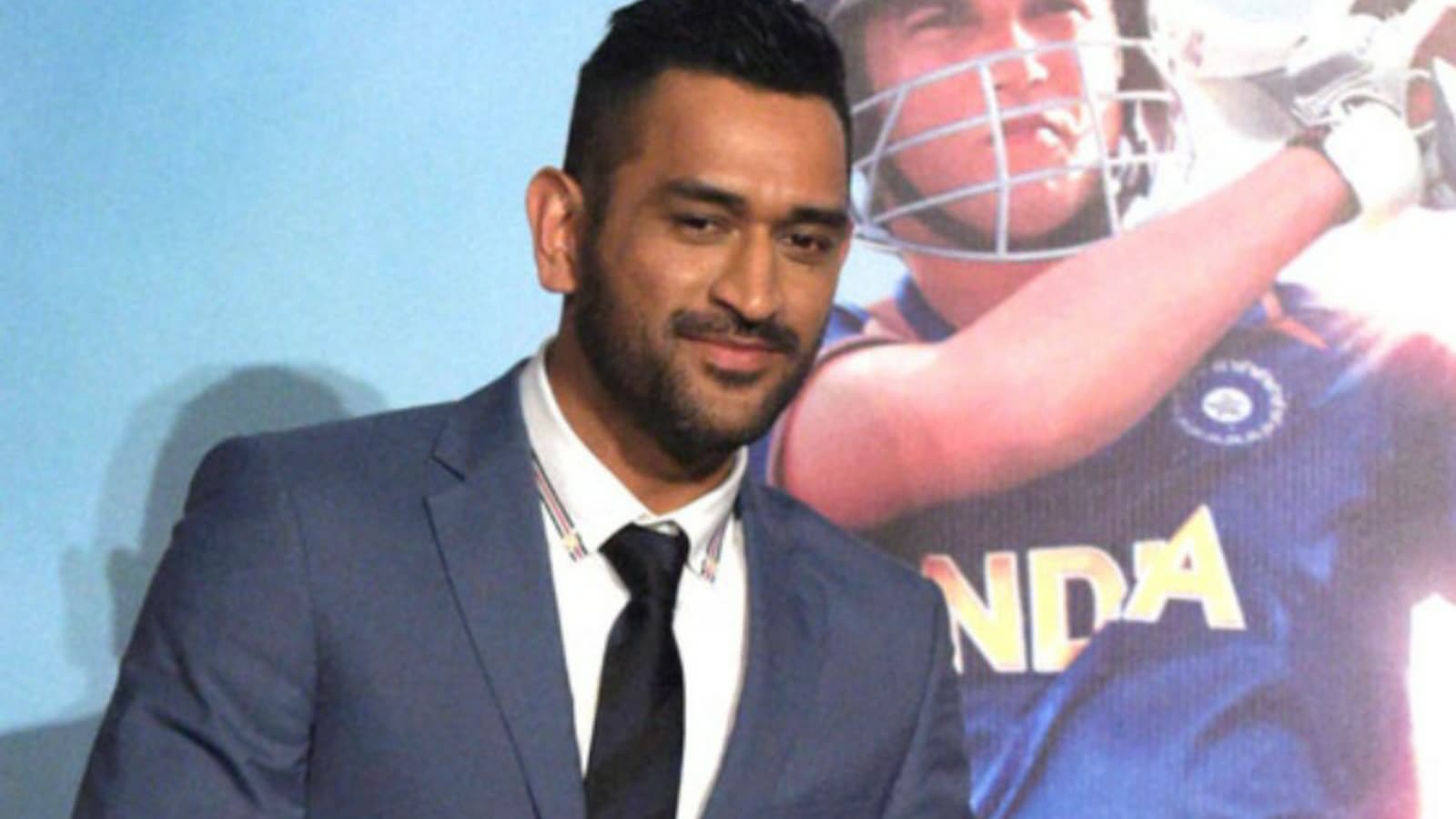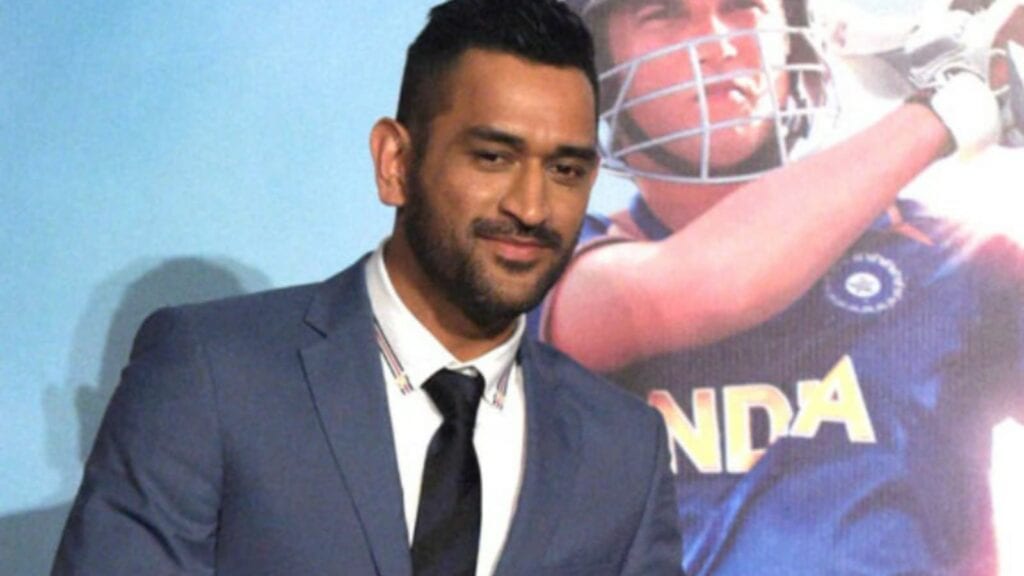 In 2016 the biopic MS Dhoni The Untold Story came to the screens. People saw the journey of Dhoni from how he used to practice Cricket with all his immense struggles to the Man with the Golden Arm of Cricket in India. This time he was seen with normal haircut in which he seemed to be a true Gentleman.
V HAWK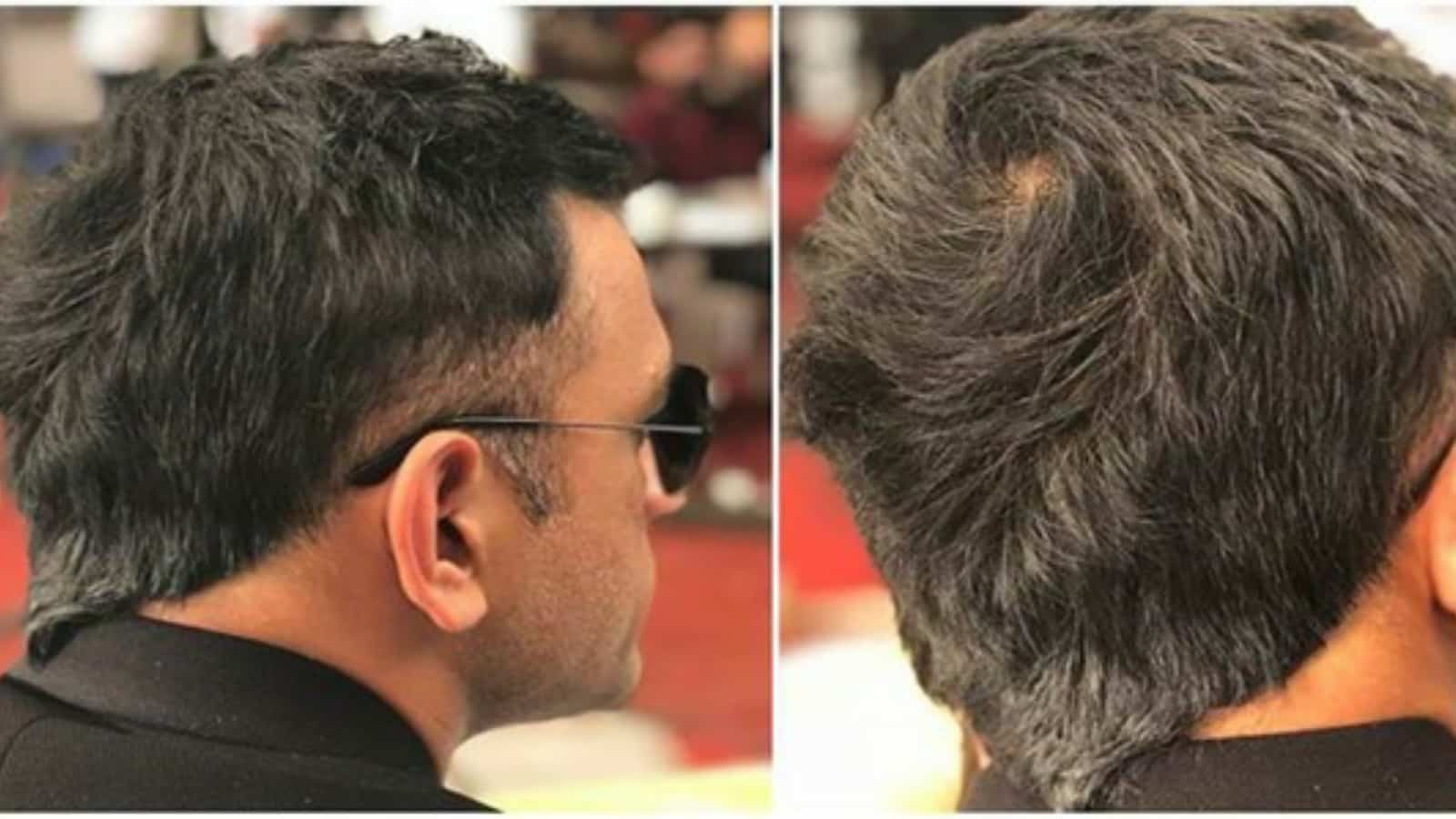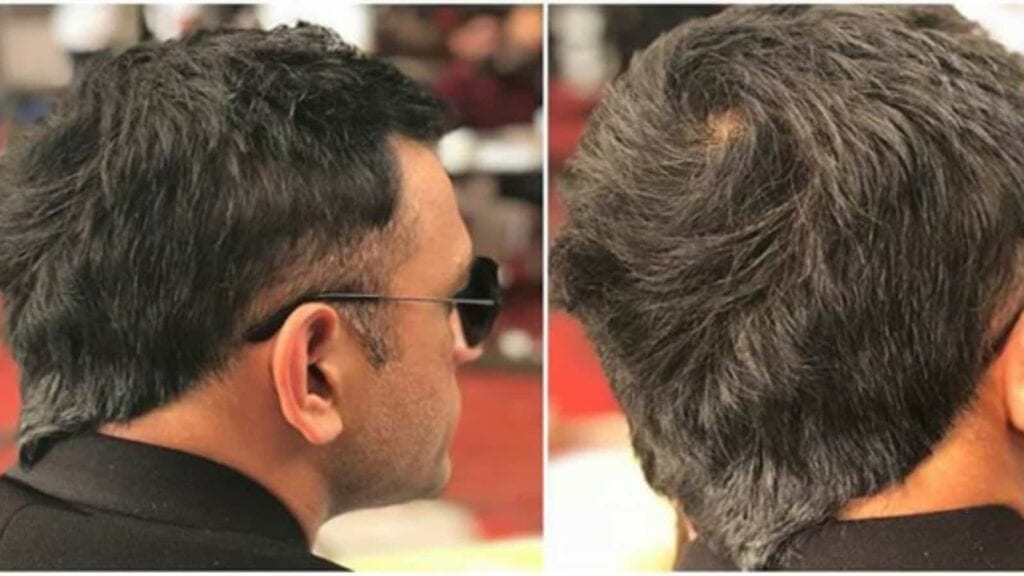 Dhoni once again made headlines in 2018 when he displayed the 'V HAWK' style . He looked dashing and handsome as mentioned by most of his fans. This time it was a perfect V cut which some Silver linings and when combined with sunglasses seemed to be a perfect Combo.
The GreyHair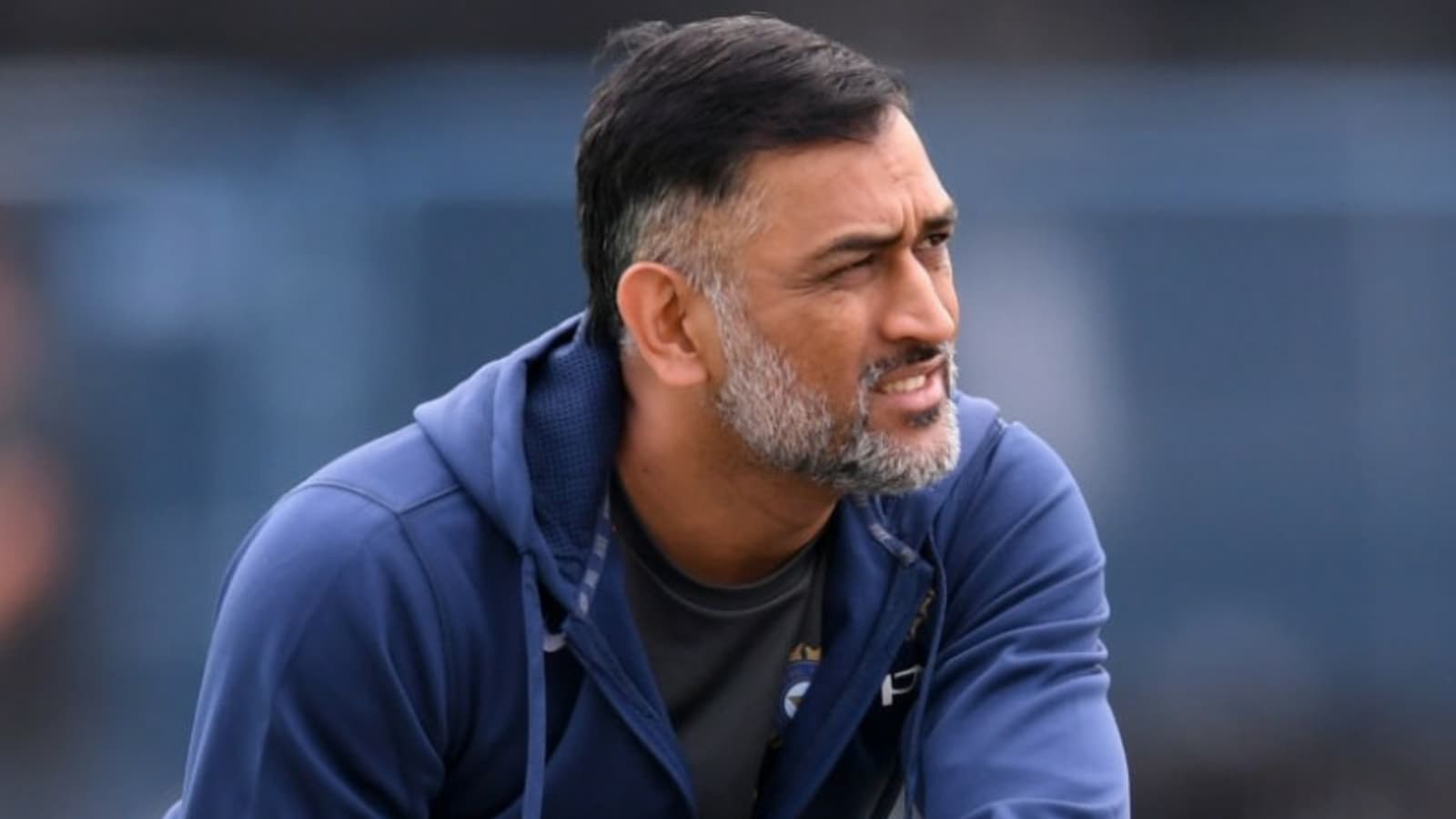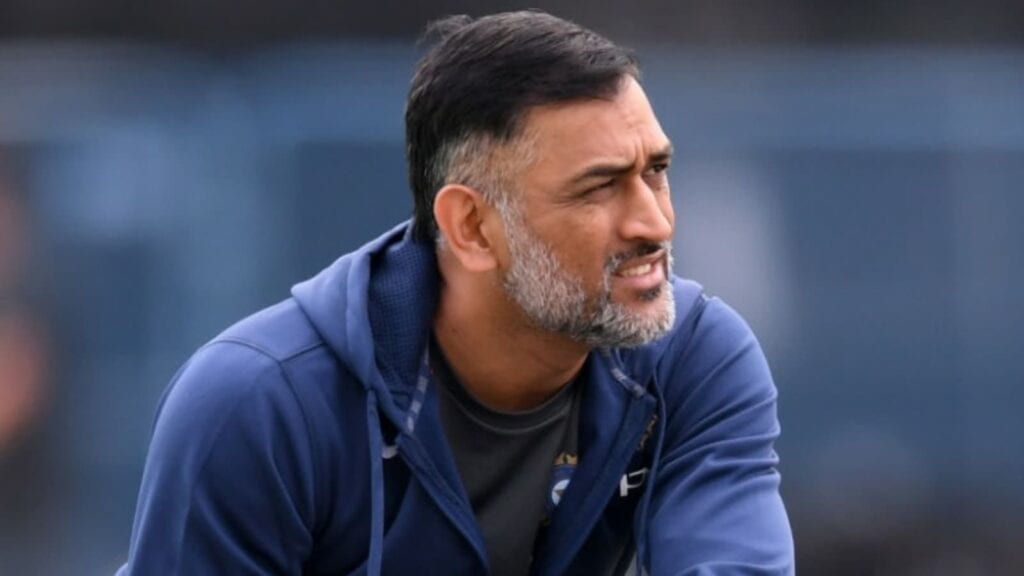 Dhoni showcased his yet another funky hairstyle in the India tour of England 2k18. This time he went for a bit of Salt and Pepper Look with Grey hair and Beard. Nonetheless this showed that the time has come when Dhoni would not hesitate to show his true age and identity which made his fans fall for him a bit more than before.
WC 2019 Cut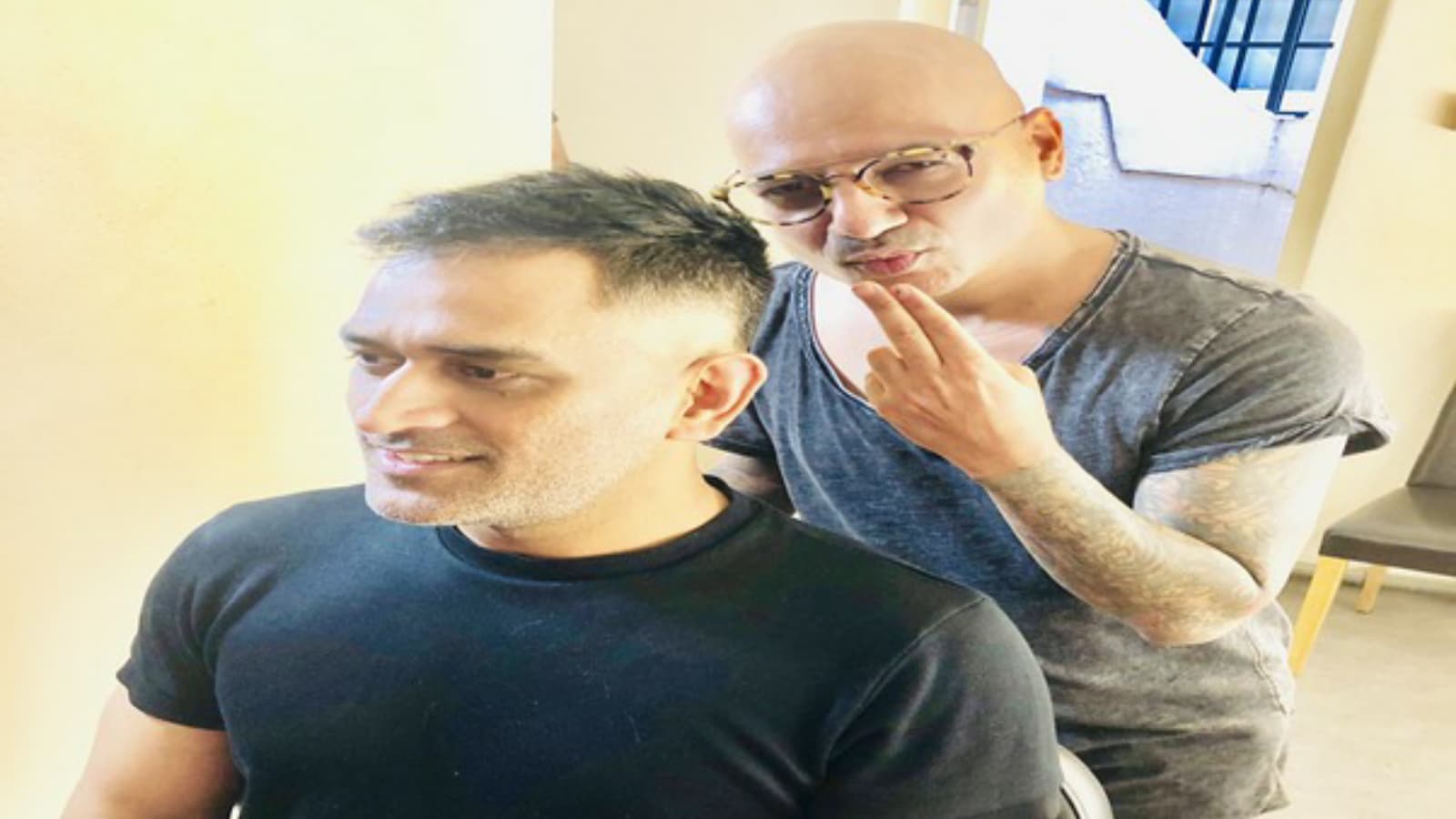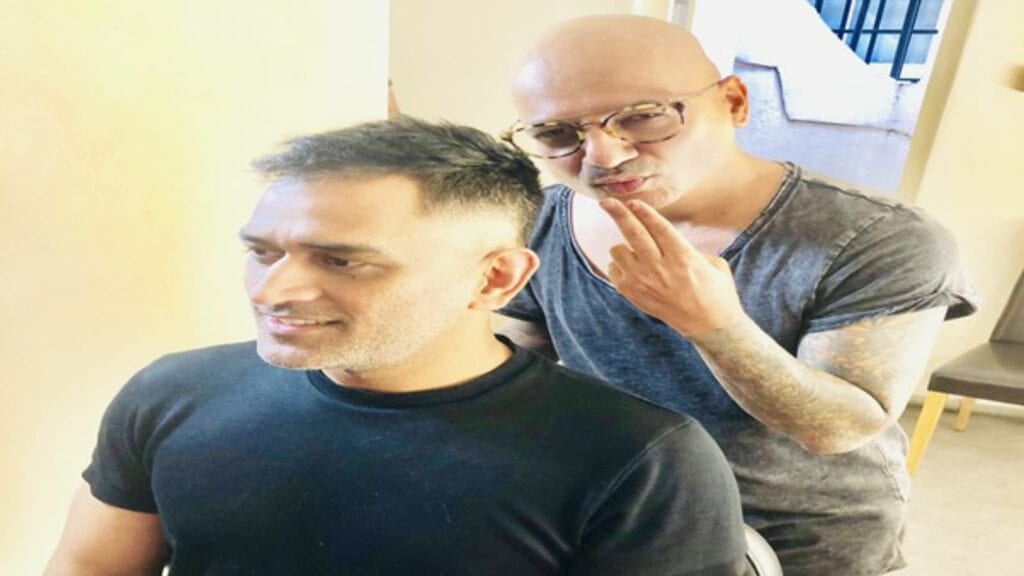 It was before the world cup when Dhoni opted for a new haircut once again. Celebrity stylist Aalim Hakim posted these photographs on Twitter. A complete trimmed sides and straight in the middle was what made his fans Jawdropped before the WC 2019. .
So what do you think which was the best among the 7??
Also Read: Happy Birthday MS Dhoni: India's Legendary Cricketer celebrates his 40th Birthday today