India are dealing with the injuries of match-winning players. Jasprit Bumrah, who is one of the most important players for India in all three formats, is set to miss the World Test Championship (WTC) Final in June this year. Shreyas Iyer has been struggling with back issues for the past few months. Though Bumrah will miss the IPL, Iyer may come back for the second half.
The ODI World Cup will be held in India in October-November, and several notable figures in the cricket fraternity have pointed out that Indian players are playing too much cricket, so planning is highly required to manage their workload and to keep injuries at a bay. Right after the final of the Indian Premier League (IPL), which is scheduled to take place on May 28, Rohit Sharma-led India will be gearing up for the WTC final against Australia, which will be on June 7.
That is why Rohit, after the decider ODI match against Australia, urged the IPL players to leave a few games to manage their own workload. "It's all up to the franchises now. The franchises own them now," Rohit had told the reports after India's defeat to Australia on March 22, in Chennai.
"We have given some indications to the teams but at the end of the day, it is up to the franchise, and most importantly, the players. They have to take care of their own bodies. They are all adults," Rohit said and later added that if it becomes too much for a player, then he can take a break.
Related: "Cocky and arrogant," AB de Villiers' honest confession on his first impression of Virat Kohli; Chris Gayle reacts
Rohit Sharma wouldn't want to deal with another injury by playing cricket continuously in IPL in World Cup year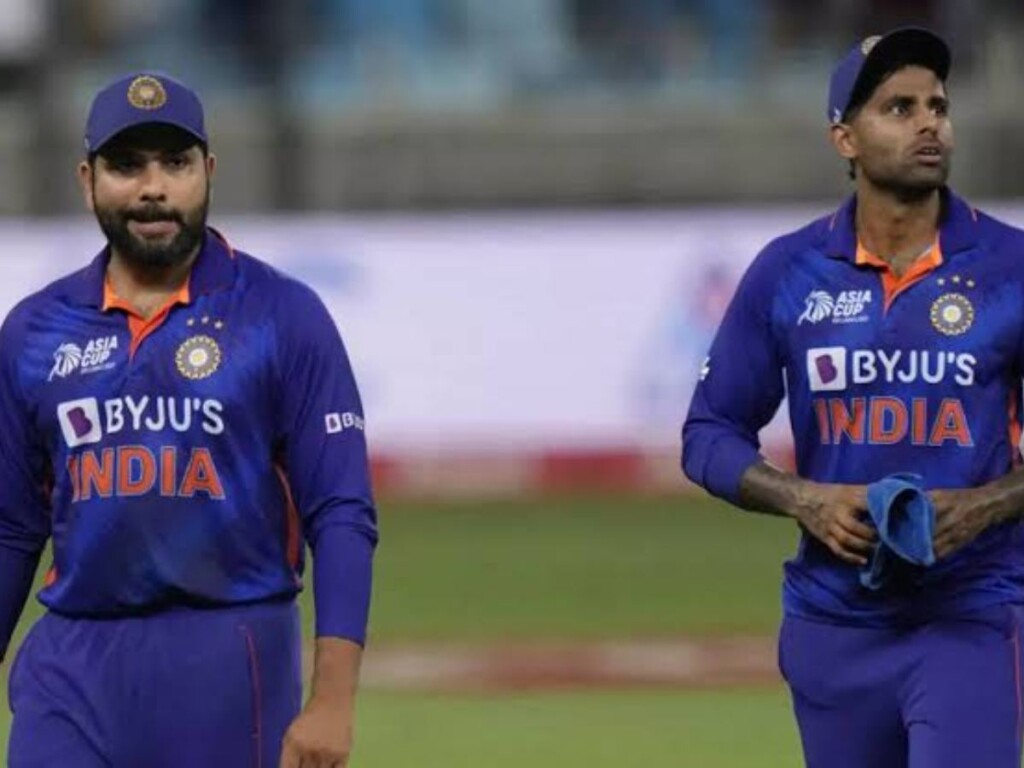 Now new reports have emerged that Rohit himself may opt out from playing too many IPL games, and star batter Suryakumar Yadav will be made the stand-in skipper. But Mumbai Indians, the franchise Rohit plays for, are yet to announce anything regarding the same.
The debate surrounding workload management started after Bumrah's injury. Some believe that it's normal for international cricketers to play too much cricket, while others argue that by playing cricket continuously, the players' bodies sometimes fail to take up the load which results in injuries.
Kolkata Knight Riders' (KKR) head coach Chandrakant Pandit was asked about the same. Here is how he answered the question:
The Board of Control for Cricket in India (BCCI) faced criticism for their inability to handle Bumrah's workload last year, by rushing him to play a few matches before the ICC T20 World Cup. But the 29-year-old, who had not fully recovered, again succumbed to a back stress fracture and has been on the sidelines since September last year.
The BCCI has made Bumrah's recovery its top priority to make him fully fit ahead of the ODI World Cup and the board will not be doing the mistake of rushing him back. The BCCI would also not afford another injury of a player and Rohit, who had dealt with injury before, wouldn't want to deal with another by playing cricket continuously in the IPL in this World Cup year.
In case you missed:
Fanwar over who is the most popular global celebrity between Virat Kohli and Shah Rukh Khan turns ugly
KKR team management has faith in Nitish Rana