Virat Kohli and Jonny Bairstow had shared the Royal Challengers Bangalore dressing room in IPL. That being said, it was an entertaining sight for the fans when they saw the two involved in heated exchange.
Bairstow had attacked brutally on the New Zealand bowlers. But his bat had remained silent against India when English players walked out to bat. It is learnt than Kohli was upset over Bairstow's time wasting tactics last evening in the final session of the play.
Day 3 started with Kohli's chirping. He had a lot to say to Bairstow.  "Jonny Bairstow can see everything on the ground apart from the ball," said the man when Bairstow was trying to hit ball but kept missing it. But Bairstow didn't remain calm, he signalled towards Kohli that he is just yapping which Kohli answered back by putting his finger o his mouth and said, "Shut up, stand and bat".
Watch the video:
Even umpires intervened and the two players nodded and went back to play cricket. Kohli kept poking Bairstow and the latter turned aggressive. He made the ball disappear over the fielders towards the boundary rope.
Bairstow slammed two sixes and 14 boundaries to score a fine 106 runs off 140 balls. But a ball off Mohammed Shami made the English batter give his catch to none other but Virat Kohli. When Bairstow started walking back to the dressing room, Kohli blew a flying kiss to end all.
The watchers of this match enjoyed all and despised all. Some slammed Kohli for his unnecessary poking, calling out Kohli if is he is truly an ambassador of Test cricket. Even ex-India veteran Virender Sehwag took a jibe at Kohli, saying Bairstow turned aggressive all because of Kohli's sledging.
Also Read | WATCH: Stirred by Kohli's sledging, Jonny Bairstow's 'tuk-tuk' knock turns fiery
Fans are polarised over the Kohli-Bairstow banter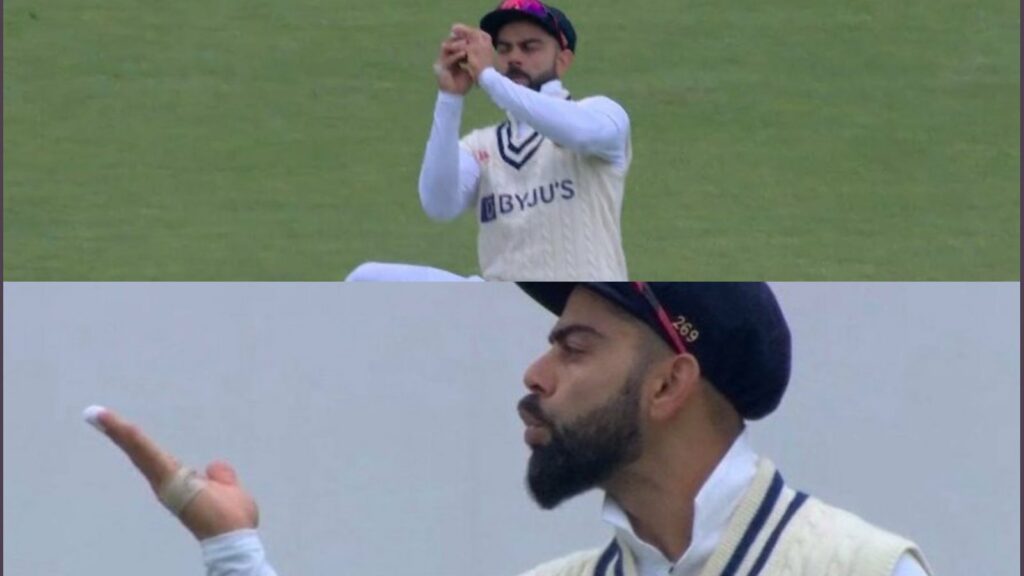 Also Read | "Don't tell me I was again on the mic": Ravi Shastri is the commentator both the times when Stuart Broad bowled most expensive over in T20 and Test