Following five glorious years with the Men in Blue, Ravi Shastri decided to step down as the head coach of the Indian team. While his tenure ended with an early exit from the T20 World Cup 2021, it was nothing more than a spot on a stunning tenure with the team across formats. From ICC finals to historic Test series wins, Shastri saw it all during his time with the side.
The former India cricketer undoubtedly took the national side to great heights during his stint as a full-time coach since 2017. The Asian Giants won plenty of overseas Test matches, including the historic series victories in Australia (twice) and leading one in England with one more Test to go. It was under his tenure that the team braved numerous odds around the world to prove its mettle.
Ravi Shastri pens a thank you note for the team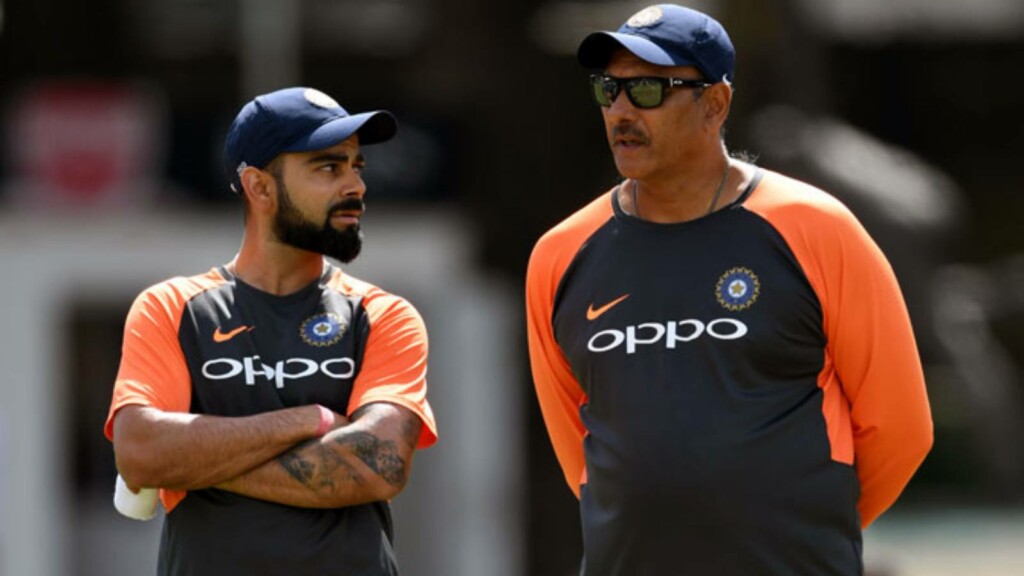 Days after stepping down as the head coach of the team, Ravi Shastri has penned an emotional message for the team. The cricketer-turned-commentator-turned-coach thanked the players for the memories they made together as he vowed his never-ending support for the India team.
"Now that the penny has dropped…thank you so much for making me part of this incredible journey. Memories that I will cherish and a team that I will continue to back till the time I'm able to watch the sport," his tweet read.
Ravi Shastri concluded his tenure as team India head coach with a "stirring speech" in the dressing room after Virat Kohli and Co beat Namibia in his final game as the team's coach. Shastri lauded the current members of the Indian team while calling them one of the best teams to have played the game.
"You guys as a team have over-exceeded my expectations with the way you have played. Over the last few years, you go across the globe, across all formats, and beaten everyone makes you one of the great teams that have played the game," Ravi Shastri stated.
Also Read | T20 World Cup 2021: Shane Warne predicts the winner of the tournament