In a surprising turn of events, Rohit Sharma has been named the captain of the ODI team. Rohit replaced Virat Kohli as the full-time T20 captain earlier and has now gone on to become India's white-ball captain. The change in captaincy comes as a surprise ahead of the 2023 World Cup which will be held in India.
Rohit Sharma was also named the vice-captain of the Test team ahead of Ajinkya Rahane, who has been struggling lately. Rahane was dropped from the playing XI against New Zealand in his hometown Mumbai on the pretext of a mysterious hamstring niggle. And the move could be seen coming for some quite now.
Rohit Sharma's old tweet resurfaces
as has been the trend recently, an old tweet of Rohit Sharma has resurfaced following his appointment as India's white-ball captain. In the 11-year-old tweet, Rohit promised to answer his critics with the bat and he has successfully done on his way to the top. From a failed lower middle-order batter to an accomplished opener across formats and captaining his national team, Sharma has come a long way.
"People have questioned whether I deserve to be on the team for the world cup. I prefer to answer with my bat," the tweet read.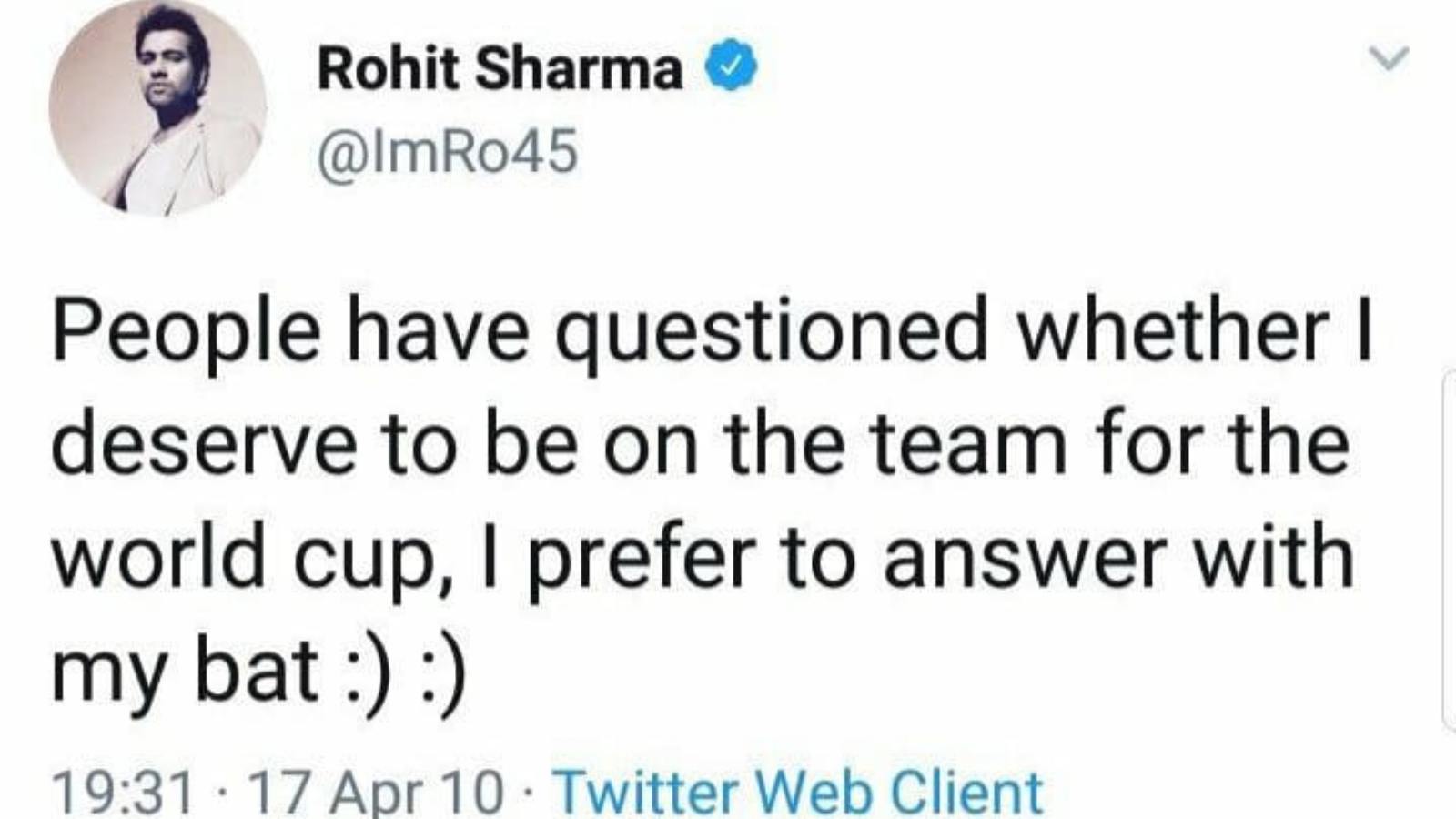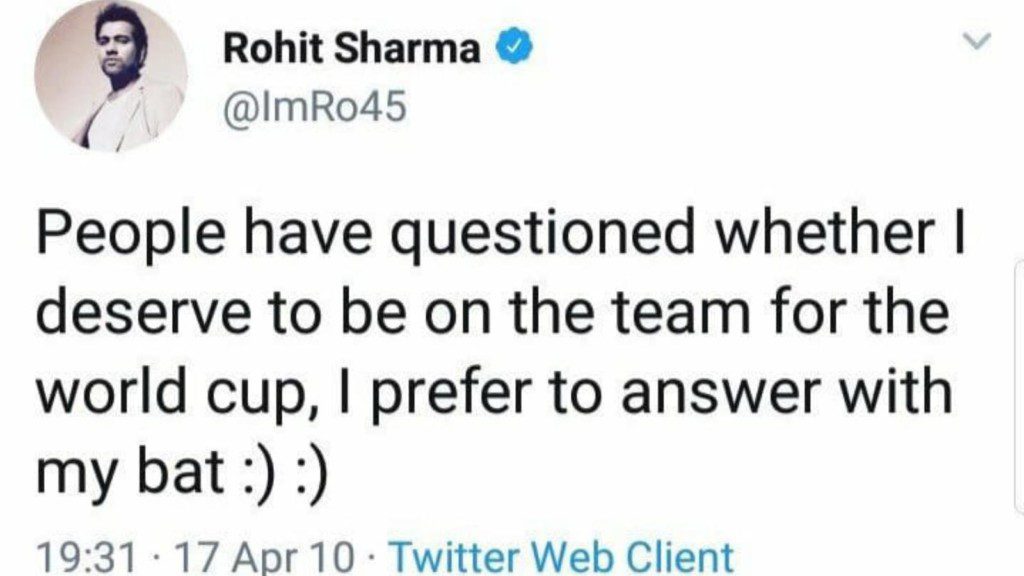 While Rohit Sharma has been highly successful in the IPL, he is relatively untested on the international circuit. And with that inexperience as a leader, Rohit will now lead India to two World Cups in two years. A momentous task awaits Rohit in the upcoming years and he will have to step up his game if he is to deliver to the management's expectations.
Also Read | Danny Morrison picks the most overrated cricketer of the current generation