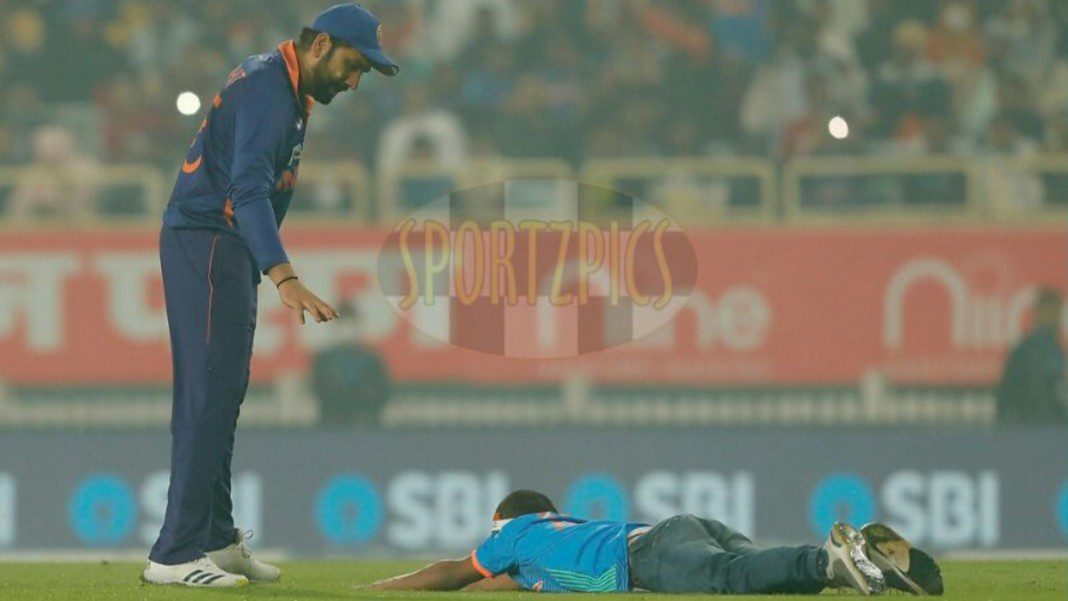 India's new T20I captain Rohit Sharma is undoubtedly one of the biggest names in the history of Indian cricket. With three double centuries in ODI cricket, Rohit has etched his name in the history books. Following a long wait, the Mumbai opener has been handed the responsibilities of leading the side in the shortest format.
Rohit Sharma got off to a good start in his first game as the full-time T20I captain of India and the team is in a strong position in the second game under his leadership. The second T20I against New Zealand saw the Indian bowlers pull off yet another great effort as they bounced back to restrict the Kiwis under 160 after they got off to a rollicking start.
Rohit Sharma's fan tries to touch his feet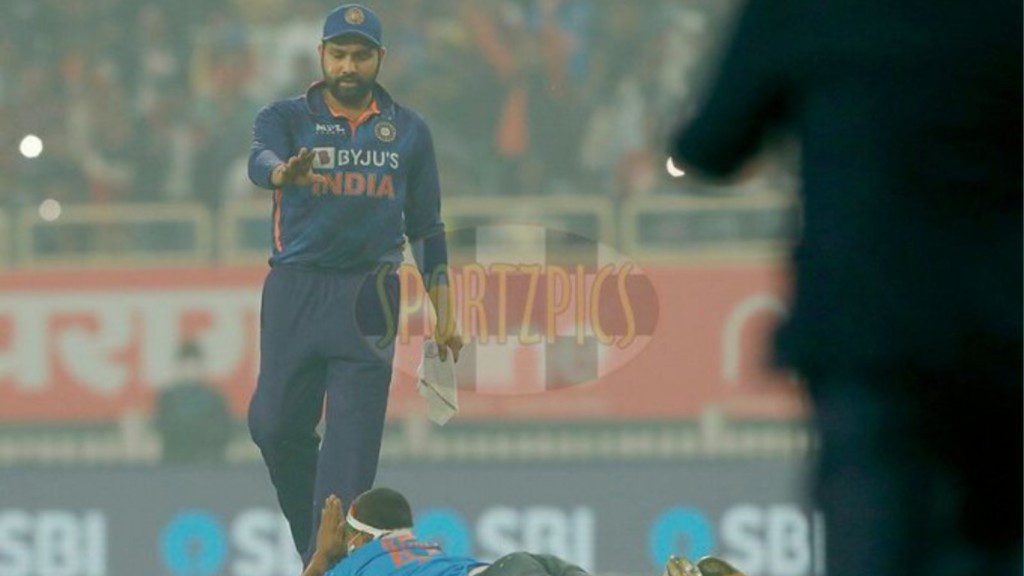 Given Rohit Sharma's heroics with the bat, he is nothing short of an idol for numerous Indians. We have often seen fans encroaching the field to meet their players and Rohit has been in the middle of such incident twice before it happened yet again in Ranchi during the second T20I.
In his second game as India's full-time captain, Rohit yet again won the toss and chose to bowl first. It was during the first innings that a fan eloped the fence and came rushing in to meet the new skipper. He even tried to touch Rohit's feet, fortunately the admirer didn't physically touch the opener knowing the consequences of a bio bubble breach for his idol.
Following the incident, Twitteratis were quick to hail Rohit Sharma and his fandom. In the second innings, India continued their onslaught with the bat and are now steadily moving towards a 10 wicket victory with both the openers looking in great touch. With a win, India will seal the T20I series against New Zealand and will have the luxury of experimenting in the final game.
Also Read | Who is Rachin Ravindra? Meet New Zealand cricketer named after Rahul Dravid and Sachin Tendulkar