Bangladesh's star player Shakib Al Hasan plays the game of cricket with a lot of passion. However, sometimes that passion can backfire on the player itself.
Shakib experienced that first-hand in a recent match of the Dhaka T20 League. Al Hasan made an LBW appeal to the umpire, but the official didn't even budge and gave not-out. Following this decision of the umpire, Shakib completely lost his cool and released his frustration on the field.
At first he was seen kicking the stumps while exchanging some words with the umpire. But that was not all as he later on got into another argument with teh on-field umpire and this time decided to uproot all three stumps at once to display his anger.
It is quite evident that the 34-year-old will face some consequences for these actions. He was already in a tough spot due to receiving an international ban from ICC for allegedly being involved with a bookie.
Shakib Al Hasan pens down an apology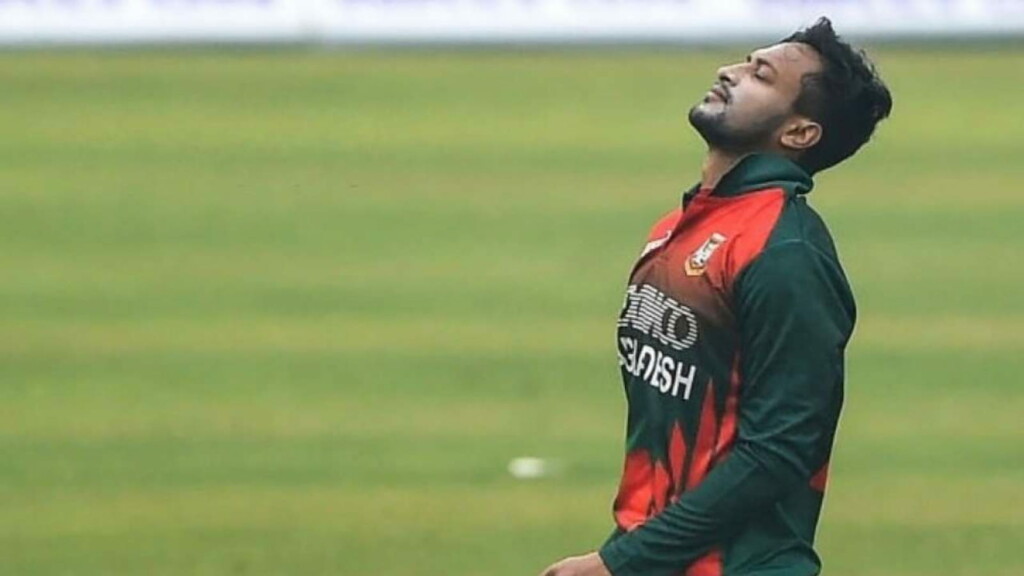 Being emotional in a game is not a new thing, but controlling them is quite essential for any athlete to become successful. In this case, Shakib failed to do so. Later on, he penned down an apology to cricket fans and said:
"Dear fans and followers, I am extremely sorry for losing my temper and ruining the match for everyone and especially for those who are watching from home. An experienced player like me should not have reacted that way but sometimes against all odds it happens unfortunately. I apologise to the teams, management, tournament officials, and organizing committee for this human error. Hopefully, I won't be repeating this again in the future. Thanks and love you all [heart emoticon] SAH."
It is all but confirm that Shakib will be penalised for his actions. However, maybe this apology could reduce the degree of his punishment.
What are your thoughts on Shakib Al Hasan losing his cool on the field? Feel free to let us know your views in the comments section below.
ALSO READ: WATCH – Shakib Al Hasan builds his perfect 360 batter
ALSO READ: India vs Sri Lanka: 5 key players feat. Hardik, Manish Pandey and Kulcha