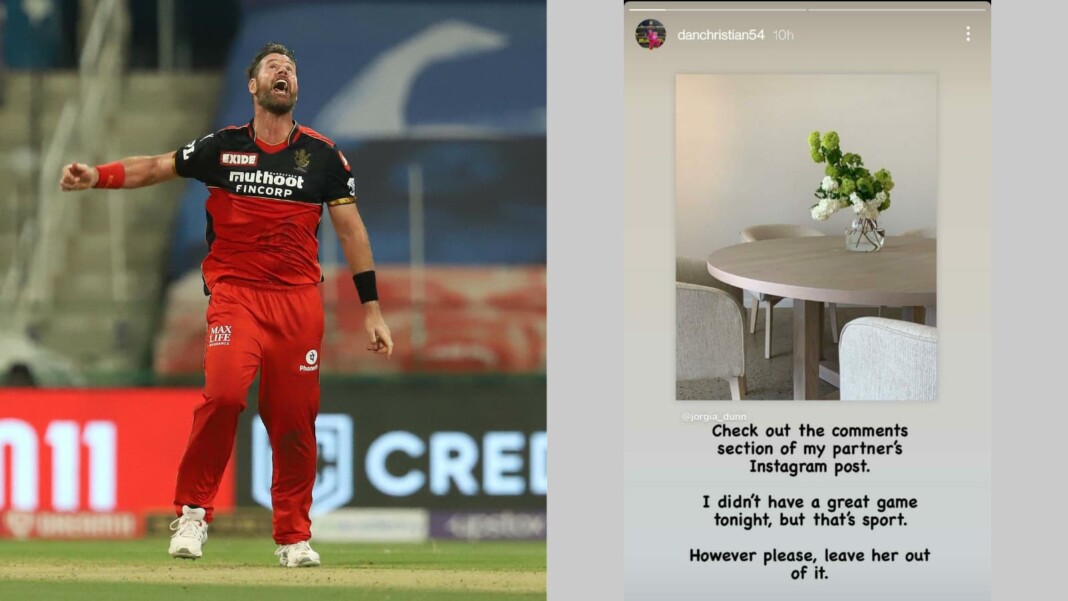 The outstanding journey of Royal Challengers Bangalore (RCB) came to a sour end as they suffered a miserable defeat against Kolkata Knight Riders (KKR) in the eliminator of IPL 2021. However, adding salt to their wounds, RCB players underwent online abuse by the 'so-called' fans and supporters.
Australian all-rounder Dan Christian, who had a mediocre outing in Sharjah, became the prime victim of this disgusting act. Moreover, this didn't end here as his partner was too targeted by the netizens. Calling this out, he wrote: "Check out the comments section of my partner's Instagram post. I didn't have a great game tonight, but that's sport. However, please, leave her out of it."
Glenn Maxwell comes in support of Dan Christian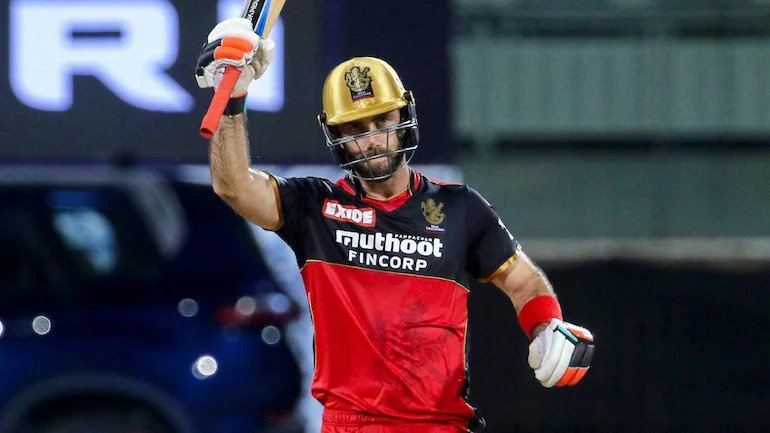 Glenn Maxwell, who emerged as one of the top performers for the Bangalore-based franchise in IPL 2021, came in support of his Australian teammate. The swashbuckling all-rounder addressed the abuse he and Christain received on the social media platform.
The 32-year-old tweeted:
"Great season by RCB, unfortunately, we fell well short of where we thought we should be. Doesn't take away from an amazing season!! Some of the garbage that has been flowing on social media is absolutely disgusting! We are human beings who are giving our best each and every day. Try being a decent person maybe instead of spreading abuse….
"Thank you to the REAL fans that shared love and appreciation for the players giving their all! Unfortunately, there are some horrible people that make social media a horrible place to be. It is unacceptable!!! Please don't be like them!!!"
In a tweet he put out an hour later, Maxwell wrote: "If you comment abuse on one of my teammates/friends social media with negative/abusive rubbish, you will be blocked by everyone. What is the point of being a terrible person? There is no excuse!!!"
Also Read | Top 10 Hilarious Memes on Royal Challengers Bangalore's Poor Show at IPL 2021 Against Kolkata Knight Riders
Also Read | 'The end of an era': Twitter hails 'King Kohli' as his stint as skipper of RCB comes to a close