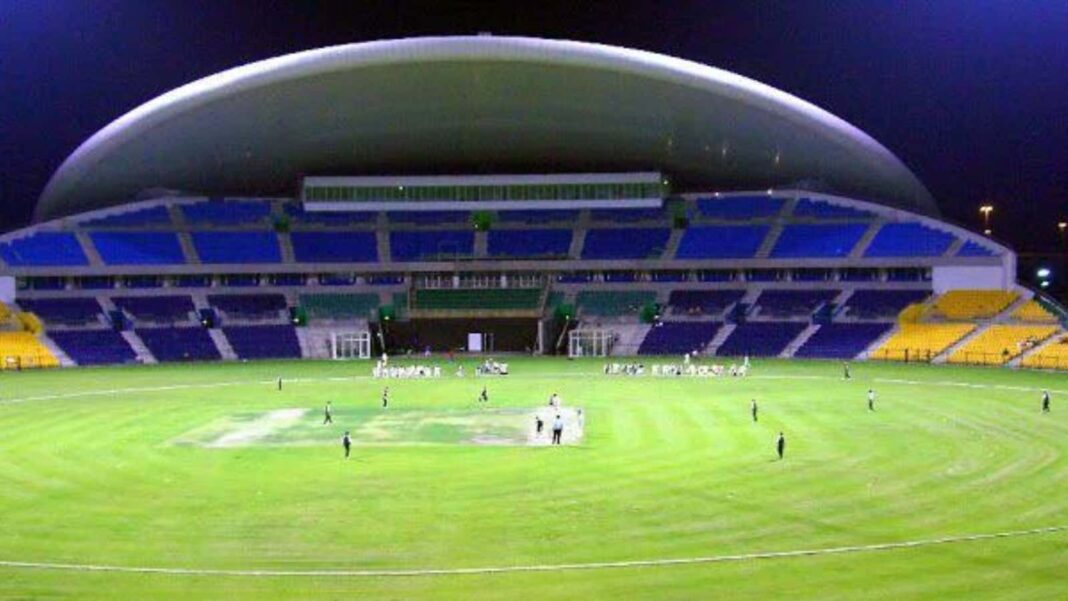 The 7th edition of the World T20 Championship has already kicked off with some exciting games being already witnessed in group stages. The 7th edition is being played in the United Arab Emirates and Oman. Sheikh Zayed Stadium is one of the largest stadiums in the UAE and its image is pictured on the AED banknotes also.
The Sheikh Zayed Stadium got its name from former President of the United Arab Emirates Sheikh Zayed Bin Sultan Al Nahyan. The second half of the Indian Premier League was played in this stadium this year. Last year's Indian Premier League too was played in the Middle East with Sheikh Zayed stadium hosting some games.
The stadium has been home to Pakistan Cricket Team after the country faced a ban to host matches from the ICC after the Sri-Lankan team was attacked during its tour to Pakistan in 2009. Pakistan Cricket team has hosted teams like England, Australia, South Africa, West Indies and Sri Lanka since then.
English County teams like Lancashire, Sussex and Surrey too, have played here in 2009. The stadium has hosted 46 T20I till now with 22 games being won by the team batting first and 24 games won by the team batting second. The first half of the 2014 IPL season was also held here along with Sharjah Cricket stadium.
Sheikh Zayed Stadium Average Score
The average 1st innings total at the Abu Dhabi Cricket Stadium is 138 while the average second innings total at this stadium is 128. The highest total at this stadium is 225/7 (Ireland Vs Afghanistan,2013) while the lowest total is 87 (Hong Kong Vs Oman,2017).
Sheikh Zayed Stadium Capacity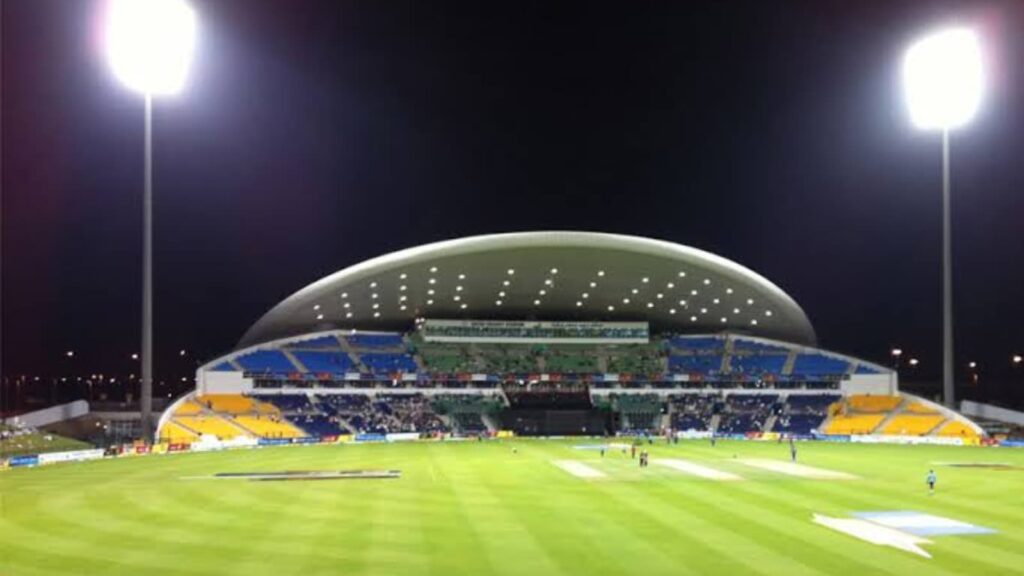 The stadium's seating capacity is 20000 but due to the Coronavirus Pandemic, all seats are not expected to be filled. The Abu Dhabi stadium has two ends, North End and Pavilion End.
Fixture List
Group 1
Australia Vs South Africa- October 23
England Vs TBA- October 27
South Africa Vs TBA- November 2
West Indies Vs TBA- November 4
Australia Vs West Indies- November 6
Group 2
TBA Vs TBA- October 27
Afghanistan Vs TBA- October 31
Pakistan Vs TBA- November 2
India Vs Afghanistan- November 3
Newzealand Vs Afghanistan- November 7
Knock Out games
Semi-final 1- November 10
Year Of Establishment
The stadium was established in May 2004 at a cost of $23 million. It was revamped keeping in mind the modern international standards and it boasts of some high-class facilities to host other events also.
Also Read: All you need to know about Sheikh Zayed Stadium: Fixture list, Average Score, Capacity and more