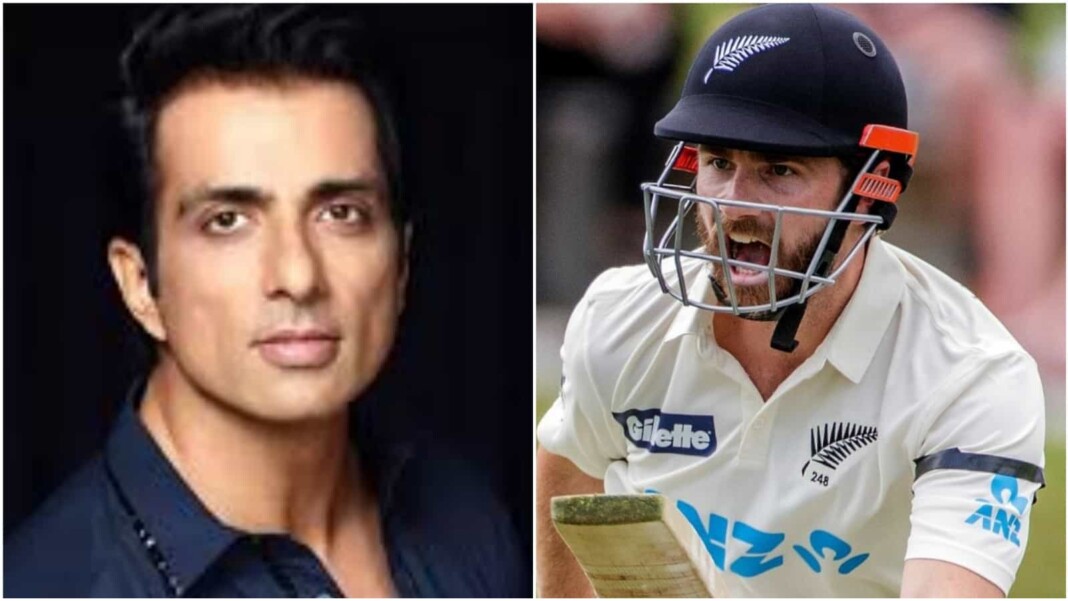 The World Test Championship final is the ultimate Test where the inaugural champion of this ICC tournament will be decided. After two years of hard work and dedication, India and New Zealand were named the two finalists of this prestigious tournament.
However, due to constant interruptions by rainfall, the flow of the match was disturbed numerous times. Following it, New Zealand skipper Kane Williamson was looking in scary at the crease and could have taken the match out of India's hands.
Sonu Sood wins hearts of fans with an awesome reply
Since the subcontinent was hit by COVID-19 pandemic, actor Sonu Sood has been one of the most helpful people out there. He has won the hearts of fans on countless occasions and the 47-year-old did it once again.
But this time around he didn't do that by his acting or donations, but an awesome reply to an Indian cricket fan.
After the worrying fan asked Sood to help in getting the wicket of Williamson, Sood told him to trust in our team. Soon after this tweet, pacer Ishant Sharma took the wicket of the New Zealand skipper.
The NZ team that was once looking in a strong position, crumbled on day 5 of the match. They could only muster up a lead of just 32 runs.
Now, the Men in Blue are batting and will hope to put a fighting total on the board. Due to two days of the match being washed off, it's most likely that the game will end as a draw.
However, if India can put a big score on board by reserve day's morning session, they might have a shot at winning the WTC final.
What are your thoughts on Sonu Sood's comments? Let us know your views in the comments section below.
ALSO READ: WTC Final: Kane Williamson shares an update on his elbow injury ahead of match against India