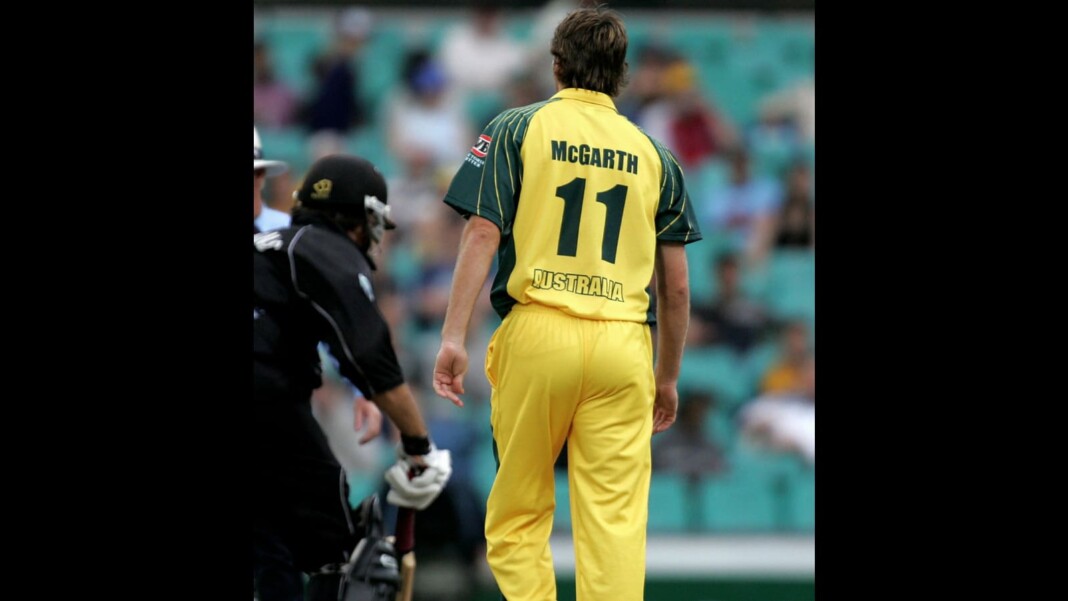 Australian pacer Glenn McGrath is one of the greatest bowlers of all time in the game of cricket. The 6'6 tall McGrath troubled many a batsman with his stupendous lines, lengths as well as movement. He played a total of 124 Tests for Australia and picked up a whopping 563 wickets at a stunning average of 21.64. In the ODI format as well, he was one of the best in history as he picked up 381 wickets in 250 matches.
McGrath did not bowl express pace and yet his consistent lines and lengths along with his accuracy and seam movement meant that batsmen found him extremely difficult to pick. His high wrist action and follow through also made him a different bowler to his contemporaries. Although he didn't bowl traditional swing in the early days of his career, he developed the skill and proved to be effective in that regard as well.
Watch – Glenn McGrath's name gets misspelled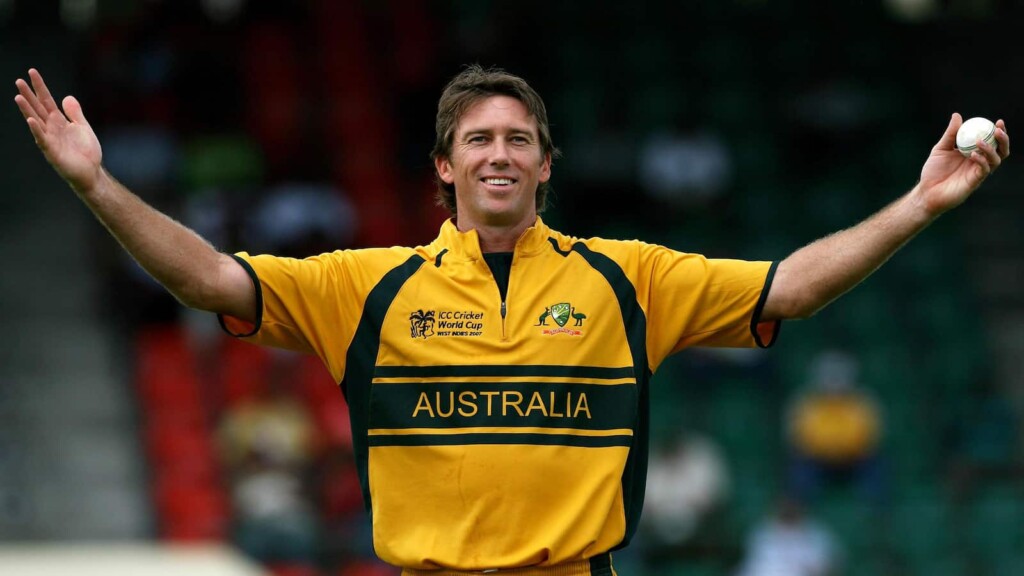 In what was Glenn McGrath's 194th ODI, Australia faced New Zealand in Sydney. With regard to action on the cricket field, the Aussies batted first and put 261 runs on the board. Adam Gilchrist and Darren Lehmann hit half-centuries. In reply, a fifty from Chris Cairns and some lusty blows lower down the order from Kyle Mills and Daniel Vettori could not see the Black Caps home as they fell short by 17 runs with Man of the Match Brad Hogg taking 3 wickets.
The highlight of the match was however, McGrath's jersey as it was misspelled saying, "McGarth". This mishap was noticed by the crowd behind him as well as the commentators who decided to poke fun saying, "Well he hasn't been playing long, has he? You can blame the bloke you made the name on the back of his shirt. It's his 200th game is it close to it? The bloke in the green hair hasn't picked it up. Maybe he has now. Who is this guy fielding in front of me?"
Also Read: "He was one of us" – A Pakistani writer recalls watching Sachin Tendulkar in 1989
Also Read: WATCH – Tim Seifert breaks down while speaking about experience with COVID-19 in India