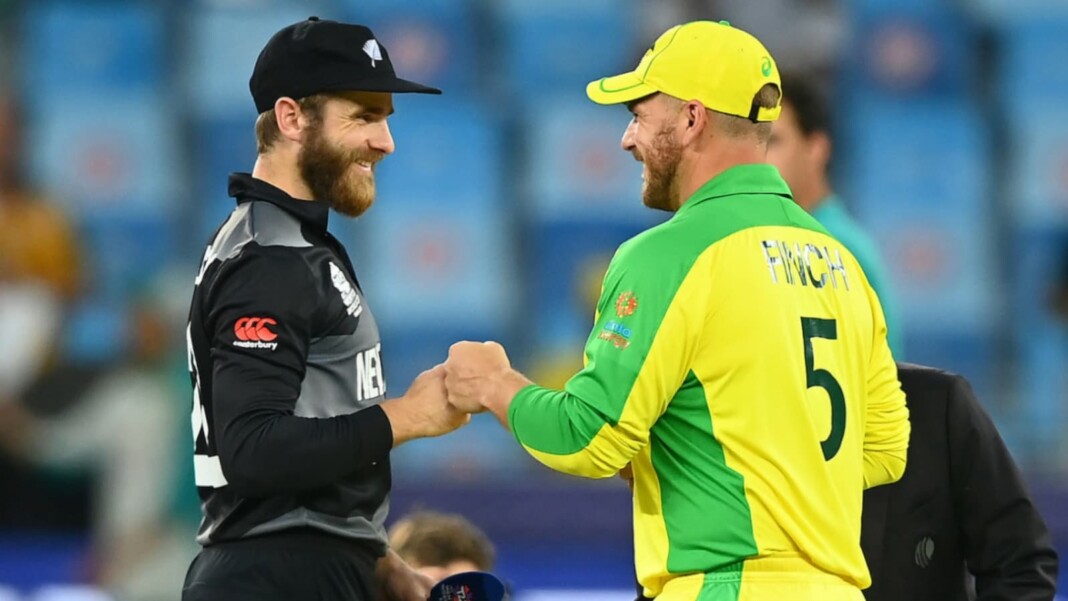 The 2021 ICC T20 World Cup has come to an end with a triumph in favour of the Australian team in the final match against New Zealand on Sunday. The 'Men in Yellow beat the Kiwis by eight wickets with the help of an all-round performance at the Dubai International Cricket Stadium, Dubai.
However, just like most of the games, the team that won the toss, went on to win the match as well. In this case, the coin had fallen in favour of the Aussie skipper Aaron Finch, who opted to field first (as expected). Earlier, both Australia and New Zealand captains won the toss and asked their opponents to post a target on the board. Notably, this was a similar pattern in most of the league games as well where the team batting second went on to win the match well.
The title-winning kangaroo leader also didn't shy away from talking about the advantage of winning the toss in the recently-concluded tournament.
"It (toss) did play a big factor, to be honest. In T20 cricket, you need a bit of luck, don't get me wrong. Of course, you need a bit of luck. We won six out of seven tosses, which goes a long way. But we've played some really good cricket. We played cricket where we put teams on the back foot because we were aggressive," Finch said during the post-match presentation ceremony.
"Win toss, win match" – An un'dew' advantage
The dew factor turned out to be one most influential reasons behind the toss-winning captains opting to field first in the 2021 T20 World Cup. Out of the 23 matches played between full-member nations at the Super 12 stage, 18 were won by the team chasing, and 15 by the team that won the toss.

The exceptions to this trend include South Africa's 10-run victory over England, the English side's 26-run win over Sri Lanka, Sri Lanka's dead-rubber defeat against the West Indies, Bangladesh's overall poor showing regardless of the toss, and all three of Afghanistan's losses.
The Twitterati was also quick to react to this inclination towards the toss-winning sides. Here are some of the top tweets on this topic:
Also Read | WATCH: 'Unusual celebrations' – Australia cricketers drink from shoes after T20 World Cup 2021 triumph
Also Read | WATCH – Steve Smith, David Warner and the Aussies erupt in celebration as they win maiden T20 World Cup