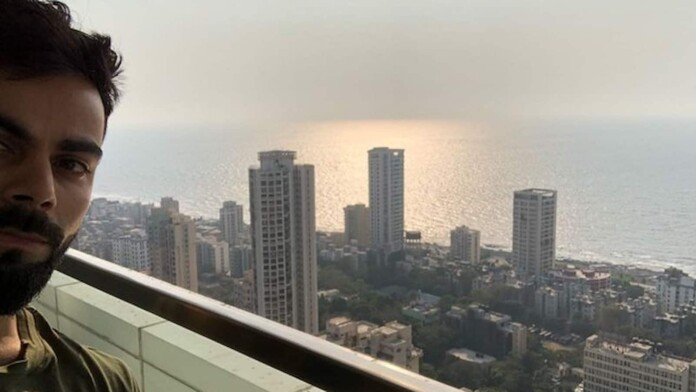 Indian cricket captain Virat Kohli is among the most wealthiest cricketers in the world. Thanks to his brand value and the number of endorsements that he does, Kohli has created a name for himself as one of the most iconic sportspersons in the world. His net worth is more than Rs. 600 crore and it's only set to increase with time.
Kohli lives in a luxurious apartment in Worli which he bought in 2016. He lives along with his wife Anushka Sharma and daughter Vamika in the 35th floor of the Omkar 1973 towers. Kohli also has a 80 crore Gurugram Bungalow to his list of lavish apartments followed by the mansions in Mumbai and Worli.
Where does Virat Kohli live?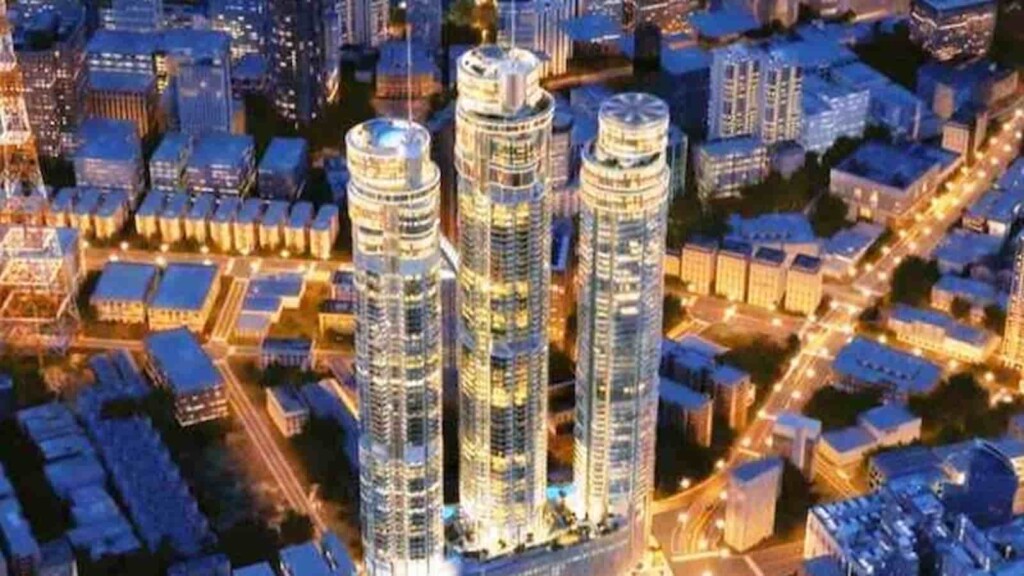 The cricketer had brought himself a luxurious house in Worli in 2016 and that is where he lives. The house of Virat Kohli is in the 35th floor of the Omkar 1973 towers which provides a spectacular view from the window of the apartment. The apartment is still under construction and until then Virat Kohli and his wife Anushka Sharma reside in another apartment which is also situated in Worli.
Where is the house of Virat Kohli?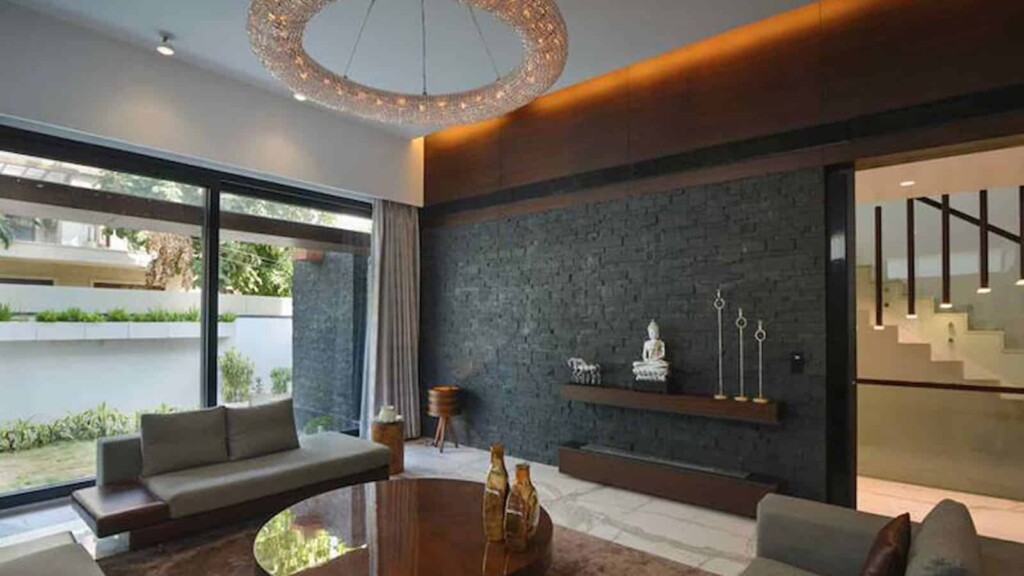 The 32 year cricketer has also bought a lavish mansion in DLF phase 1 of Gurugram, Haryana. According to the reports of menxp.com, Kohli has spent over 80 crores for the currently purchased monumental building in Gurugram. This building consist of a awe-inspiring drawing room with wooden furniture surrounded by glass wall.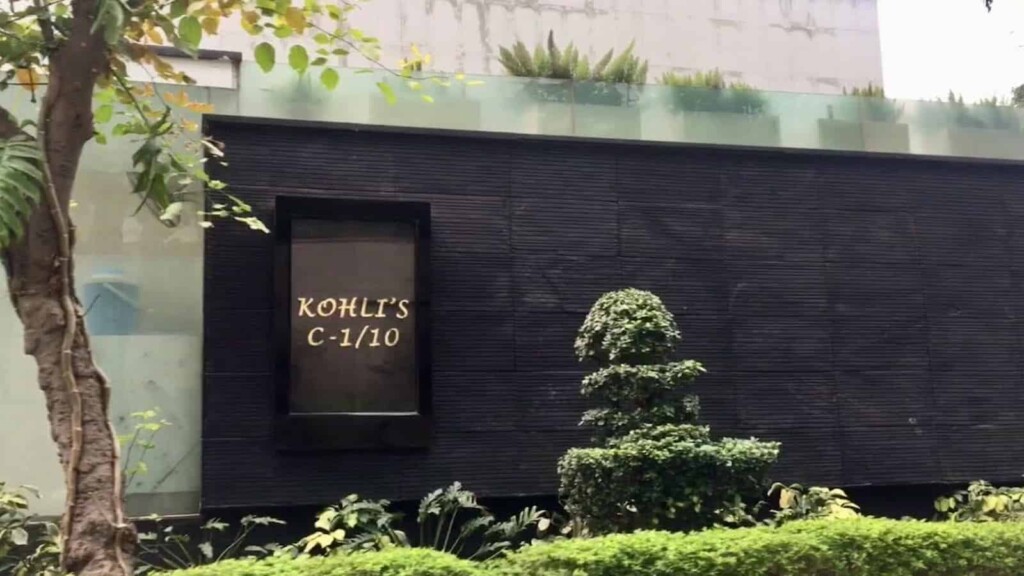 Moreover it has a well equipped bar, furnished and spacious living room covering an area of 500 square yards and a well connected corridor. In 2015, Kohli and his family had moved to the residence before the cricketer went on to Mumbai to stay with his wife, Anushka Sharma.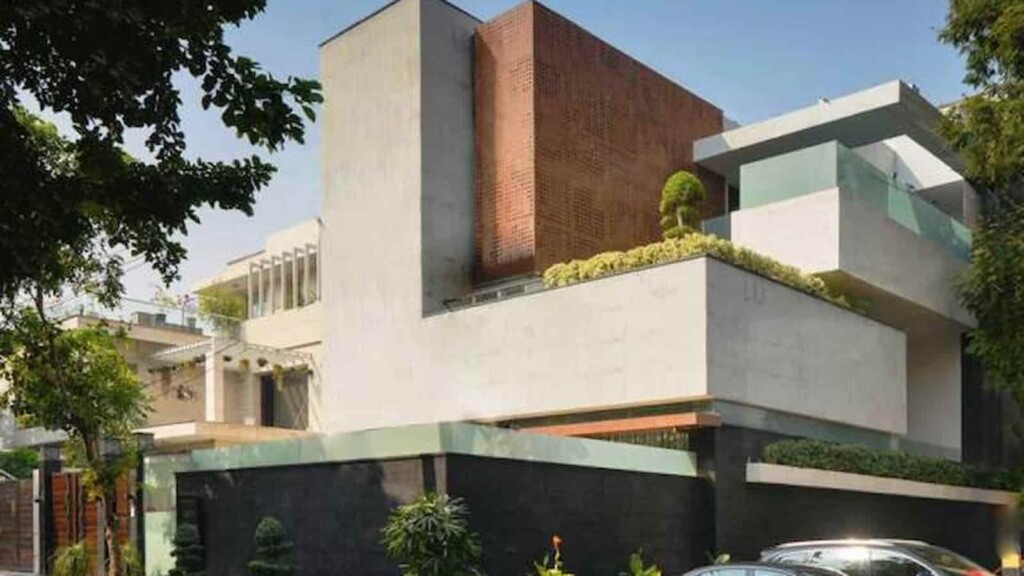 The net worth of the wealth owned by Virat Kohli is estimated by the Forbes to be nearly 196 crores of rupees (USD$26 million) as of the fiscal year 2019-20. It is to be noted that the major part of his net worth consist of the yield from own business and endorsements. The Indian skipper receives an overall annual salary of 24 crores which includes the 7 crore salary from Board of Cricket Control in India (BCCI) as a category A+ grade cricketer and 17 crore salary from RCB franchise in IPL.
Also read: "It's pretty self-explanatory" – Cameron Bancroft hints Aussie bowlers were aware of ball tampering