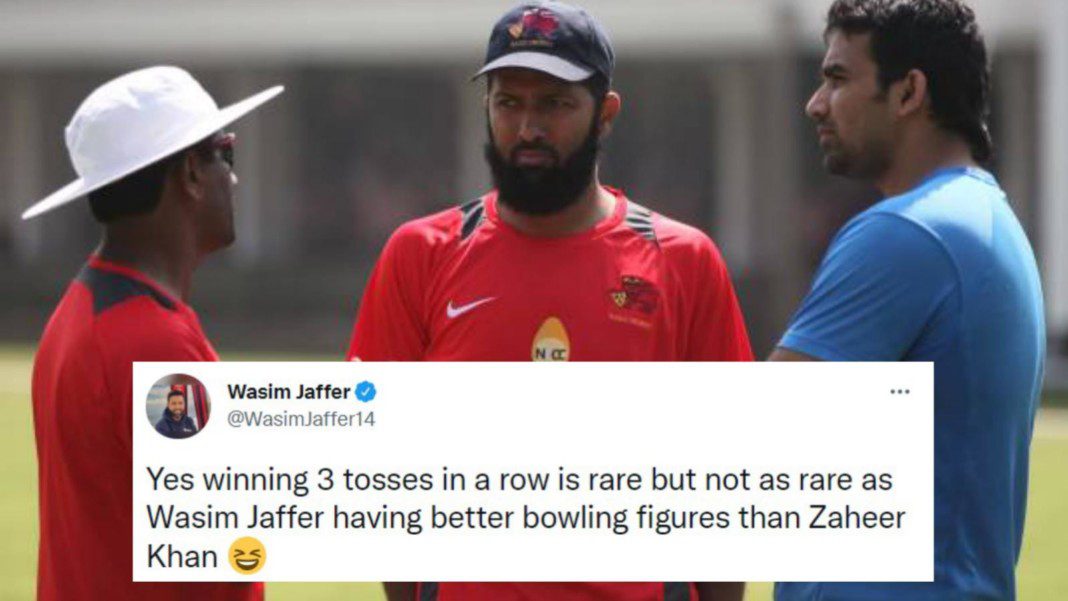 In the recently concluded T20I series against New Zealand, India's new skipper Rohit Sharma won the toss in all three games. The rare feat has got Wasim Jaffer and Zaheer Khan involved in a funny banter over rare occurrences in cricket. It all started with Zaheer's tweet hailing Rohit for the rare feat.
Rohit took over team India's captaincy in the shortest format from Virat Kohli. While Kohli was famous for losing the toss more often than not, Rohit pulled off a miracle winning his first three tosses as the side's new full-time captain. The feat got the cricket fraternity talking and the legendary Zaheer Khan even joked if the coin had a secret chip embedded in it.
"Still can't believe India won three out of three tosses in the recent series. Did the coins have a secret chip, just like the currency notes? just kidding, can you recall more such rare moments?" Zaheer's tweet read.
Wasim Jaffer and Zaheer Khan come up with cheeky digs at one another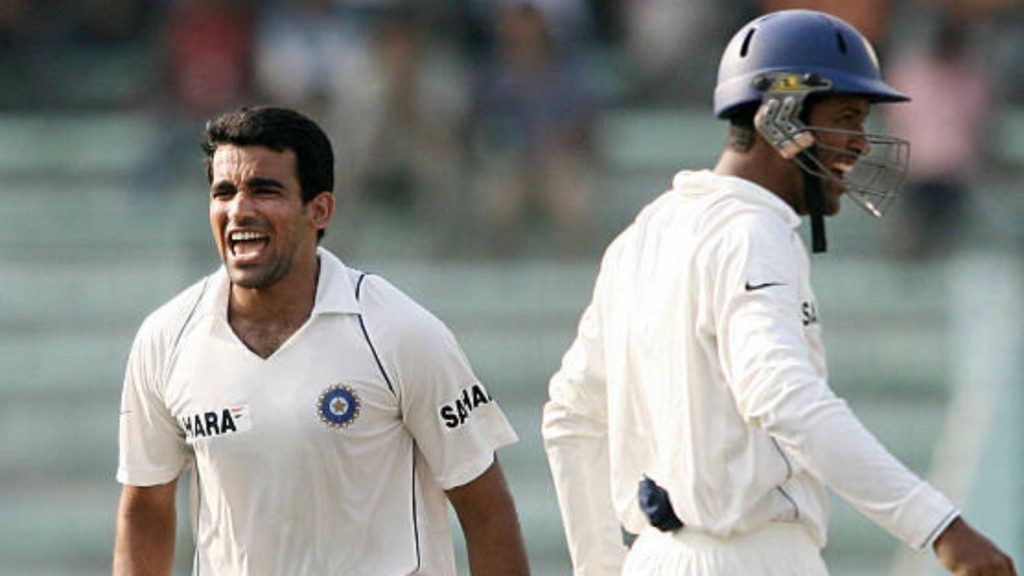 Jaffer who is renowned for his sarcastic tweets came up with a hilarious reply. Sharing the screenshot of India's bowling scorecard of the 4th Test against West Indies in 2002. Jaffer picked up two wickets in the game and even had a better economy than Zaheer. And the domestic stalwart was quick to point out the rare occurrence.
"Yes winning 3 tosses in a row is rare but not as rare as Wasim Jaffer having better bowling figures than Zaheer Khan," Jaffer's tweet read.
Zaheer Khan is not one to back down from a fight and came with a sly dig. The swing king came up with a screenshot of the fifth Test match against West Indies in 2002, the same series which Jaffer earlier referred to. In the game, Zaheer outscored Jaffer in both innings as the former Mumbai batsman was dismissed for a duck in the first innings.
"Equally rare is Zaheer Khan outscoring @WasimJaffer14 in not one but both innings of a test match!" Zaheer shot back.
In his defence, Wasim Jaffer asserted that bowlers get to bat in almost every other Test match while batsmen like him to get to roll their arms over rarely. Implying that Zaheer outscoring him is not a very rare phenomenon in the game. "Wasim Jaffer doesn't get to bowl every test but Zaheer Khan gets to bat (almost) every test," Jaffer writes.
Having clean swept the T20I series, India will now take on New Zealand in a two-match Test series, starting Wednesday, November 25 in Kanpur. This will be the first meeting between the two stalwart sides in the longest format since the ICC World Test Championship (WTC) final in June.
Also Read | WATCH – Andre Russell almost saves a last-ball six in the Abu Dhabi T10 League