As per a recent update, all-rounder Hardik Pandya was seen rolling his arms in the nets on Wednesday. However, the Baroda cricketer wasn't bowling at full tilt though, only running off a few paces before the all-important match against New Zealand in the 2021 ICC T20 World Cup. 
According to a report in The Indian Express, India had an optional practice session at the ICC Academy Ground in Dubai. Here, the Junior Pandya initially underwent several fitness drills under the watchful eye of team physio Nitin Patel and assistant trainer Soham Desai.
Skipper Virat Kohli, head coach Ravi Shastri and mentor MS Dhoni had also kept a close eye on the 28-year-old as he bowled a few overs after a long time. Notably, Hardik's fielding drills lasted for almost 20 minutes and then he went to the nets for bowling. 
Here's the full video of Hardik Pandya bowling in Dubai:
Virat Kohli sheds light on Hardik Pandya's bowling fitness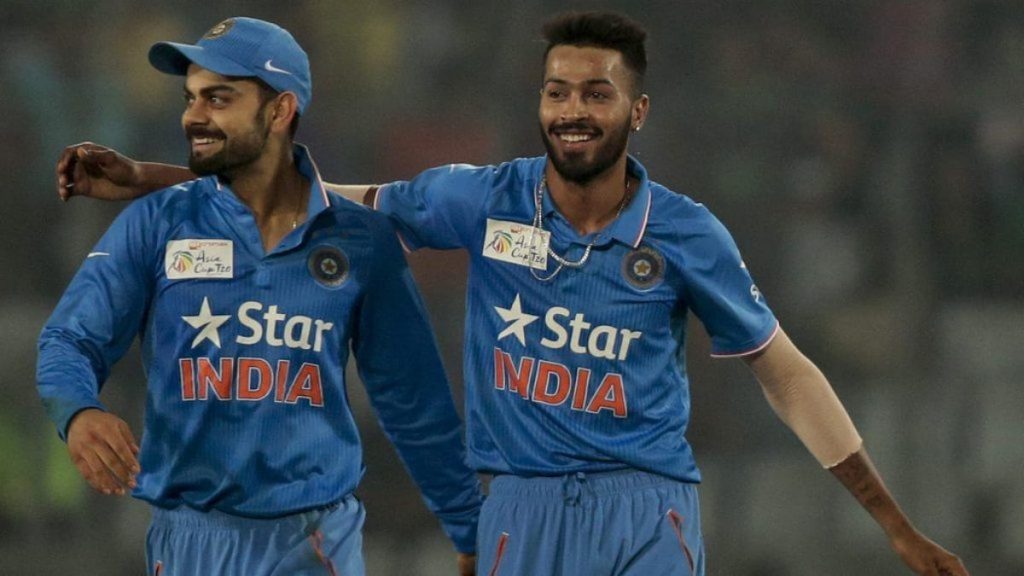 Team India had lacked the services of the sixth bowling option during the maiden game against Pakistan in the ongoing T20 WC. However, Virat Kohli had earlier cleared that the flamboyant all-rounder will be able to bowl two overs for the side during the T20 World Cup at some stage.
"Well, I honestly feel that Hardik Pandya presently with his physical condition is getting better in terms of being prepared to bowl at least two overs for us at a certain stage in this tournament and we strongly believe we can make the most of the opportunity we have at our hand till the time he starts bowling. We have considered a couple of other options to chip in with overs so we are not bothered about that all," Kohli had said during the pre-match press conference.
Also Read | Twitter Battle: Harbhajan Singh reminds Mohammad Amir of 'spot-fixing scandal as the duo indulges in an ugly verbal spat
Also Read | Fans chant "security, security" as Pakistan defeat New Zealand 5 wickets