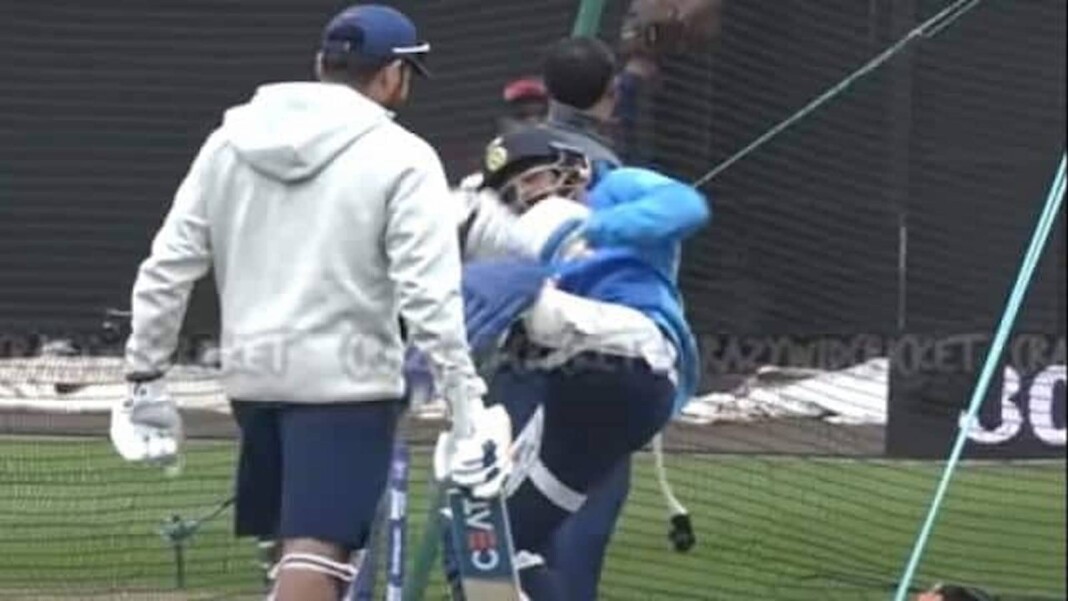 Indian batsmen Virat Kohli and Rohit Sharma are undoubtedly two of the best batsmen in the world of cricket. Two modern-day legends of the game, the two also have a very good relationship with each other. Even as the media has come up with rumours and gossips while their fans have had disagreements on social media, the two have always had each other's backs and been loyal servants to Indian cricket.
Rohit is the vice-captain of the Indian team in the limited overs format and can often be seen interacting with Kohli. This was especially marked during the recent series against England where Kohli even sat out the last few overs of a match due to injury, handing over captaincy duties to Rohit who saw the close match through and received plenty of plaudits for his bowling changes and field placements.
Watch – Virat Kohli imitates Rohit Sharma's shot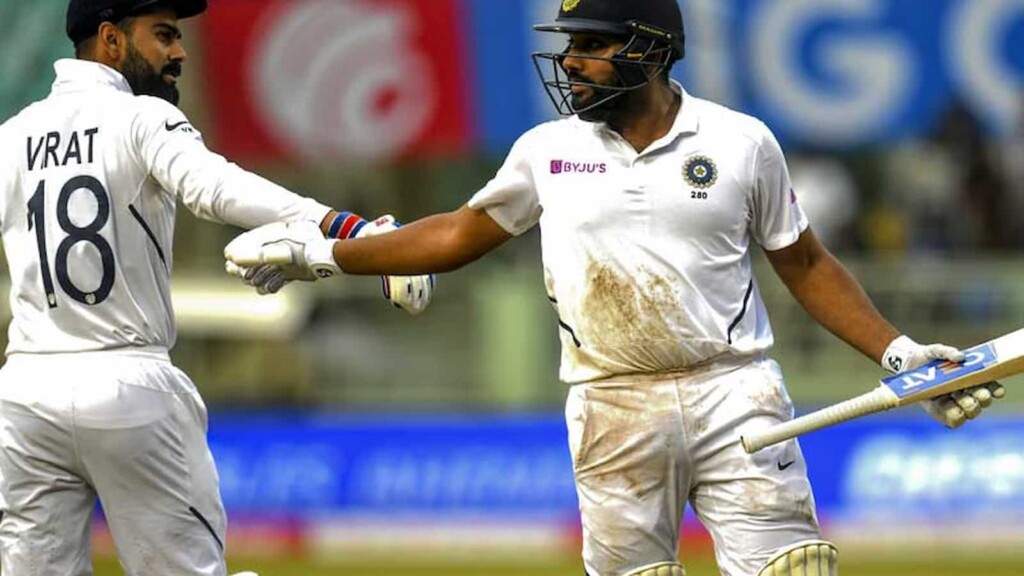 An old video has been doing the rounds on social media where Virat Kohli can be seen taking to the nets to practice. As Rohit Sharma walks past him, Kohli can be seen hilariously playing a pull shot like Rohit does, making for an excellent impression. Rohit doesn't react too strongly to it in the video as he walks past the skipper to continue with his training.
With regard to action on the cricket field next up, Virat Kohli and Rohit Sharma will be seen in the final of the World Test Championship (WTC) where India are scheduled to play New Zealand from June 18 to 22 at the Ageas Bowl in Southampton. The match will be the culmination of a two-year tournament and since it's the inaugural edition, there is bound to be a lot of spice in the encounter and it could turn out to be one of India's most important matches in the recent past.
Also Read: 'Papa Mickey Arthur will not always be there to safeguard you' – Shoaib Akhtar slams Mohammad Amir for not showing maturity
Also Read: 'His technique in some ways defies belief but has proved to be highly effective' – Richard Hadlee wary of Jasprit Bumrah's 'unorthodox action'