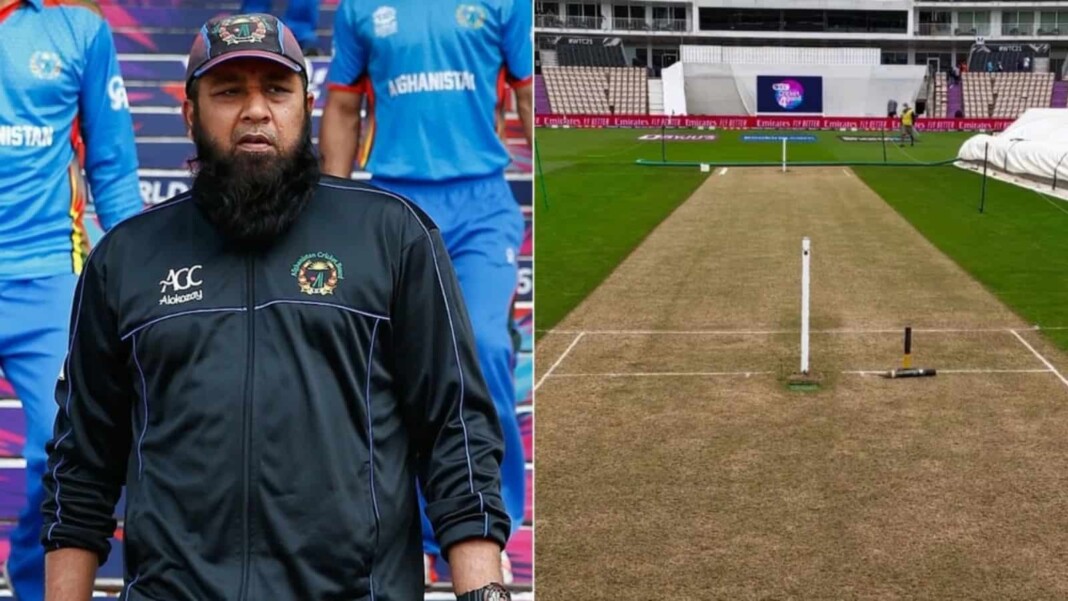 Despite two days getting washed out, the World Test Championship final managed to squeeze out enough time to deliver a result as New Zealand beat India by eight wickets to lift the inaugural WTC crown. With persistent rain washing away two entire days – Day 1 and Day 4 – the general consensus was that the outcome would be a draw. But India's fragile batting led them down as they could not bat out three sessions on the final day.
As a matter of fact, batting was never easy through the WTC final. With overcast conditions prevailing at the Ageas Bowl five out of six days, the situation was tailor-made for the bowlers and not so much for batsmen. India were bowled out for 217 and 170, while New Zealand managed 249 in the first innings, and weighing in on the same, former Pakistan captain Inzamam-Ul-Haq pointed fingers at the pitch that was used for the summit clash. In fact, he appeared perplexed with the pitch and expressed surprise over it.
"This Test match was six days long, and out of that almost four days saw consistent rain and still it got over within 2.5 days. No one mentioned this that who gave the idea that such a pitch should be used for the World Test Championship final, where only the bowlers were visible but the batting side went invisible? First thing is I don't understand is that for such a big game, how can you prepare such a pitch," Inzamam told to ANI.
"One Test in India, one in New Zealand" – Inzamam ul Haq's advice to make WTC Final more 'fair'
Former Pakistani batsman Inzamam ul Haq has given his two cents on the widely-debated format of the World Test Championship (WTC) final. He feels the ICC should shift to a more 'fair' two-Test summit clash, with finalists hosting one match each.
Inzamam ul Haq's observation comes in light of New Zealand's clinical win over India in the inaugural final in Southampton. The Kiwi bowlers looked at home in favorable conditions while the Indians, who were perhaps also a bit underprepared, struggled for their lines, lengths and form.
"My advice is that you make it two Tests, devise a points system, play one game in New Zealand – or whoever is the finalist – and the other in India. The result would have come out fairer in that case. If it were like the World Cup, where every match is played in the same country including the final, then it was different. So, it is just my opinion that in the future WTC, the finals should be on a home and away basis, hosted by both the finalists," he said.
Also Read: ENG vs IND: Joe Root believes England will leave behind rest and rotation policy during five-match Test series| BCCI recommends names of Mithali Raj and Ravichandran Ashwin for Khel Ratna Award.