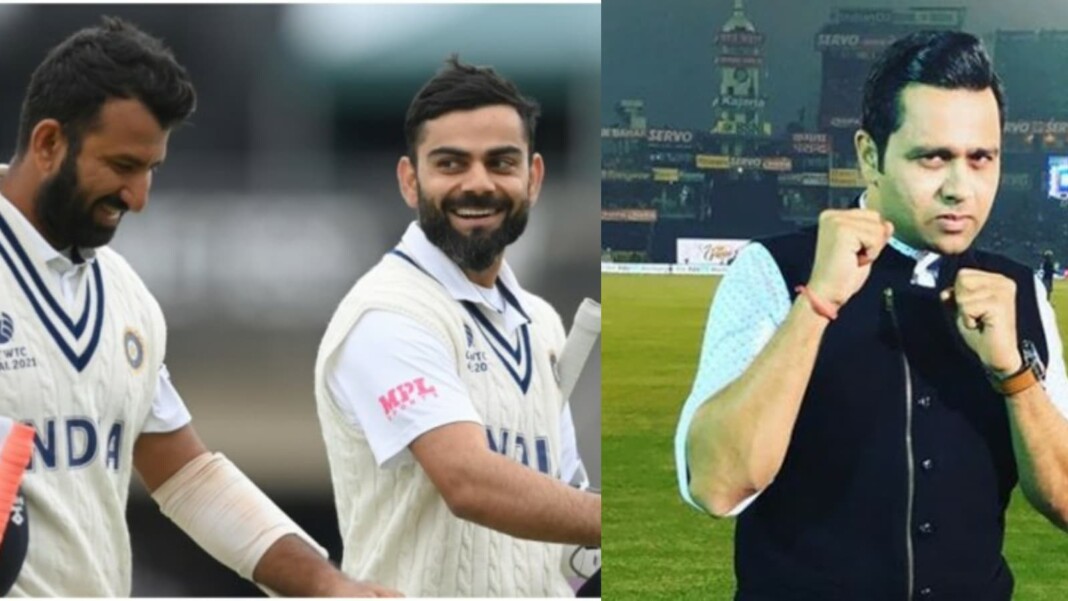 Former India cricketer Aakash Chopra has stated that the Virat Kohli-led side needs to make New Zealand bat for at least 50 overs to keep their hopes alive of winning the ICC World Test Championship (WTC) Final. 
The Indian team ended Day 5 at 64/2 with a lead of 32 runs and Kohli (8*) and Cheteshwar Pujara (12*) currently batting at the crease. As the WTC Final enters the reserve day, all three results in this clash are still possible.
In a recent video uploaded on his Youtube channel, Chopra highlighted that the team India will look to post a target of around 200 runs in 50 overs for the Kane Williamson-led side.
"India is 32 runs ahead. You need at least 50 overs to get New Zealand out. There are 98 overs to be played, out of which two overs will be for the changeover. So if you have to give them 50 overs, you are left with 46 overs.
"You would want to give a target of around 200 in 50 overs, minimum four runs per over. So you need to score around 170 runs in the remaining 46 overs. It is possible, it is nearly four an over," Chopra said.
'Pujara's like an insurance policy for India'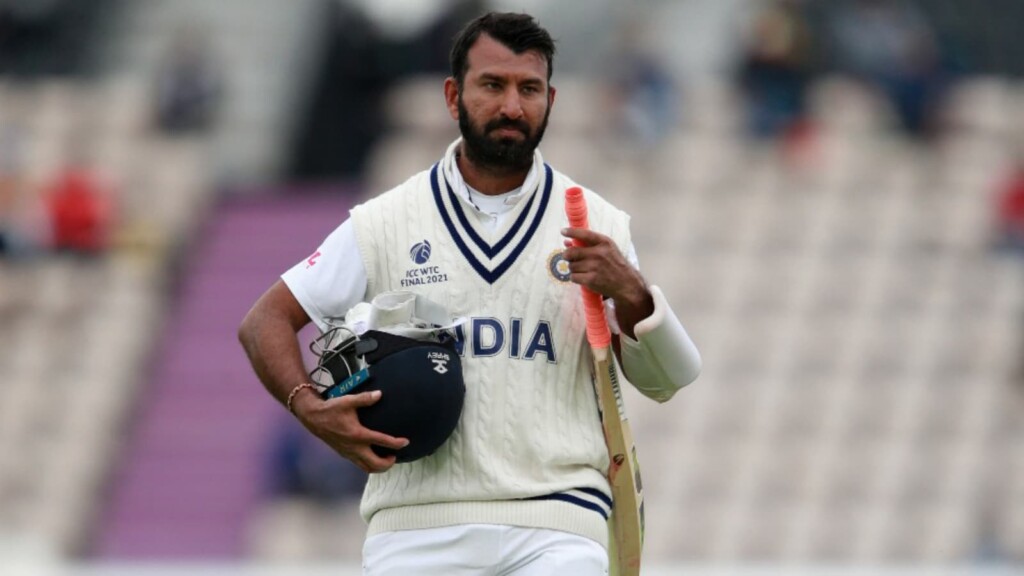 Aakash Chopra pointed out that Cheteshwar Pujara will continue playing at his slow pace while batsmen at the other end might play positive shots. 
"Pujara will not play fast, that's a surety. He is an insurance policy you have bought. So you will have to score runs quickly from the other end. It can be done, this will be the best batting day," Chopra added.
The cricketer-turned-commentator further added that apart from Kohli, Rishabh Pant, Ajinkya Rahane and Ravindra Jadeja also need to contribute quick runs to the team's total.
"For that to happen, Kohli has to continue with the form he came in with, Rishabh Pant's bat will have to fire, Rahane has to contribute and Jaddu will have to come and take it forward quickly," he signed off.
However, Aakash Chopra ended the video while mentioning that the WTC Final will most probably end in a draw as there isn't much time left in this game.
Also Read | WTC Final: Rishabh Pant, Cheteshwar Pujara, and Trent Boult Reveal Their Favorite Test Stadiums
Also Read | WTC Final: 'Lot of credit for Ross Taylor's wicket should be given to Virat Kohli,' says VVS Laxman