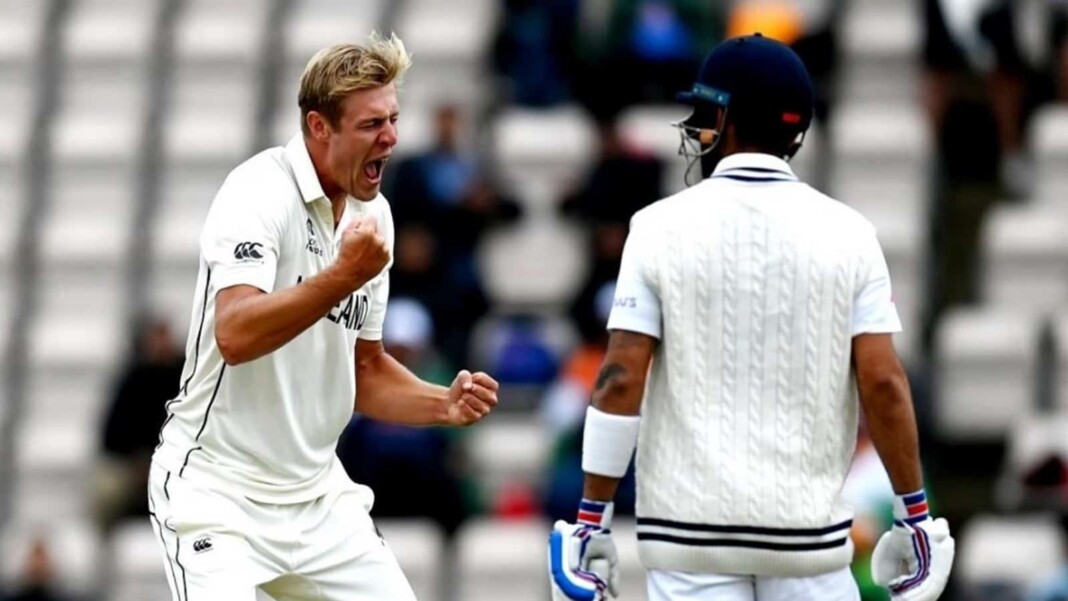 After a long wait of over 600 days, the World test Championship (WTC) final was finally kicked off on Saturday. On the second day of the rain affected Test, Kyle Jamieson scalped the wicket of Virat Kohli to trigger a batting order collapse of India. Following the wicket, Indian fans abuse Kyle Jamieson in the comment section of his Instagram post.
India were off to a fine, cautious start on the second day of the one-off Test against New Zealand. Skipper Kohli and his deputy Ajinkya Rahane looked solid as they battled their way through the Kiwi's five-pronged pace attack. Jamieson trapped Kohli in front of the stumps to set the well set Indian skipper packing. While Kohli reviewed the call, he lost the review as well as he made his way back to the pavilion.
Indian fans abuse Kyle Jamieson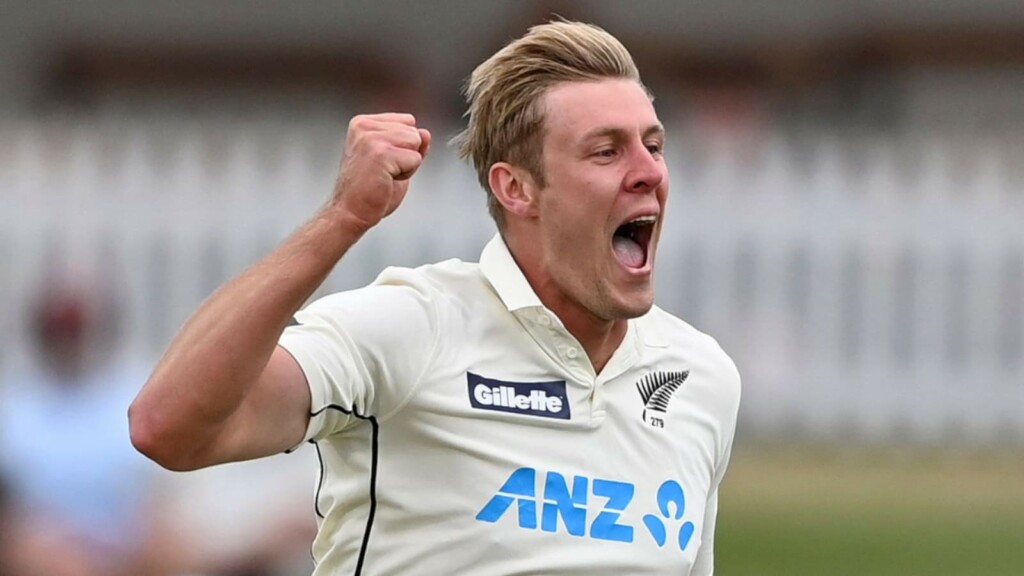 Following Kohli's wicket, the pacer's posts were flooded with nasty and abusive comments from Indian fans. With Jamieson being a part of Kohli-led IPL team franchise RCB, several netizens also called out the Kiwi all-rounder for not doing 'justice' to his skipper. Kohli's wicket proved crucial as the subcontinental giants were bundled out for just 217 in the first innings of the WTC final.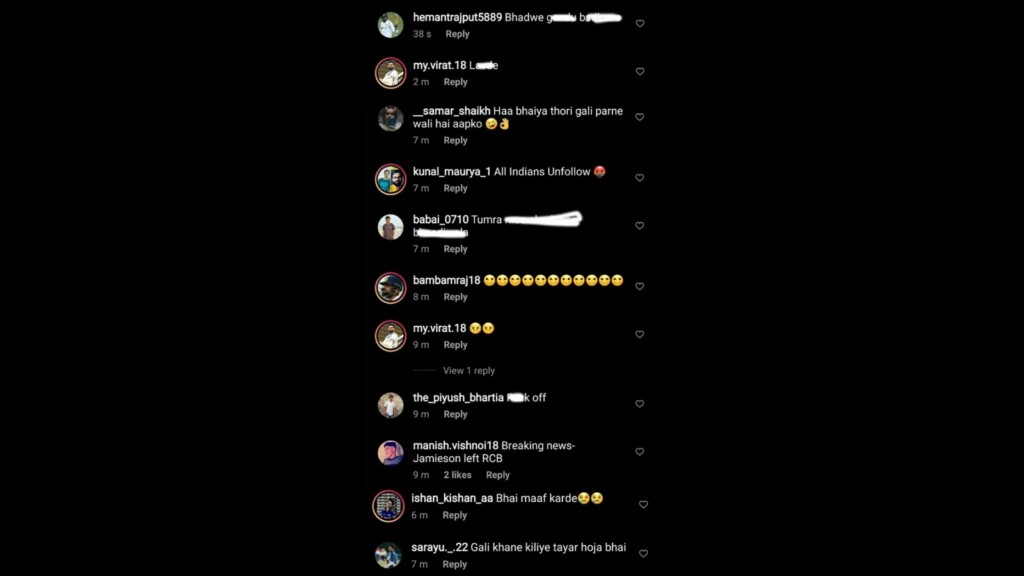 Jamieson was the pick of the New Zealand bowlers from the very first day of play as he exhibited great skill and control. The lanky quick was rewarded for his hard work as he picked a five-wicket haul, the fifth of his career. Jamieson was the most consistent of all the Kiwi bowlers and troubled the batsmen throughout the first innings.
Meanwhile, India are in huge trouble after being skittled out for a below par score. Rahane finished as the highest scoring Indian batsman with 49 to his name. The fate of the game now is on the shoulders of the Indian bowlers who will have to make the swing friendly conditions count.
Also Read | ENG W vs IND W: India saves historic Bristol Test, skipper Mithali Raj praises youngsters
Also Read | ENG W vs IND W: Top 5 Indian performers from the Bristol Test